Best RV Battery Monitors
Looking for an RV battery monitor? It's an essential device for your mobile home as it keeps you updated about your battery status. It continuously measures the amount of energy that's running in and out of your RV battery.
Not only that, the better models also allow RV owners to measure the current amount of energy each appliance is using, so you'll be able to save money on your energy bills if you're savvy enough.
Not all RV battery monitors were created equally of course. To help you choose the best one for you, we've researched and now bring you a select review of some excellent battery monitors so you can be sure you're getting a quality device.
After the review, we've included a buyer's guide where we look at RV Battery Monitors in more detail. We discuss the main features and things you should consider before buying one.
We look at and compare the different types, and have also included a video and guide on how to use and read an RV battery monitor, so you should be pro by the end of the guide.
Review of the Best RV Battery Monitors
If you are searching for a good quality RV battery monitor that will help you keep your RV in perfect working condition, then take a look at each of our picks.  
Best Overall RV Battery Monitor:
bayite LCD Display Digital
What Recent Buyers Report
Buyers have found this RV battery monitor totally awesome as it works perfectly in their RVs. It is easy to install and does not require any technical know-how or special tools. This monitor has allowed them phenomenal savings in energy. In addition, buyers who contacted the customer service person with any queries received prompt and courteous answers, which made them very happy.
Why it Stands Out to Us
This is a versatile product that can be used as an ammeter, power energy meter, multimeter, and voltmeter. It has a large LCD display that clearly displays the direct current voltage and other settings. This is a great product for RV owners as it delivers maximum value to the money as they do not need to buy different meters for every measurement.  
Who Will Use This Most
This functional unit is perfect for every RV owner wanting to look after their trailer battery, as it is very easy to use. Even people who have no technical background will not find it hard to become familiar with the operation of this product. It can store data even when turned off, thus making it very convenient to use.
Bottom Line
This RV battery monitor is a durable and heavy-duty product that is able to perform exceedingly well in the tough mobile environment. Its large screen displays energy, voltage, active power, and current simultaneously, thus making it one of the best choices available. The overload alarm function ensures the user's security while the backlight flashing feature alerts the RV owners if the power exceeds the capacity.
Best RV Solar Battery Monitor:
DROK 10-100V Digital Battery
What Recent Buyers Report
According to buyers, this is a great value product that is compatible with a wide range of applications, calibrations, and battery types. This RV battery monitor makes it very easy to keep a check on their batteries so that they know exactly when they need to be recharged. It also allows users to keep tabs on power remaining while in use.   
Why it Stands Out to Us
We find this to be a product very useful for emergency power, camping, solar, boat, and other battery power applications. It has an active power range of 0-45000W, the voltage range of 80-300V AC, and a current measuring range from 0-100 amperes. Its colored LED display is very convenient for users as they can easily see the voltage, ampere, and the current of your RV.
Who Will Use This Most
The DROK battery meter is compatible with various batteries and instruments with a power rating of 10-100V. These include lithium iron, Ni MH, lithium, and phosphate-based, thus making it one of the most practical choices for RV owners. Moreover, it can be used on instruments like an electric motorcycle, power bank, golf cat, robot, self-balance car, and a medical device that further increases its functionality.   
Bottom Line
There are various brands and types of battery meters available in the market, but this versatile product is usually on the customer's shortlist due to its efficiency, simplicity, and ease of use. It delivers excellent performance while measuring and forecasting battery capacity and voltage. It not only provides precise monitoring data related to your RV but can also be used in different devices as well.
Best RV Battery Monitor for the Money:
MICTUNING LCD Digital Display
What Recent Buyers Report
Buyers are extremely happy not with just the performance, but also with the price of this fantastic product. It is a good quality product with a clear wiring diagram printed on the back, which customers find extremely helpful. The manufacturer has included a shunt with this product, which buyers find highly convenient. Overall they find this product well thought out, of excellent quality, and properly assembled.
Why it Stands Out to Us
The MICTUNING digital display is a dependable instrument in measuring current, power, energy, and voltage. It is highly suitable for the everyday operation of the solar kit and batteries. We are very impressed with its performance as it provides 1.0-grade high precision while measuring the status of the machine. Another great feature of this product is that it uses very little power.
Who Will Use This Most
This 4-in-1 multimeter is perfect for various mechanical devices like voltage regulators and RV batteries because of its value-added functionalities. It features energy reset, voltage alarm, backlight control, data storage, and an option for gauging range, which many users will find convenient. In addition, its big LCD screen and automatic data storage ensure that it is a useful model for a number of users.
Bottom Line
Mictuning is a fantastic model that combines durability, affordability, and functionality. It is a convenient product that is designed while keeping the comfort of users in mind. It can be reset and also saves the last testing information in case of an unexpected power turn off. With this product, users can experience complete peace of mind.
Best 12 Volt Battery Monitor for RV:
utipower Multifunctional 12V LCD Monitor
What Recent Buyers Report
Recent buyers have found this unit perfect for their application. Most models have their power button at the back, which can be quite hard to reach. They find the on/off button in the front of this model highly convenient. It is accurate and easy to use, which is further appreciated by users.
Why it Stands Out to Us
The main point that makes this unit very useful is its accuracy in determining the voltage meter and the battery meter of a device. This is a 12V lead-acid meter with a maximum working current of 5mA and can be switched between the two models. It is designed with reverse polarity protection, which makes it completely safe for use.
Who Will Use This Most
This product is perfect for daily operational use in a golf cart, car, motorcycle, and many more devices. Its safety features ensure its long life even in case of power supply fluctuations. It is an economical option to ensure the long life of your battery and voltmeter. It is a lightweight, easy to use product that can be used in various applications, including RVs.
Bottom Line
It is vital to reciprocate a good engine and battery with a nice battery-gauging device for support and safety. If you want a high-performing, yet quiet affordable unit, then the utipower Multifunctional is the monitor for you. It is safe, accurate, highly portable, and waterproof, thus making a good option for RV owners.
Best Trimetric RV Battery Monitor:
Bogart TriMetric TM-2030-A-F
What Recent Buyers Report
Buyers are very happy with the performance of this RV battery monitor. It comes with very easy to follow instructions, which make installation a breeze. It effectively measures amps, volts, and amp-hours, which provides users with better insight into the status of their battery or solar charge controller.
Why it Stands Out to Us
This battery monitor works efficiently to extend battery life by providing significant control over the charging process. This innovative monitor measures battery % full depending on amp hour measurements, which provides more accurate and precise information on the state of charge.
Who Will Use This Most
This RV battery monitor is designed to effectively assist in conservation, system maintenance, and battery care of battery-powered systems. It features a battery reminders display and battery % full display, thus making a convenient unit for various users. Moreover, it can easily monitor the activity of any charger, which increases its functionality. 
Bottom Line
The Trimetric battery monitors are a versatile and popular choice due to their excellent performance and ease of use. This unit comes with an optional installation kit and a shunt. The basic numeric display on this unit shows the state-of-charge data.
Buyer's Guide
Now for the buyer's guide. Here we take a closer look at RV battery monitors and pick out the features that make the best ones stand out. We also look at the different types of battery monitors and have included a guide and video on how to use on. Happy reading.
What Are The Benefits of Having a Battery Monitor?
Investing in a good quality battery monitor can help in the following ways:
Alerts You Through Texts
Most modern battery monitors are designed to send you alerts and text messages in case something goes out of hand. This feature is particularly helpful if you have a job and are away from your RV for the whole day. It keeps your pets and things completely safe. These battery monitors can also be customized for different settings, including temperature, battery voltage, and humidity.  
Keeps Your Food Safe
While you are living in the RV, you need to store food in a way that should keep it from going bad. Since there is not a lot of space in an RV, preparing and refrigerating the food could be extremely challenging. You can keep your food in an electric or propane fridge, but maintaining the temperature in these fridges could be quiet challenging in hot weather conditions.  
With the help of a good quality RV monitor control, you can find out beforehand if your fridge is not working. If the temperature of your fridge drops or remains stable for too long, you will receive a notification so that you can take care of the problem right away.
Maintains the Temperature Inside Your RV
Another advantage of these battery monitors is that it maintains the interior temperature after you have set it. If you are going out and leaving your pets in your RV, then this unit will maintain the temperature inside of the RV. This allows you to relax, knowing that your pets are safe from extreme temperatures.  
If the temperature rises above the level you have set, you will receive a text message warning you. You can rush back and fix the problem before it gets out of hand.
What to Look For When Buying an RV Battery Monitor
A battery monitor not only measures the energy flowing in and out of the battery, but it also offers plenty of other benefits. However, in order to make full use of the advantages of these units, it is vital to select a properly functioning and efficient battery monitoring system. Therefore, when shopping for an RV battery voltage monitor, you should compare the options to make an informed decision:
Surface or Flush Mount
The first thing that should be checked is what type of mounting does this unit uses. Some units are designed with buttons that program the monitor, while some have switch modes. Some monitors allow you to program your BMS from the display by adjusting just the system voltage and maximum battery capacity. Some can be surface mounted while others are flush mount models.
Price
Just like other devices and applications inside your home, you can shortlist a few options depending on the amount you are willing to spend. This also helps to save time as you can browse only the ones that fit your budget.
Battery Shunt
Battery shunt measures the energy flowing in and out of your battery while working in real-time. It helps to calculate the remaining battery capacity by adding or subtracting the current flowing in and out, to find out the available percentage. The shunt is installed close to the battery and is attached directly to the negative terminal of the battery.
Before deciding on a unit, compare the different models to find out if your chosen monitor comes with a shunt or not.
Types of RV Battery Monitors
A battery monitor is a great device that allows you to see exactly how much power is being used at a given time. When you turn on the radio, flip on a light switch or power up an inverter, you will be able to see exactly how much current the additional load is drawing. Without battery meters, it might become very difficult to realize which appliances are the major drains on your battery. Battery monitors are of various types. These include: 
Bluetooth Compatibility
These innovative battery monitors come with many automatic features that make them very convenient to use. Some of these models can be connected via Bluetooth technology, thus making it easier to check your batteries using an app on your phone.
Mounting Method
A majority of battery monitors have buttons that allow you to change from one mode to another according to your preference. You can also choose from a flush or a surface mount as per your preference.
Wide Range of Functions
Some of the battery monitoring systems produced nowadays not only supervises the status of an extra set of batteries, but also the waste and storage tank levels. These additional features further help RV owners; however, they can be a bit more expensive.
How to Use a Battery Monitor
The battery monitoring system helps you find out the status of your batteries. It measures the amount of energy flowing in and out of the batteries at all times, thus working as a fuel gauge for your batteries. The BMS is also very useful as it measures the exact amount of current used by a particular piece of equipment. You simply need to plug in a particular piece of equipment and see the current value change.
A BMS tells you the available percentage of total battery capacity, the amount of energy going in and out of the batteries, how much time has passed since the SOC was 100%, and how much time left before the battery is fully drained or charged.
Battery monitoring systems display the information via a remote monitor that you can mount in your RV. It has buttons that allow you to program the monitor and switch modes. They are available in surface mount or flush mount models, and you can install either according to your preference. Most of the units have numeric displays, although a few more advanced models come with larger graphical displays.
In order to better understand the workings of a battery monitoring system, you can also watch the following video:      
Conclusion
If you still haven't installed an RV battery monitoring system, then you should do so before going camping again in your RV. It will not only keep you informed about the status of your battery but will also help to extend the life of your batteries, thus helping you save quite a lot of money. But before choosing a unit, make sure that you do your homework, research thoroughly, and read the above reviews, so that you can find the ideal model for your RV.      
People Also Ask
When searching for a great battery monitor, it might all seem a bit confusing at first. Reading the above article and online reviews of buyers will help clear the misgivings in people's minds. In addition, the following frequently asked questions will further help them understand the workings of a BMS:
What is a Battery Monitor Shunt?
A shunt is a small device that helps measure the energy flowing in and out of the battery. These measurements are reported back to the display unit in real-time. The display unit also shows the battery voltage. The shunt is installed beside the battery and is connected to the negative battery terminal.
How Does a Battery Monitor Work?
A battery monitor works with the help of a shunt that is installed between the load and the negative post of the battery bank. In order to correctly track the amps in and out, nothing except the shunt should be connected to the negative side of the battery.
How Do You Hook up Dual Battery Monitors?
A dual battery monitor helps provide at-a-glance voltage readouts of both your batteries simultaneously. They have a number of helpful features and are very easy to install. However, different models require different setups. You should refer to the instructions provided with the model that you have chosen, in order to effectively install it in your RV.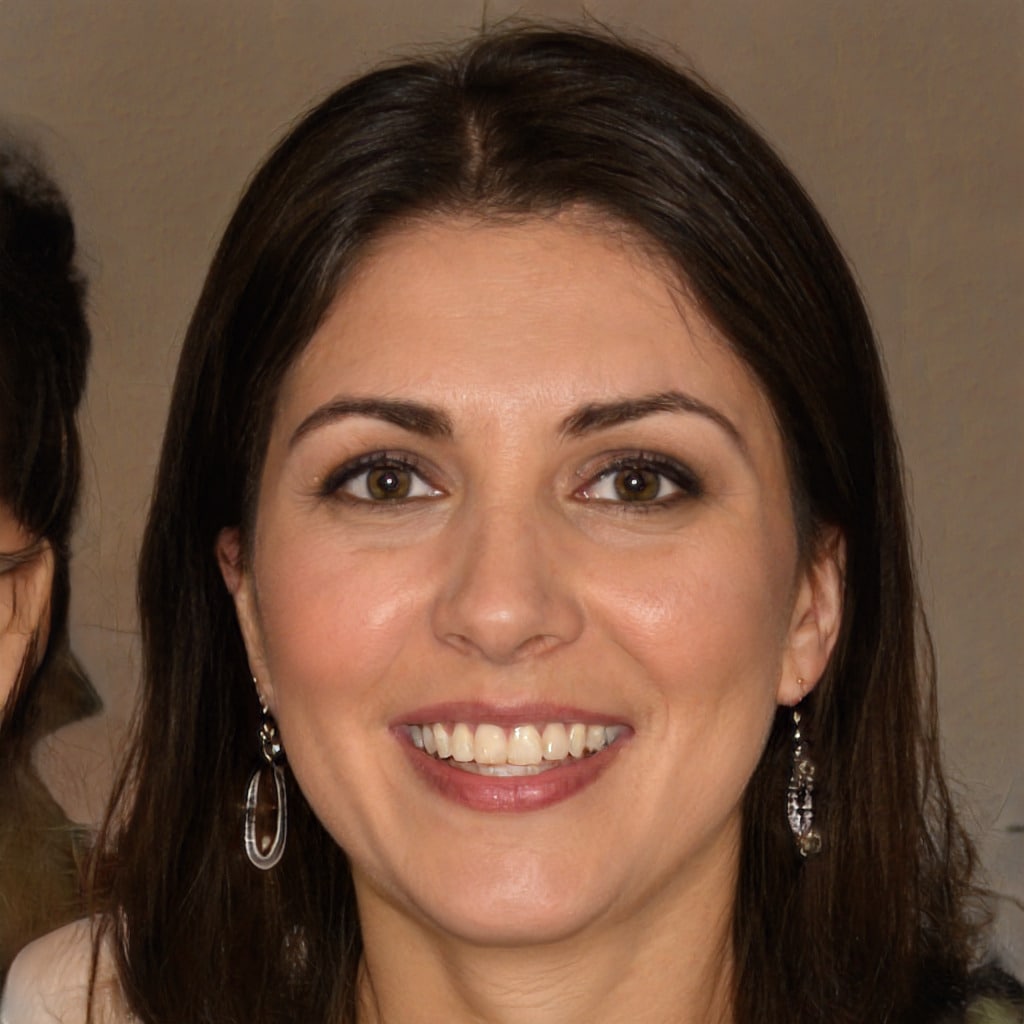 Hello, fellow wanderers! I'm Alyssia. Since 2008, my husband and I have called an RV our home, journeying through life one mile at a time. Our nomadic lifestyle has led us to over 70 countries, each with their unique tales that have shaped our own.
I share our stories and insights right here, hoping to inspire and guide you in your own adventures. Expect tips on RV living, our favorite camping spots, breathtaking hiking trails, and the joys and challenges of an ever-changing view from our window. Alongside, you'll also find practical advice on outdoorsy stuff, designed to equip you for any journey. Join us as we continue to explore the vast, beautiful world on wheels!