Best RV Solar Kits
RV solar panel kits can be a "lifesaver" while out on the road. Power is a valuable thing when traveling the open road. It might be miles before you can recharge your batteries to operate your appliances.
But why wait? You could continuously power your devices by using a solar kit that absorbs the sun's energy and turns it into power you can use. It's the perfect set up and makes your journeys more eco-friendly, too.
They're a great way to power your motorhome and save money, too. So, if you're looking for a solar panel for your RV take a look at our picks for the best ones on the market.
We've also included a Buyer's Guide where we discuss all the aspects you should consider before getting a solar kit. We also look at the benefits of having one and what they can power and for how long.
We also look closer at what a solar kit is and what they're made of, and what you should expect from each price entry. And there's a guide on how to install a solar panel, and how to treat it when you have one installed. And as with all guides we've included an FAQ section dedicated to all things RV solar kits.
If you prefer you can jump straight to the RV Solar Kit Buyer's Guide by clicking the link...
Review of the Best RV Solar Kits
Below is our review of the best solar kits for your RV or travel trailer. Let's take a closer look at each model and see what makes it stand out compared to competing models. 
Best Overall:
HQST 100 Watt 12 Volt Solar Panel
This RV solar panel is overall one of the most effective and durable products on the market. The panel can withstand some of the heaviest of snow storms, high winds, and it even has decent impact resistance.

The IP65 rated material means that it will be able to withstand some of the most problematic weather conditions or environmental situations, such as dirt and rain. It can create up to 500 Wh per day which isn't affected even when you're sitting in shade, thanks to the bypass diodes that ensure excellent performance.

There's also a thing called advanced encapsulation material, which is a multilayered sheet that will enhance the cell performance and ensure a long lifespan for this RV solar panel.
If you've never owned or used a solar kit with your RV, this kit is fool proof to set up thanks to its different mounting systems that make it both easy and quick to get going.

Bottom Line

This product most definitely does what it was made to do, which is produce around 500 Wh of energy each day. A huge benefit of this solar panel is that it can withstand even the greatest environmental pressures like water, dirt, sand, snow, and even heavy winds.

Its long lifespan will ensure that you get your money's worth, this is due to the advanced cell material. The only real problem with this product is that Polycrystalline is the least effective type of panel to create energy from the sun's power, more energy would be created if you used the other type of panel with better silicone.
Best Renogy RV Solar Panel Kit:
Renogy 100 Watts 12 Volt Solar Starter Kit with Wanderer
This is probably one of the safest RV solar panels on the market and the most efficient at creating energy from the sun's rays. The Monocrystalline panel uses a more pure silicone that absorbs energy far better.
The kit is perfect for anyone new to solar and gives you grid independence, which is what we all should strive for. Nobody likes a noisy neighbor and of course they're not as noisy as generators, even still the Renogy RV Solar Panel Kit offers quieter power production than most other kits, ensuring your own ambience isn't ruined.

The negative grounding controller ensures the broader off grid applications and safety, as it protects against overloading, short-circuit, and overcharging. Better safe than sorry. The greatest output per day would be around 500Wh per day and can charge a 50Ah battery from 50% in just three hours. The upgraded charge control can now increase the system maximum to around 400Wh.

Bottom Line

This solar panel is one of the safest currently on the market as it has a plethora of features that stop it from overheating, overcharging, and short-circuiting. All of these things are common issues that are not a problem for this panel.

Another benefit is that the material the panel is made from uses a more pure silicone, which ensures increased effectiveness regarding energy creation. Other benefits include the 500Wh power creation per day and the eight-foot power cable that'll allow you to be more flexible as to where you place your panels.
The only downsides to this kit are that it's more expensive due to the more effective material. This material is also more sensitive to damage, which is a problem that is harder to fix.
Best RV Solar Kit for the Money:
WindyNation 100 Watt Solar Panel
This solar panel is an excellent option if you are looking for a decent, all-around solar panel that gets you your money's worth. It gives out around 350Wh of charge a day, this is obviously dependent on the availability of sunlight on the given day.

The LCD display screen allows you to adjust the settings depending on your preferences. On the screen, you can see important information such as the system amperage, as well as the voltage and temperature, among other things.

Bottom Line

This product has a battery temperature sensor which is the only proper, highlighted safety feature. It also has an effective LCD display controller. This controller will allow you to monitor all of the vital information that the panel is relaying and collecting, such as the battery temperature.

In general, the power output is quite decent but not the most powerful. The downsides with this product are that it isn't really powerful enough because of the lack of pure silicone. Also, as we mentioned, there isn't a very good safety system in place either.
Best 200W Solar Kit:
Renogy Starter Solar Panel Kit
This solar kit offers great protection to ensure safe usage. One of the best features of this kit is the negative grounding controller, which has battery reversed, short circuit, overcharging, and overloading protection to ensure the wider off-grid applications and safety.

These panels produce 1000Wh per day, given that the weather is fitting. The kit also features accessories for your solar panels, one being the 10 AWG tray cable. This measures 8 ft in length and can be used to connect your charge controller and battery.

Bottom Line

This 200 Watt solar panel can provide you with 1000Wh per day, which is amazing for such a small solar panel. The main attraction of this panel kit is that there are plenty more safety features that can be accessed and the panel can be monitored via the control system.

You'll also have the flexibility of choosing where you want your solar panel to be set up as the 8 ft power cables are accommodating. The only downsides with this system are that the monocrystalline panels are easy to break, they won't survive harsh weather and they're far more expensive than other types.
Best 600W Solar Kit:
ECO-WORTHY 600W 12V Off Grid Solar Power System
This solar kit is extremely efficient, and not just in the ideal weather conditions. It has bypass diodes that have already been installed for your convenience. These are protected in a waterproof casing and are designed to provide top performance even on dull days and help to lower the risk of a power drop caused by shade.

The kit is built on an aluminum framework which is designed to resist corrosion and allow the product to last longer outdoors. This also provides protection during high winds and heavy snowfall. The solar cells themselves are made of solar modules that are high performance and are designed to give off the maximum power output.

Bottom Line

This solar kit uses some of the most efficient monocrystalline panels on the market. The pure silicone is what ensures you get the most power possible. The partially assembled system is what provides such a fast setup. No one wants to spend hours fixing their solar panel system. Thankfully you've got the benefit of only spending a few minutes on this one.

The aluminum framework is also something that makes it so durable and resistant to poor weather conditions. The only real problem with these systems is that they're both easy to break and far more expensive than the polycrystalline panels.
Best Zamp Solar RV Kits:
Zamp Solar Legacy Series 140-Watt
What Recent Buyers Report
Recent buyers are very impressed with this unit's solid construction and ease of use. They are also very satisfied with the performance of these solar panels as their batteries were kept fully charged and they did not have to run the generator. The simple plug-and-charge feature has allowed the buyers to use this product right out of the box.   
Why it Stands Out to Us
We find the Zamp panel an ideal investment for frequent campers who want reliable, high-quality products to produce solar energy. It is able to deliver 140W of power and has extendable legs that allow you to place the panel in the sun while you camp in the shade. The controller has a large digital display, which makes it easier to keep track of your power usage. 
Many notable brand RVs come wired for Zamp Solar-ready ports, thus ensuring easy setup within minutes. Another great thing about this panel is that it is not only ideal for ground installation but it can also be placed on top of a small camper. 
Bottom Line
If you want an RV portable solar panel that is compact, durable, and easy to deploy, then the Zamp Solar Legacy Series is an excellent option. It comes with everything you need for a quick setup, including an integrated SAE plug and alligator clips. Moreover, this panel has a ten-amp charge controller that protects your batteries from overcharging.   
Best RV Solar Kit with Inverter:
Go Power! Weekender ISW
What Recent Buyers Report
According to reports, buyers are very happy with this system and recommend it to anyone who is looking for a plug-and-play solar and inverter system. They report that with this unit, they were able to keep the batteries charged and run the television and microwave without turning on the generator. 
It comes with everything needed for installation and keeps the batteries charged, even on cloudy days. Buyers find this system to be a nice addition because they were able to run all the equipment on their RV as if they were plugged in at an RV park.  
Why it Stands Out to Us
This kit is designed for people who want to charge their batteries with solar power and use the appliances on their RV, even if there is no utility power available. With this unit, they can run a TV, microwave, computer, blender, audio sound equipment, and more. 
It contains a 1500W pure sine wave inverter system and a 125W solar charging kit and comes with everything needed to hook it up to your batteries, which we find very convenient.
Bottom Line
A lot of people want to go solar as it is environmentally-friendly and allows them to save energy. The Go Power! Weekender ISW is a complete green power solution that provides people with access to clean solar energy and helps to power their various appliances.  
Best 100W Solar Kit:
WindyNation 100 Watt Solar Panel Kit
This solar kit comes with all the essentials you will need to provide clean, renewable, and, most importantly, free energy. The kit includes a 100 Watt solar panel, LCD display screen, 40 feet of UL listed solar cable and an AGM deep cycle 12V battery, as well as all the necessary connectors, mounting hardware and much more. With all this, the kit will be able to provide you with an average of 350Wh each day. The charge controller, which is included in the kit, can handle up to 3pcs and 6pcs 100W solar panels.

The PWM solar charge controller that comes with the kit allows the user to adjust any settings featured. The LCD screen displays all essential information needed to track your energy such as the voltage, battery state of charge, the status of the solar panel, and the DC load draw. This is compatible with multiple types of batteries including lead acid, gel, lithium, and AGM batteries.

Bottom Line

The main attraction of this system is that the AGM deep cycle battery can charge up to five times faster than others on the market. Also, the LCD display will be able to display plenty of information and allow you to monitor any information that is collected by the panels.

The 12V battery is a standard battery that is strong enough to power medium-sized appliances. The only downside to this panel system is that you shouldn't be expecting a lot of energy to be created.
Best 400W Solar Kit:
WindyNation Complete 400 Watt Solar Panel Kit
This solar panel kit comes with all the essentials you could need. In addition, it comes with a sine wave power inverter, which is an electronic device that helps to transform DC to AC. This outputs clean power much like utility-supplied electricity.

These panels can, with the necessary sunlight, give out an average of 1,600Wh each day. The LCD display screen lets you manually adjust any settings, as well as monitor things like temperature and voltage.

Bottom Line

With an average 1,600Wh per day, this solar panel has a great power output. With help from the sine wave inverter that's included, you'll benefit from transforming that direct current straight into alternating current for your many appliances and devices.

The LCD monitor is the closest thing you'll get to a safety feature, as this will display all of the key information you need to determine the safety of your panels and also the overall effectiveness.

The 40 ft power cable will allow you to set up the solar panels anywhere you want on the RV. The only downside is that you could benefit from more efficient energy by using the monocrystalline panels because of the pure silicone that's used.
Best Portable Solar Panels For RV:
Go Power! 130W Portable Folding Solar Kit
This portable solar panel kit for RV is one of the easiest systems to set up, you'll have everything included in your kit that you need to set it up. The Monocrystalline panels can produce 120 Watts of power with 6.7 Amps of direct current per hour, which is relatively high for such a small kit.

The kit also offers a built-in 10 amp solar controller that you can monitor all the information that the panel is collecting. This is vital to ensure that the panel is working at a safe rate. If you do ever find yourself in a situation where the panels have broken, you'll have the 25-year warranty to fall back on. Another smaller bonus is that you get a helpful carrying case to use when moving it around.

Bottom Line

This portable solar panel kit for your RV is a real helping hand when you really need some backup power while on the road. It's portable and comes with a compact carrying case, which is helpful when moving it around.

The simple design means that it's more or less effortless in setting up. Despite being a small kit, the monocrystalline material is what gives it that extra kick to provide more energy than its counterparts.

You can also monitor any information being provided via the control panel which is a huge benefit when ensuring everything is safe. The only downside is that, because of the size, it's not as powerful as other solar kits on the market.
Buyer's Guide
In this RV Solar Kit Buyer's Guide you'll learn all the aspects you should consider before getting one. We also look at the benefits of having a solar kit and what they can power and for how long. We also look closer at what a solar kit is and what they're made of.
We take a look at the different brands, sizes and types of solar kits and compare each one. We've also included a guide on how to install a solar panel
Things to Consider Before Buying
There are a few considerations that need to be thought out before buying your next RV solar power kit. The following section will discuss all of these aspects and why they're so important to understand.
Appliances
As I'm sure you're aware, general appliances can use up a lot of power and sometimes a lot more than what any solar panel kit can provide. By understanding the varying demands of your appliances, you'll know which appliance you will be able to power continuously without fail.
Type of Panel
There are two main types of solar panels on the market, Monocrystalline or Polycrystalline. The former is generally considered a higher quality since it uses a more pure silicone than that of the Polycrystalline type.
Silicone allows the panel to absorb solar energy more efficiently and can be a great choice for when you're working with limited space. However, they're far more expensive than the polycrystalline type.
Safety
A solar panel kit will still face the same electrical problems that other devices could face, such as overcharging, electric shock, or even fire. These can all be dangerous for both the RV and your family, so it's important to be aware of everything while using it.
That said, a decent solar panel system will have all of the best safety features built into the appliance or controllers.
What Can You Power and For How Long?
Depending on how big your solar panels are and what appliances you want to charge, your ability to absorb energy and the amount of energy required may vary widely. However, for the purposes of answering this question, we will use a standard solar panel as an example. The following section will discuss the different products that you would be able to power.
Air Conditioner
If you're looking to use your air conditioner for the warmest part of the day, which usually lasts around five hours, you'd need to have your solar panel running for seven hours every day and creating 107 amps, which is only possible on clear, sunny days.
Backup Battery
You could also power a backup battery to be used during emergencies or to power your simple devices, such as tablets or game consoles.
Refrigerator
To power your refrigerator, you would need the power of four large solar panels to continuously power your appliance. This would only work during sunny days and would need to utilize reserve power at night in order to keep food fresh.
What Is an RV Solar Kit and How Does It Work?
An RV solar panel kit is similar to residential solar installations. Solar panels capture the sunlight and turn it into electricity, which then powers the various appliances in your RV. However, RV solar panels are portable and are designed especially for easy setup and takedown. Moreover, they are flexible and can be mounted easily on RV roofs. 
One crucial difference between RV panels and residential panels is the size. RV panels can power a few larger kitchen appliances or multiple small devices while home solar systems are designed to cover the electricity needs of the whole property. 
It is easier to understand how an RV solar system works if you think of it as your car's fuel system. The battery in your RV is like your car's gas tank. Typically, an RV battery can be rated at 100 amp-hours. These amp-hours are similar to gallons of fuel in the gas tank, which are used to run your car.
Similarly, they are used to operate RV appliances, such as refrigerators, water pumps, or TV. Once the battery is depleted, you can replenish the energy from your solar panels.
What Are the Components of an RV Solar Kit? 
RV solar panel kits can come in various configurations, depending on your preference and requirement. For example, a 400W starter kit for a standard RV can have four solar panels and an attached controller. In addition, you will need batteries, a battery inverter, and a monitor. 
Solar Panels
Solar panels consist of individual solar cells that change sunlight into energy. This energy is available in the form of direct current and is used to charge and replenish the RV batteries. Typically, multiple panels are joined to create a solar array. The most common types of solar panels are amorphous, monocrystalline, and polycrystalline.   
Although amorphous panels are economical, they take up a lot of space and are the least efficient. Polycrystalline panels, on the other hand, can produce the same power as amorphous panels without taking up as much space. However, their quality can vary greatly. It is best to look for panels that come with the highest rated wattage as a smaller footprint ensures an efficient panel.     
Monocrystalline panels are the most popular and efficient panels compared to others. They come with different grades of cells, last longer, and are wallet-friendly.
Batteries
Typically, RVs use valve-regulated lead-acid, deep cycle batteries that can be regularly recharged and discharged. The VRLA batteries are of two types - absorbed glass mat (AGM) and gel.
AGM batteries are highly suitable for RVs as they do not spill or vent gas. They are sealed and require no maintenance. Moreover, they charge quickly and are highly resistant to low temperatures.    
Gel batteries also do not spill and are sealed, but they charge much slower than AGM batteries. They are based on old technology and need a compatible charge controller.
Lithium batteries are efficient and provide efficient charging in a low-weight package. They have a long life-cycle, require no maintenance, and are safe. The only drawback to these types of batteries is that they come with a high price tag.
Solar Charge Controller
This critically important component in the RV solar system helps to maintain battery life by preventing it from overcharging. When the batteries are low, the controller ensures an uninterrupted flow of current from the solar panels to charge the batteries. Once the battery is charged 100%, the controller limits the current flow to the batteries from the solar panels. 
Solar charge controllers are of different types. Pulse Width Modulated controllers are entry-level controllers and are ideal for occasional use. They offer more functionality and provide greater control over the current flow at an economical price. 
On the other hand, Maximum Power Point Tracking controllers are 30% more efficient than PWM. Although they are more expensive, they offer a wider range of benefits. 
Power Inverters
RV batteries typically provide 12V DC power, while most of the appliances in the RV need 120V AC. The primary role of an RV power inverter is to make this conversion. However, when investing in a power inverter, it is vital to keep some considerations in mind. 
Choose inverters that use pure sine technology as they ensure that all your devices are running optimally. Also, rely on a company with excellent customer service and a proven record. Make sure that the inverter you choose comes with safety certifications to ensure safe operation.  
What Size Solar Panel for RV? 
Many factors can influence the amount of power solar panels can generate. However, generally, a 100-watt solar panel is able to produce 30 amp-hours per day. Thus, you can use this guideline to calculate the number of panels you will need to run all the appliances on your RV. 
You can also match the battery output in amp-hours to the solar output in watts. For example, a 300 amp-hour battery would require 300 watts of solar power. 
It is also vital to keep in mind that on cloudy days, your solar panels are likely to experience a 75-90% drop in efficiency. Therefore, it is best to have a little extra when it comes to solar power.
Cost of RV Solar Kits
The cost of RV solar panel kits depends on a few important factors. It depends on the type of solar kit you buy, the size and efficiency of the panel, and the cost of the additional components/installation of the RV solar system itself. 
Generally speaking, solar panels increase in price as they increase in size and are capable of producing more wattage. That said, some panels are more efficient at producing solar power than others. For example, a monocrystalline panel is more efficient than a polycrystalline panel, as we get into below. As a general rule, for a quality solar panel, expect to pay about $1 to $1.50 per watt. This amount can drop to about $0.70 per watt if you purchase a less efficient solar energy panel, but the panel itself will be larger. 
Of course, if you are planning to install these panels on your RV, you should account not only for the panel but all the components that support the panel. For a basic solar set-up on your RV (about 400-watts), you can expect to spend about $3,500 to $4,000 total. But if you're planning to rig up an advanced system (closer to 1200-watts), you can expect to spend closer to $5,000. 
The price varies depending on the actual panels and components you buy and whether you are paying to have it installed on your recreational vehicle. We recommend that you first determine the amount of power you need and then start shopping for a solar panel system to meet these requirements.
Types of RV Solar Panels
Solar panels can technically break down into several different categories. The three main categories are monocrystalline, polycrystalline, and thin film. Let's briefly outline each: 
Monocrystalline
Monocrystalline panels are premium solar panels when stacked against their main alternative - polycrystalline panels. A monocrystalline panel uses solar cells cut from a single crystal of silicon ("mono-crystal" - get it?).
Everything else being equal, monocrystalline panels provide higher levels of efficiency and performance than polycrystalline panels. Most quality solar panels on the market are mono-panels, although they're also more expensive than poly. 
Polycrystalline
A polycrystalline panel is very similar to a monocrystalline. But instead of being cut from a single, pure crystal of silicon, polycrystalline panels are made with combined fragments of silicon crystal. 
They are less efficient than monocrystalline as they produce less power for the same sized panel. Polycrystalline panels are considered dated technology at this point, but you can find them for a bargain if you search around. 
Thin Film
Thin-film solar panels are named for their ultra-thin design. These panels are thin, lightweight, and portable. They are often flexible. too, making them ideal for installation in unusual locations. Thin-film solar panels can vary in quality more than mono or poly panels. But, if you buy from a reputable manufacturer, they can produce power with equal efficiency. These panels tend to be roughly on par with the price of monocrystalline solar panels. 
RV Solar Panel Comparisons
In this section, we're stacking up the main types of solar panels for your RV. We'll help you make the right choice for your solar-powered needs. 
Monocrystalline vs Polycrystalline Solar Panels for RV
Above, we took an in-depth look at the construction of mono and polycrystalline panels and how they work. But in choosing panels for your RV, you probably aren't interested in the science behind these panels. You just want to know how they perform. 
Monocrystalline panels utilize more advanced technology, resulting in a more efficient panel that generates more power/surface area (all other factors equal). Of course, due to this jump in efficiency, these panels are also more expensive. The opposite is true for polycrystalline panels, and you can typically find them for much cheaper. If you want the best-performing panels, go monocrystalline.
Rigid vs Flexible Solar Panels
Nowadays, solar panels can use rigid or flexible designs. The above panels (mono and poly) tend to have rigid construction and a much wider diameter than flexible solar panels. Flexible panels are thin, which allows them to bend and shape for very specific placement. 
As far as RVs are concerned, flexible panels are much easier to install on an RV roof. Their thin, lightweight design makes placement easy. Depending on the quality of the motorhome solar panel you buy, they can rival the efficiency of monocrystalline panels. 
Fixed vs Portable Solar Panels
When it comes to fixed vs. portable panels, your choice will mostly depend on your requirements. Fixed panels are designed to be installed on your RV's roof permanently. They are connected to your solar panel system directly and can be charged as you drive. They can be mounted on racks so their angle can be adjusted, increasing their charging efficiency. 
Portable solar panels are designed to be taken with you if you require some energy on the go. They are often foldable allowing them to be packed tightly or built with a lightweight flexible design. Portable panels are ideal if you plan to spend extended time away from your RV (camping, hiking, etc.) - allowing you to plug and play different devices.
Do's and Don'ts of RV Solar Panels
RV solar panels are increasingly becoming popular among recreational vehicle owners. They are an energy-saving solution that allows RV owners to enjoy all the modern amenities.  
Do's 
The following are some points that should be kept in mind to ensure their efficient performance:
Clean Them Regularly
Dust and debris can easily accumulate on the solar panels, which can affect their performance. Inspect them regularly and clean them according to the instructions provided by the manufacturer.
Be Careful with Their Placement
Make sure that you position the panels in a way that they receive maximum sunlight. You will not be able to get the full usage of the solar panels if they are tilted in the wrong direction or are obstructed.
Research Before Buying
It is not wise to assume that a particular RV solar panel kit will come with all the things needed. Every kit has different specifications and has various parts. Make sure that you read the product description to know what you will receive with the product and what you will need to buy separately.
Don'ts 
It is best to avoid the following mistakes in order to make a sound investment:
Don't Use Low-Quality Solar Panels
It will be advantageous to invest in good-quality solar panels produced by a well-known company as they will work much better even in low light. Moreover, they will last longer, which will make them cost-effective in the long run.
How to Install an RV Solar Panel Kit
We will use the example of a panel system being installed into a 19 ft RV. Installation doesn't need to be hard and can be done by yourself, just follow these steps and you'll do fine.
Decide on the location of your solar panels, ideally on a flat surface like your roof.


Drill four holes that will be used to screw in the bolts to hold your solar panels down; make sure to patch these up with some sealant to make them water resistant.


The panel is now in place and now it's time to run the two positive and two negative wires from the panel into the circuit system. This is usually done by creating another hole and then sealing it off to stop any leaks.


When connecting your solar panels, you could use any battery you want but it's recommended you get the best battery possible so that way you can run as many appliances as possible. A 24 Volt battery would be recommended for this.


Once you've got the batteries hooked up, you'll soon realize via the control panel that the solar panels are now generating energy.


By installing an inverter you'll be able to access the power that's generated and use this to power some of your appliances, like a toaster or something like that.
People Also Ask - RV Solar Panels FAQs
Solar power is ideal for the RV lifestyle and travel. It is an eco-friendly, quiet, and clean source of power. You can enjoy the benefits of this free power source by using solar panels to charge your batteries. But before doing that, it is highly advisable to know as much as you can about these wonderful products so that you can make an informed choice. 
Answers to the following commonly asked questions will ensure that you find the best unit:
Are Solar Kits For an RV Worth It?
It depends on what you value. Battery power is certainly more convenient, although it will likely cost you more in the long run. If you live in a particularly sunny area, you will find solar energy is quite efficient over time. Solar panels make an excellent addition to your RV to help produce power and can be used as either a primary or supplemental source of power. 
How Many Solar Panels Do I Need to Power a Travel Trailer?
It depends on how many devices you are planning to power with solar. As a general rule, a single 100-watt solar panel will produce 30-amp hours per day (in average conditions). It's best to measure your power usage beforehand and purchase your panels based on this requirement. Many campers power their devices with both solar and battery power.  
How Many Solar Panels Do I Need for a 50 Amp RV?
As stated above, a 100-watt solar panel produces about 30-amp hours per day in average conditions. For reliable 50-amp hours per day, you'll likely need two 100-watt panels. That said, note that solar panels lose a lot of their efficiency on cloudy days, so you may need a backup battery to pick up the slack on these days.
How Many Batteries For a 1000W 12V RV Solar Panel Kit?
The solar inverter DC voltage plays a vital role in determining the number of batteries for a 1000W 12V RV solar kit. If it is a 24V DC system, then you will need two batteries. 
How Much Time Does It Take to Install a Solar Kit On an RV?
Many of the solar kits available today have pre-drilled holes and come with hardware, which ensures easy installation within a day.
However, there are some units where you may need to seek professional help. 
In such cases, the installation might take a couple of days. Make sure that you check the installation manual of your chosen model in order to make a safe installation.  
How Many Solar Panels Do I Need to Run an RV?
Typically, a 100W solar panel can produce an average of six-amps per hour, which would mean around 30 amp-hours daily. The number of solar panels that you need will depend on your energy consumption. 
Examine your power consumption based on your lifestyle, making sure to include all the appliances that you may use at the same time. Usually, two solar panels of 100W are needed to power an RV on an average day.
Are Solar Panels Worth It on an RV?
Installing RV solar panels is an investment that takes years to pay itself off and even longer for it to save money.
Although it is good to have solar panels as an additional source of energy, most RV parks and campgrounds have electric hookups, the cost of which is included in the cost of the RV site. Thus it is a waste of money to pay for a 50/30amp hookup that you are not going to use.    
Also, if you are not going to be boondocking or dry camping much, you will never use the solar panels enough to recover the cost. 
Can You Run an RV Air Conditioner With Solar Power?
If you are dry camping and need to run your RV air conditioner for most of the day, then it is best to use generators. Running your RV's air-conditioning solely off solar energy will require a 1,000Ah lithium battery bank. Moreover, the entire roof of your RV will be covered in solar panels, and even then, you will not be able to run your AC for the whole day.
This will not only put a burden on your pocket, but you will also have to ration your energy use. A generator, on the other hand, will be able to handle this workload much better. 
Why Is My RV Solar Panel Charging at Only .1 Amp?
If your solar panels are charging at only 0.1 amp, then there is a probability that the panel is faulty. Disconnect the panel and connect an ammeter across the solar panel terminals. This will display the short circuit current rate of the panel. If it does not show the rate, then the panel is faulty. 
How to Connect Solar Panel to RV Battery
The following steps will help you connect solar panels to your RV battery: 
Mount the panels ensuring that they are placed to catch optimum sunlight.
Connect the charge controller to the cable of the 12V battery.
Check the charge controller.
Join the panel to the controller with the help of a mec4 connector.
Solar panels are able to convert DC electricity. With the use of an inverter, you can charge or run a device in AC.
Conclusion
Choosing your RV solar panels and installing them doesn't need to be a hard task, simply follow our well-researched instructions and you'll find that it was far easier than you had anticipated.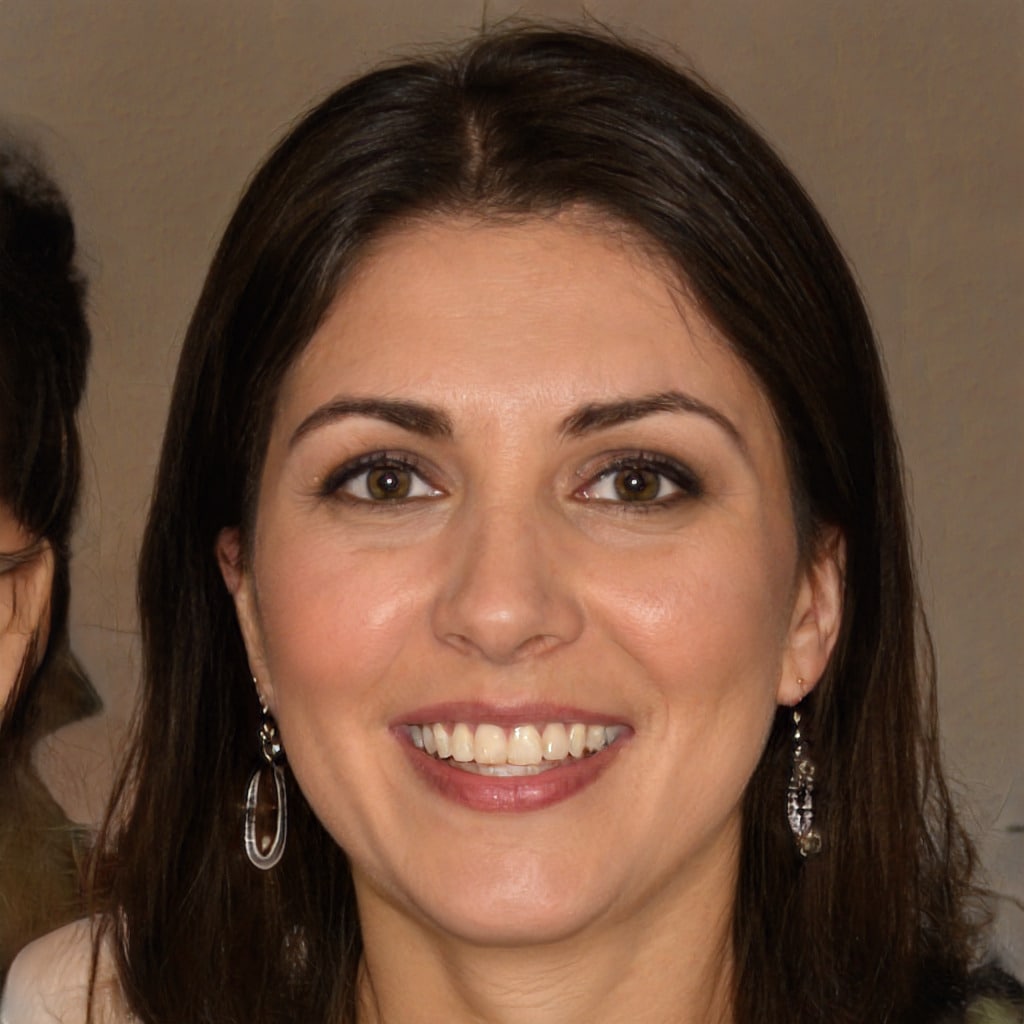 Hello, fellow wanderers! I'm Alyssia. Since 2008, my husband and I have called an RV our home, journeying through life one mile at a time. Our nomadic lifestyle has led us to over 70 countries, each with their unique tales that have shaped our own.
I share our stories and insights right here, hoping to inspire and guide you in your own adventures. Expect tips on RV living, our favorite camping spots, breathtaking hiking trails, and the joys and challenges of an ever-changing view from our window. Alongside, you'll also find practical advice on outdoorsy stuff, designed to equip you for any journey. Join us as we continue to explore the vast, beautiful world on wheels!