There's nothing more relaxing than a nice campfire, and a portable propane fire pit gives you everything you need to keep warm and enjoy a good ole barbecue.
They're one of the most common accessories you'll find with most RV owners, and they offer a great way to cook without using the power or electricity. A portable fire pit that's portable is great for those who love to camp, too as they take up little space and can provide a strong flame with very little propane.
Getting one is an excellent choice, but there are so many options that you can choose based on what you need, as well as your experience with propane fire pits. Whether you're new to using portable fire pits or have used them frequently, there's plenty to know about these powerful and helpful products.
To save you time, we have put in all the research, and reviewed what we think are the best portable propane fire pits on the market. When choosing them, we looked at the quality of materials used, the size and weight and also the aesthetics.
After the review, we have added a buyer's guide where we look at the pros and cons and what you should expect from a propane fire pit and how they compare with wood fire pits for camping.
We also look at the different price entries, the best brands and what materials they use for the best quality fire pits. We've also include 2 step-by-step guides and videos on how to set up a portable propane fire pit, and tips on how to maintain one. 
You can jump straight to the Portable Propane Fire Pit Buyer's Guide by clicking the link
Review of the Best Portable Propane Fire Pits
Due to the wide variety of portable propane fire pits available, choosing the best one is often a difficult task. To ensure you make the right choice, the following are reviews of some of the best portable propane fire pits.
Best Overall Portable Propane Fire Pit:
Outland Firebowl 863
The best portable propane fire pit on our review, the Outland Firebowl 863, truly stands out. Designed to be compact, this product is extremely lightweight and portable. It doesn't require any additional tools and can easily be set up in a matter of minutes.
Equipped with NEW Helios burner technology, the model ensures a fuller, brighter, and more natural flame. Meanwhile, a lower profile broadens the functional heat radius.

The Outland Firebowl Cypress Portable Propane Fire Pit is also CSA approved, allowing it to be used during most campfire bans, but make sure you check the current fire restrictions in your area before using it.

Designed with high quality steel and a protective enamel finish, this product ensures dependable longevity and reliability. A contemporary decorative belt further adds to the pit's aesthetic appeal.

The portable fire pit also comes with a Cover & Carry Kit, along with a pre-attached ten-foot hose to keep your propane tank cylinder out of sight. You can also control the height of the flame using the adjustable regulator with a chrome valve knob.

Bottom Line
The Outland Firebowl Cypress Portable Fire Pit is the best model on the market. Equipped with 58000 BTUs/HR, the unit provides a clean, smokeless flame, making it extremely safe to use. It's also durable, reliable, and very easy to carry and assemble. The only downside to it is its small size that might not appeal to all.
Runner-up: 
Outland Firebowl 823
Similar to the Outland Firebowl 863, the Outland Firebowl 823 is a close second. Equipped with the same 58,000 BTU burner, this portable propane fire pit is perfect for a camping trip. Constructed with high quality steel, the protective enamel finish ensures durability, longevity, and reliability.

The unit also comes with an optional vinyl carry bag which fully encloses the propane fire pit, providing additional protection. The bag is designed with a top-load zippered compartment which is big enough to fit a 19-inch portable propane fire pit. It also boasts a useful pocket on the underside of the lid which can be used to store things like the manual, lighter, etc.

This model is also CSA approved, allowing you to use it during most campfire bans, but as always: make sure you check with the current fire restrictions in your state before lighting up a fire.

Bottom Line
The Outland Firebowl 823 is the runner-up on our list and has similar features to the 863 portable fire pit. It's CSA approved, strong, reliable, and extremely easy to assemble and carry around. The main downside to this one is the smaller burner that gives off less heat.
Honorable Mention in The Portable Fire Pit Department:


Heininger 5995
This portable fire pit is certainly one of the most stylish models available today. Boasting a stunning bronze/copper color and a gorgeous design, it certainly deserves a mention on any fire pit review

Weighing only 22 pounds, this model comes with a ten-foot hose. It also features some decorative rocks which truly complement the beautiful flame. It is the ideal fire pit for camping and as it doesn't give off any embers, sparks, or smoke, it's suitable in areas where a burn ban is in effect.

Equipped with 58,000 BTUs, the model produces enough heat output to keep your family or circle of friends warm and cozy. More impressive, however, is that it can be used for up to eight hours on a 20-lb propane tank.

The Heininger 5995 portable propane fire pit is also extremely easy to use. Simply connect the propane tank to the hose, switch on the gas supply, and ignite the flame. A built-in regulator is also included, allowing greater convenience. You can also use the attached dial to control the size of the flame and the amount of heat given off.

Bottom Line
This propane fire pit is certainly one of the best models available today. Sturdily built, the model is durable and dependable, and produces enough heat output to keep your family warm. The main downside to this one, however, is that manually igniting the fire might prove to be a hindrance for some.
Editor's Pick:
Outland Firebowl 870
What Recent Buyers Report
Recent buyers are pretty impressed with this portable propane fire pit and have found its safety features very convenient. It produces a fair amount of heat and is large enough that it feels like they're sitting around a real campfire. They also like the portability provided by the included straps. Buyers have taken this product on camping trips where no open wood fires were permitted and have enjoyed the great ambiance it gives off.
Why it Stands Out to Us
High-quality steel construction, protective powder coating, enamel finish for durability, and stainless steel burner are just some of the features that make this product an ideal substitute for traditional campfires. It's lightweight and portable and doesn't require any tools to set up. And for more comfort and ambience, it comes with a 4.4-lb natural rock lava set, which enhances the flickering effect of the fire.    
Bottom Line
The Outland Firebowl 870 has been designed while keeping in mind the safety of the users. With this portable fire pit, you can create the perfect atmosphere for your family to gather around and share stories. No more worrying about expensive firewood, bothersome smoke, and dirty ash as this product delivers a clean and realistic propane campfire experience.  
Smallest Portable Propane Fire Pit: 
Camp Chef Gas Fire Ring
What Recent Buyers Report
Recent buyers have only good things to say about this fire pit. It's compact, easy to use, and much safer than a real wood campfire. It has an adjustable flame and comes with a carrying case that buyers find very convenient. They find this product a pleasure to use as they don't have to deal with wood or wood smoke.   
Why it Stands Out
We love this highly versatile and portable fire pit, as it generates a nice hot flame. Whether you're camping with your family, traveling in your RV, or just enjoying a night with your friends out on the patio, the Camp Chef Gas Fire Ring will definitely keep you warm. And best of all: you do not have to worry about wood or smoke. 
Bottom Line
With a 55,000 BTU per hour capacity and a built-in output burner, the Camp Chef gas fire ring is a great product for a small group of campers. The lava rocks heat up good to keep the atmosphere warm and cozy.  
6. Camp Chef Redwood GCLOGD Portable Fire Pit
Specs
Dimensions: 19 x 19 x 13 inches
BTU: 55,000
Materials: Steel & Nickel
Hose: Pre-Attached Propane Hose
Review
The Redwood Portable Fire Pit from Camp Chef is one of the more efficient small units you can get, and that's hardly a negative description. It's an extremely compact box that quickly and reliably heats up, and is a great pit for cooking.
It might be small but this fire pit burns through propane faster than you might expect, but it's still effective as a quick-start cooking option while camping and taking time outside your RV. These high heats will let you cook fairly quickly, although it's worth a mention that its heavy propane use may not make it ideal for keeping yourself warm.
Bottom Line
Camp Chef excels in cooking-oriented fire pits, and this product of theirs is certainly no exception. It's hard to argue with its positives, and its negatives will hardly impact you in most instances, making it a fire pit ideal for any RV owner's outdoor cooking needs.
Buyer's Guide
Now for more information on portable fire pits. Here we look at what you can expect from a propane fire pit and how they compare with wood fire pits for camping. We also look at the best brands and what materials they use for the best quality fire pits. Of course, the price you're willing to pay will dictate the quality so we look at the different price entries and what you should expect.
We've also include 2 step-by-step guides and videos on how to set up a portable propane fire pit, and tips on how to maintain one. If by the end of the article, you still have some unanswered questions, I'm sure our FAQ section will cover all you need to know.
How We Chose The Above Models
Today, portable fire pits come in a variety of shapes and sizes. With so many options available, it can be difficult to choose the best one. To ensure you make the correct decision, following are some things you should consider before investing in a fire pit:
Materials
The materials used in the manufacturing of a propane fire pit can affect its durability, weight, price, and aesthetic appeal. Cheaper models are usually constructed with light metals.
Weight
Before buying a portable fire pit, one of the first things to consider before buying is weight. While most are lightweight, larger pits can weigh as much as several hundred pounds.
Size
It's important to consider whether the fire pit can be stored in a shed and easily be transported for a camping trip. Make sure you also consider the size of the portable propane fir pit to determine how much food you can grill at one time.
Aesthetics
If you're going to install the fire pit in your yard, make sure you choose a model which beautifully complements your deck or yard. If your fire pit for on the road, the aesthetics aren't as important, but still you want a good looking portable propane fir pit.
What You Can Expect from Portable Propane Fire Pits
Below are some of the main benefits of these models:
Can Be Used Anywhere
A portable fire pit can be used in areas where there's a lack of wood or a restriction on a traditional wood fire. They're usually lightweight, compact, and easy to carry around and assemble, and they offer the same benefits as a real fire.
Total Control
With a portable propane fire pit, you can fully control the size of the flame and the amount of heat it gives out, anytime you're out on the road, or even at home in the garden. And unlike real fires, these can be switched off immediately.
No Smoke, Ash, or Embers
A portable fire pit doesn't give out any smoke, so you don't have to worry about smoky smelling hair and clothes the next morning. There are also fewer chances of hot ash and embers getting on your clothes and chairs and burning a hole through them.
Home and Camping Use
A portable propane fire pits can also be used on your patio area or deck. They have an insulated bottom, which makes them extremely safe to use at an evening party or pool party in the back garden.
Propane vs Wood Fire Pits for Camping
Aside from the obvious difference of what material you're burning, there are a few things you should know about why you should choose a propane fire pit or wood fire pit over the other. For the most part, this will have to do with your available resources, particularly your time. Wooden fire pits can be more time consuming, as it can be challenging for some people to find, and it can take a longer to get a wood fire going.
Propane fire pits, meanwhile, are almost instantaneous when it comes to starting a fire. While propane can be more expensive and dangerous, the equipment surrounding portable propane fire pits makes them just as safe to cook over and save far more time in preparation. RVers will also appreciate the space conservation that comes with a single propane tank and a compact fire pit, making propane fire pits a better option for many RV owners.
Who Makes the Best Portable Fire Pits?
Many brands make fire pits, but the utilities they provide can differ and not all portable fire pits are made the same. Some brands concentrate more on cooking, while others are more about creating a simple, comfortable campfire.
Camp Chef
As their name would imply, Camp Chef is a strong contender in the portable propane fire pit market, with a special focus on creating a stable cooking sources. Unlike many brands, they have a much wider variety of large propane fire pits, making cooking in the wild and traveling with large groups easier. They also provide tons of accessories to help encourage easier cooking while using their fire pits. This makes them a great option if well-cooked food is your primary value, including larger groups.
Outland
Similar to Camp Chef, Outland is a brand well known for producing quality camping and cooking equipment. They have a full understanding of a current camper's needs, including RVers, and as a result, they make excellent portable pit fires and easy-to-use products that work great for both warmth and cooking.
Heininger
If you're looking for a portable propane fire pit designed for RV users, then Heininger is another brand you should consider. 
The Heininger brand has specialized in travel appliances and tools since 1998. It's known for quality compact devices are incredibly lightweight, and its propane fire pit is great for those wanting something that fits and works easily.
Portable Propane Pit Fire Price Points
Like many home barbeque pits, portable propane fire pits come in different shapes, sizes and features. Some are intended for specific situations and have fewer features at lower costs, while others can be much more versatile and effective for those with greater comfort with propane devices and fire pits.
$100 - $150
This price range is the most common and efficient portable propane fire pit you can usually find. Products like the Fire Sense Sporty Campfire are quite small, but they're easy to carry and extremely powerful thanks to their simple design and low propane usage. This makes them ideal for most camping excursions, and an easy product to keep in any RV.
$150 - $200
The main difference between products at this and lower price points are the sizes of the fire pits themselves. Most portable fire pits will have smaller dimensions, but premium products like the Outland Firebowl 883 boast an impressive 24-inch diameter. This allows easier cooking, and a larger aura of warmth if you're traveling with a fuller caravan. 
$200+
If you're spending this much on a portable propane fire pit, it's unlikely that the portability is still going to be a prominent feature of the product.
While many are technically carryable, this price range usually is a sign that it's intended for backyard use due to having additional tabletops and heavier bases to hide your propane tank inside. For the most part, if your propane tank is to be hidden inside the product itself, it's much less likely to be what you're looking for RV camping and traveling.
Pros and Cons of Having a Portable Fire Pit
Below are the main pros and cons you should be aware of:
Pros
No Ashes to Clean Up
As opposed to wood-burning fires, propane fire pits require much less work and maintenance as they don't produce any ashes or smoke.

Highly Portable
If you intend to take your fire pit from place to place, then its portability feature is a great benefit. Many of them boast carry straps or handles, making them easy to carry around, adding to their flexibility and portability.
Safety
Portable propane fire pits don't produce smoke, embers, or sparks and have a flame that can easily be controlled. And in a real emergency, switching off the gas completely extinguishes the flame, immediately.
Cons
Propane Tank Refills Cost Money
You might have to refill your propane tank a number of times throughout the year if you use your fire pit frequently. This adds to your cost of maintenance.
Not Enough Heat Output
Although propane fire pits provide warmth, due to their size they're not as effective as larger built-in fire pits. So, if you're one that feels the cold all too easy, make sure you bring some blankets on your camping trip.
What Makes a Propane Fire Pit Great for an RV?
No camping trip is complete without a roaring fire in the evening to keep you company. However, it may not always be possible to have a traditional wood fire due to logistics issues, fire bans, and other restrictions. To combat this, many RV owners and campers are using a portable propane fire pit instead. 
Excellent Alternative
Portable propane fire pits are lightweight, compact, easy to assemble, and easy to carry around. They're a perfect alternative to the traditional wood fire, where fire restrictions or lack of wood may be the issue. Basically, a portable fire pit offers the same benefits as a real fire without any hassle.  
Total Control
One of the best features of a propane fire pit is that it gives users complete control over the flame size and how much heat it should generate. It can easily be turned off with a switch, and the fire is doused immediately. You don't need to find water to put over the coals and flames to ensure that it's out before bedtime. You don't have to worry about hot ash or embers getting on your chairs or clothes and burning a hole in them either.
Unlimited Location Options
Portable propane fire pits are lightweight and can be used anywhere you like. With this product, you aren't restricted to having your fire at an existing camping ring at your campsite. In addition, they're safe to use on your patio or deck, making them ideal for garden parties and barbecues.
How to Set Up an RV Propane Fire Pit
The idea of flipping a switch and enjoying the ambiance and heat of a portable propane fire pit is just too hard to resist. However, lugging around a 20-pound propane tank wherever you go seems ridiculous when you can fuel your fire pit with the propane tank in your motorhome.
Most RVs come with low-pressure propane connection that can be used for gas grills as well as portable fire pits. Unfortunately, your fire pit won't come with the parts needed to attach it to the valve in your motorhome.
So, to connect your fire pit to your RV, you'll need a hose, an adapter, and a small male plug that snaps into your RV's propane connection. A 20-foot hose is a safe choice as it keeps the fire pit at a good distance from your RV.
Attach one end of the hose to your fire pit, then connect the flow plug to your RV's propane tank. Now connect the adapter to the other end of the hose and attach it to the flow plug. Make sure to tighten each joint.
After assembling, turn the gas valve slightly and light the fire pit. Make sure that your connection is safe before adjusting the flame according to your preference.  
Still not sure about the process? Watch the following video before setting up your RV propane fire to avoid making any mistakes.  
Portable Fire Pit Maintenance - What You Need to Know
To keep your portable fire pit functioning beautifully, it's vital to maintain it properly. Following are some maintenance tips that will allow you to enjoy your fire pit for a very long time:
Don't use water to put out the fire in your pit, as it can cause the temperature of the hot fire pit to drop quickly, which can cause cracks. Instead, allow the fire to burn out naturally or use sand to douse it. Use tongs or a long poker to turn the wood to ensure that the fire goes out completely.


For wood-burning fire pits, use seasoned wood as it creates less build-up and delivers a much cleaner burn.


If you're using a propane fire pit, shut all the lines and valves that transmit propane to the burner and remove the propane tank. Store the tank in a well-ventilated area, preferably outside while cleaning and maintaining your fire pit.


Remove the ashes from the pit regularly to prevent long-term damage to your fire pit. Use an ash scoop and metal ash to collect the ashes. Make sure you dispose of the ashes properly.


Once you've cleaned your fire pit, use a fire pit cover to protect it from external elements. A good-quality fire pit cover will prevent rainwater, debris, and leaves from accumulating between uses.  
Maintaining your portable fire pit properly will help you ensure that your investment is well-taken care of. To avoid making any mistakes, watch the following video for guidance on how to properly maintain your fire pit.
People Also Ask - Portable Fire Pit FAQs
A propane fire pit offers a touch of warmth to your cool evenings, while offering a perfect place for family gatherings to laugh and share memories. However, before investing in one, it's best to equip yourself with knowledge of their features.
Are Portable Propane Fire Pits Worth It?
If you want a much easier way of starting a fire that doesn't require too much setup, portable fire pits are worth the cost. More premium products are even easier and safer to use, making them secure investments if you think you'll be using them frequently.
Can You Cook on a Portable Propane Fire Pit?
While there are a few exceptions based on how much propane they use, most propane fire pits are generally safe to cook over. That said, make sure you check your propane pit's instructions and carry out safest ways to cook, as some may not recommend heating specific food items like hot dogs or marshmallows directly over their flames.
Do Propane Fire Pits Keep You Warm?
A portable propane fire pit can be more compact than other fire pits, but the best ones offer tons of heat, so if you don't like collecting wood, or want heat from a fire no matter where you go, a propane fire pit will do the job. That said, do be careful not to sit too close to it, as breathing in propane gas isn't good for your health.
Does a Propane Fire Pit Keep Mosquitoes Away?
Generally speaking, most propane fire pits won't keep mosquitos away. Wood fire pits can often have certain items added to the fire to help repel bugs further, but you won't be able to burn anything besides propane in most gas fire pits. As a result, you'll likely need to find another way to repel bugs.
How Heavy Are Portable Propane Fire Pits?
Portable propane fire pits come in various sizes. Typically, a unit may weigh 20 – 25lbs, which makes it easy to carry from one place to another.  
Are All Portable Fire Pits Approved For Camping in an RV?
Fire pits provide heat and light to otherwise dark and cold nights spent outdoors. They're an important part of a camping trip as they take the bite out of the chilly weather, leaving you all warm and cozy. Not all fire pits are approved for camping in an RV, however, so make sure you read the specifications and information provided before investing in a model.    
Conclusion
Getting a portable propane fire pit is an absolute must for any serious RVer. What's better than getting a campfire going when you're out camping? It'll keep you warm, you can cook with them and they set the camping scene perfectly for everyone to tell their tales.
As with any propane-based product, make sure to use your portable propane fire pit safely. Each propane tank and fire pit will function similarly but can have all sorts of unique quirks and traits based on the brand or style. Always make sure to keep your instruction manual handy in case you have any concerns. Take proper fire safety precautions for portable fire pits while using them.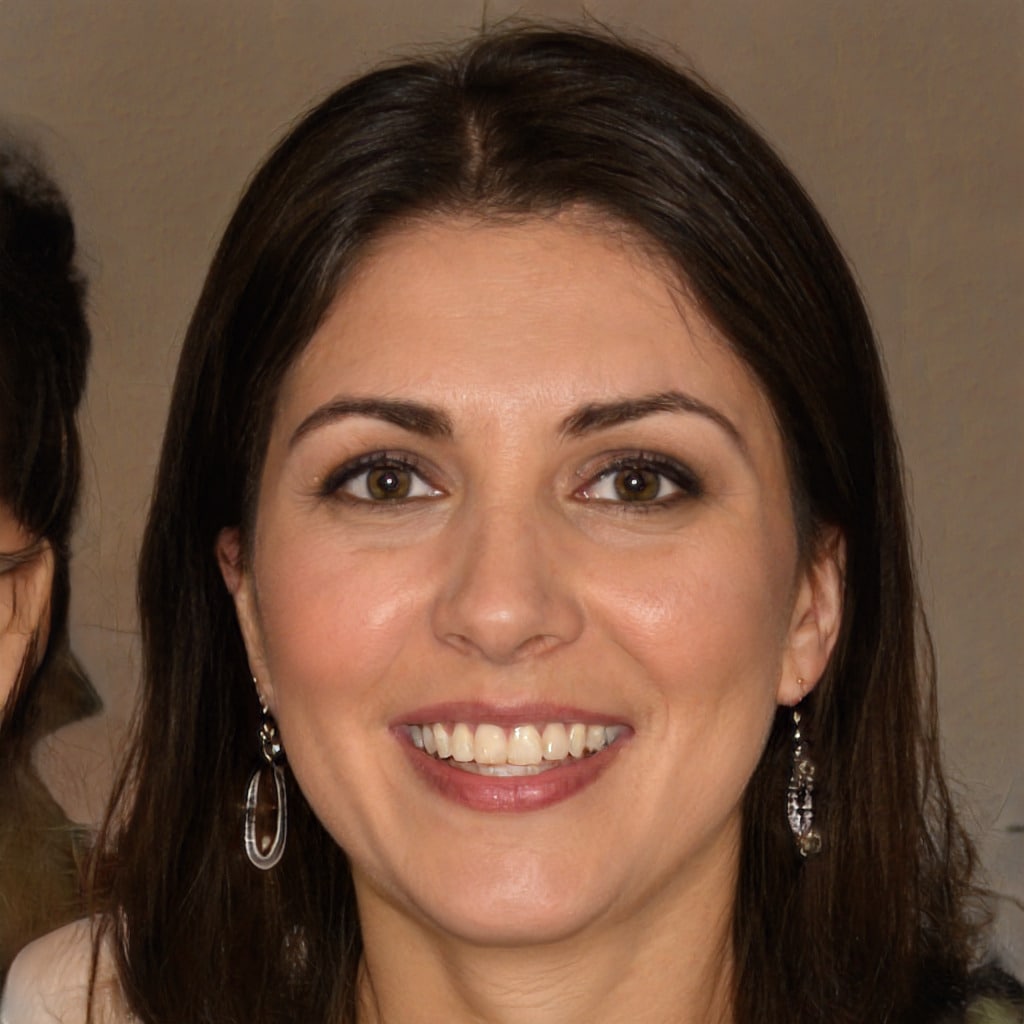 Hello, fellow wanderers! I'm Alyssia. Since 2008, my husband and I have called an RV our home, journeying through life one mile at a time. Our nomadic lifestyle has led us to over 70 countries, each with their unique tales that have shaped our own.
I share our stories and insights right here, hoping to inspire and guide you in your own adventures. Expect tips on RV living, our favorite camping spots, breathtaking hiking trails, and the joys and challenges of an ever-changing view from our window. Alongside, you'll also find practical advice on outdoorsy stuff, designed to equip you for any journey. Join us as we continue to explore the vast, beautiful world on wheels!