We all need ample lighting in our RVs, and many older rigs are quite literally dull. If you're looking for some RV lighting ideas to brighten up your road trips, look no further.
I'm sure we can all agree that remodeling your RV is a hassle, it can be costly, and it takes time away from getting out there, so people do tend to put it off.
There are so many things to do, but RV lighting, not only brightens the place up, it also makes it more inviting, making you want to get out on the road more. In fact, it's scientifically proven that different lighting has different effects on your mood.
The good news is that RV lighting is one of the most affordable ways you can change the look of your rig, and it really makes a big difference. So, without wasting any more time, let's lookm at some fantastic RV lighting ideas.
No.1 - Sleek, Stylish, and Functional - What's Not To Love?
The best part about lighting is that it serves many purposes. Along with illuminating the place, it can also be used to make major aesthetic changes, and make a room more welcoming.
In many ways, going the classic, sleek, and stylish way is perhaps the best route. A major reason behind this is that it works for most cases, given they are so neutral.
Replace those rusty old yellow lights with classic white LED lights with a fancier holder if you need a little style upgrade. This will immediately brighten up the whole space, bringing attention to all the previously ignored corners of your RV, which you can now decorate further in cohesion with the new lights you just installed.
Furthermore, the overall neutral look of white lights paired with washed-out curtains or cool-colored furniture and décor give off a sense of peace. A great place to bring the world to rights!
RV Lighting Ideas No.2 - Get Creative With Rope Lights!
You may be seeing these in a lot of dorm rooms or tree houses, if you've been paying attention. A lot of people install them around vanity mirrors or around the frame of their bed for aesthetic purposes.
Rope lights for RV lighting really does look beautiful and is an affordable way to really change things around. They're designed in a way which allows you to bend and shape them to your liking and place them in whatever shape or form you like.
You can even use these for the outside of the RV trimmed around the awning when you camp by simply connecting them to an electric source or you can use them inside.
Rope lights come in multiple colors, shapes, and sizes for you to choose from, giving you many options, and wherever you use these you will make a major difference in each area.
RV Lighting No.3 - Keep Things Neat With Modern Can Lights
Modern can lights, or recessed lights, are one of the most versatile options you can go for in the process of redecorating your RV.
The best part about them is that not only are these good to install on your ceiling but you can also get floor lights that really change the ambience of your aree. These are the best options for those of you looking to give your vehicle a more modern or futuristic look.
The lights come in all shapes, sizes and designs, but the spotlight really makes for a nice setting. They illuminate and brighten up the space, and if you're looking to really revamp the children's room they're available in many different colors that you change with a remote control. 
RV Lighting Ideas No.4 - Rustic Cottage Look
"The devil is in the details" is a relevant phrase here. The details make a world of difference, and this classic, rustic look is so inviting.
There are several different types of fixtures available in the market to choose from, but getting a rustic, cage lamp with a large spiral transparent Edison bulb really sets the tone for that classic, cottage look.
The design in this one is emphasized by the copper mugs and the airy, light colored walls, but I'm sure you'll agree, it all makes for a traditional English, country kitchen look. Anyone for tea and scones?
RV Lightning Ideas No.5 - Classy With a Touch of Posh
Keeping with British tradition and our next RV lighting idea, anyone seen Downton Abbey? Chandeliers and soft lighting are a great combination. Together they bring out the class in your interiors and adds just the right amount of posh to your space.
You don't necessarily need the biggest chandelier or the most expensive lighting, but look for quality products in a smaller size for a practical but great aesthetic value as well.
In fact, we would recommend a chandelier that sits flush to your ceiling, so there's less swinging, while you're out driving. As an RV lighting strategy, being practical is in fact more important than being pretty, and there are plenty of practical chandeliers. Again, time for more tea and scones.
RV Lighting No.6 - Handwoven, Rustic & Stylish
Rustic means to allow the natural textures, looks, and lighting shine through as it gives a more relaxing feel. Go for natural wood furniture or leather sofas. You can play with textures, finishes, and colors.
Pair it with warm lighting and a beautiful woven handmade light shade and a large transparent bulb, and you have the rustic look you desire, and of course plenty of light.
What really finishes this setting off, however, is the checkered wall covering. Once again, we have a classic, rustic cottage look, while we're out on the road.
RV Lighting Ideas No.7 - Cheap and Classy
When it comes to light shades, you really can't beat the classic white paper lanterns. Not only do they look good, they're also very cheap and go with pretty much any setting.
Whether you want them for a rustic kitchen look, all good. Whether you want them for your dining, living room: check! They also come in all shapes and sizes, so if you don't want the classic globe, you can go for oval, star-shaped, or many other designs.
And best of all, you and the children can get creative. Get the water paints out and make your own themes for the trip. How about painting earth on one, or flags of each state or country you're visiting? These light shades are cheap enough you can do anything with them, and make for great geography and art lessons while the kids are out of school.
RV Lighting Ideas No.8 - Transform Your Vanity Mirror, Hollywood Style
A great way to utilize lighting to update the aesthetics of your RV is by re-doing your vanity mirror. You can play around with rope lights or get lights installed around the frame of your vanity.
You can get mirrors with lights installed and inset around them, or you can simply renovate your existing vanity mirror with these Hollywood Make Up Light for Vanity Stick-on Lights. They are cheap, the LED lights are dimmable, and of course they give your RV bathroom that vintage, Hollywood look.
No.9 - Christmas Lights, Double The Use, Twice The Savings!
Reusing and DIYing is the best way to save money on anything. Every year we go out and buy Christmas decorations or, at least, are compelled to do so without thinking how impractical they are.
Well, bring out the Christmas lighting, as we've found a way to reuse them. Instead of leaving them packed away for 11 months, our next RV lighting idea recommends using them to decorating your RV.
And if you get some weatherproof fairy lights, you can get creative and get that ambiance you're looking for. Christmas lights would be especially great for those late-night barbeques along the campsites late at night.
RV Lighting Ideas No.10 - Integrate a Farm-Style Look and Feel
The last of our last RV lighting ideas is all about rustic, farm style lighting, again. What we mean by farm-style is integrating cozy, warm elements which make the place feel more country and comfortable. It is like throwing it back to the times when things were simpler, yet more practical.
These classic Edison lightbulbs will go with pretty much any light shade, and the transparent, and dimmable bulb really sets a warm tone. We like these in the kitchen area, but they go just as well in the dining or living areas, too.
Your RV could be an amalgamation of new and old elements where you pick and choose in order to make a fusion of things. Warm and cozy lighting from large transparent, cool shaped lights, give one the feeling of being cozy at home. 
RV Lighting Ideas
It's the little things that surely make a world of difference, and RV lighting is essential for that perfect setting.
Whether you're after the classic, English look, wanting to give your vanity mirror that Hollywood style glamour, or even decorating your outdoor area, getting the right RV lighting will make such a difference. 
And the best part about changing up the lighting or adding better lighting to your RV is that it always opens up room for new ideas and more changes. Actually, is that a good thing?
Overall, it's always nice to change things up once in a while. Hopefully, now you have a better insight of all the ways you can switch the lighting up in your RV and make it a better version of itself.
A few important things to remember is not to compromise on the quality of any type of lighting you invest in as they are already an inexpensive investment. Investing in quality lighting is a way to minimize the electrical consumption of your vehicle, as quality lighting is generally power-efficient, as well.
And although, not all of our RV lighting ideas are highly practical, it's always good to remember you're decorating a moving vehicle.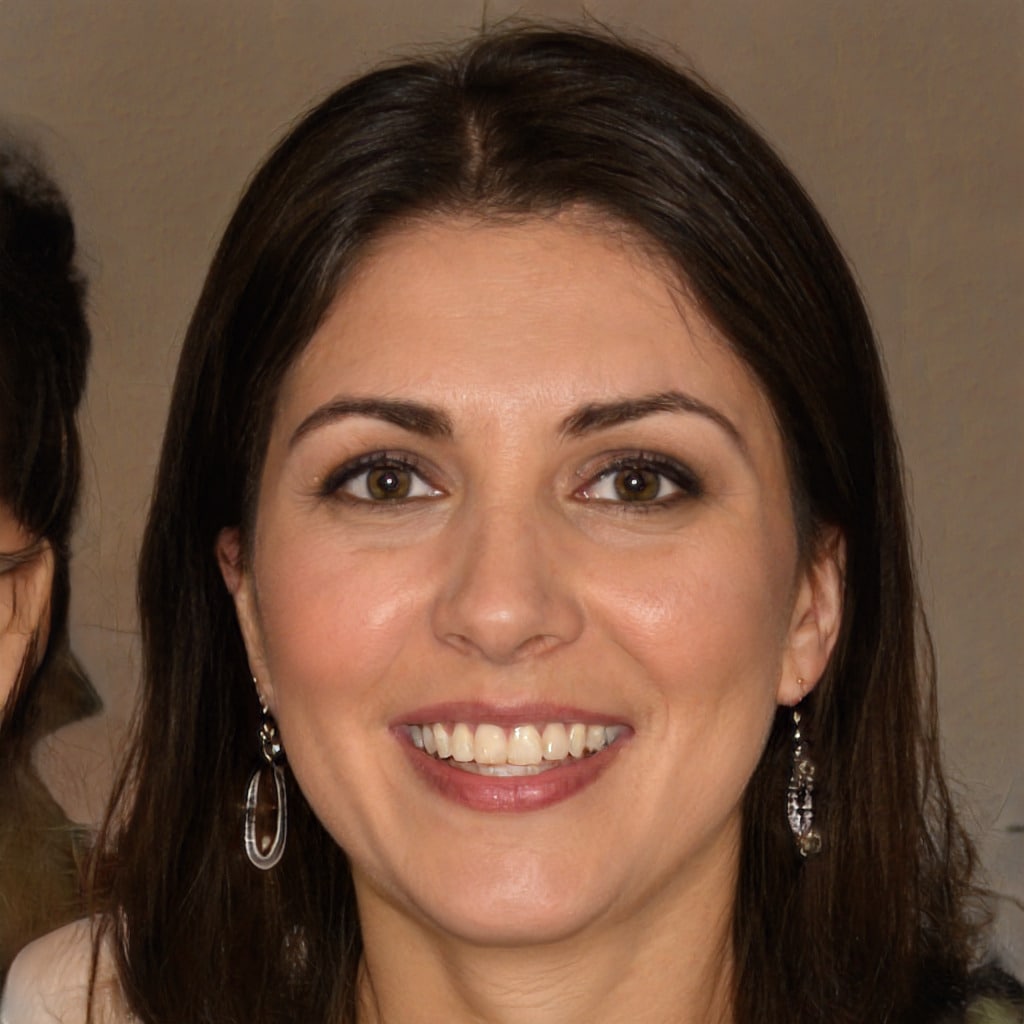 Hello, fellow wanderers! I'm Alyssia. Since 2008, my husband and I have called an RV our home, journeying through life one mile at a time. Our nomadic lifestyle has led us to over 70 countries, each with their unique tales that have shaped our own.
I share our stories and insights right here, hoping to inspire and guide you in your own adventures. Expect tips on RV living, our favorite camping spots, breathtaking hiking trails, and the joys and challenges of an ever-changing view from our window. Alongside, you'll also find practical advice on outdoorsy stuff, designed to equip you for any journey. Join us as we continue to explore the vast, beautiful world on wheels!