The Best RV Bed Frames with Storage
Looking for an RV bed frame with storage? They come in all shapes, sizes and designs and will save you space in your home on wheels.
It may seem incongruous that a bed could save you space, but there are actually many different kinds of bed frames that are designed to be space-efficient by serving dual purposes and providing substantial storage.
If you own an RV, you know how precious space can be and you want to do the best you can to maximize your space.
We have reviewed some of the best RV bed frames with storage to help keep your RV organized and as spacious as possible. Keep reading for tips to picking a great bed frame and also for reviews of some of the best currently on the market.
After the review, there's a buyer's guide on all things camper and RV bed frames, where you'll learn all there is to know. If you prefer, you can jump straight to the RV Bed Frames Buyer's Guide by clicking the link...
Review of the RV Bed Frames with Storage
Below, we'll explore the best compact bed frame designs that provide storage and are great for traveling.
Best Overall:
 Arden White Futon Frame
If you want an RV bed frame that is easy and versatile, this modern and convenient futon frame is the perfect choice. As the futon design implies, it can be expanded at night to serve as a full comfy bed, then folded back up during the day to function as a sofa or lounger.

The frame is a clean white color and a multi-step finishing process is used to ensure the color will remain rich and even for a long time. It is constructed from premium hardwood and metal. There are four metal support brackets and two metal ride plates to enhance its durability, while the wooden seat and back decks are made from white-painted hardwood. The hardwoods are plantation-grown and environmentally-friendly, as well.

It is available as a twin, full, or queen. The fulls dimensions are 75.5 by 32 by 33.5 inches, while the queen size measures 80.5 by 32 by 36 inches. You can securely adjust the position of the frame so it can serve as a bed, sofa, or lounger.

There are also rolling storage drawers and matching 18" throw pillows you can purchase separately to complete the set.

Bottom Line

Since it can serve as a sofa, bed, or lounger, this model is perfect if you need to fit an extra bed in the living room or want an option you can use occasionally when there are extra guests. The wooden white frame is sturdy, reliable, and will match any décor. There are also three size options to ensure you have the perfect fit.
Best Queen Bed Frame With Storage:
Brentwood FutonFrame and Mattress Set
Similar to the Arden model, this versatile RV bed frame is built for a futon. Made from solid, environmentally-friendly hardwood with a heritage finish, this model has a rustic and artisanal look. The multi-step finishing process ensures it will maintain its deep and even color.

There are four metal support brackets and two metal ride plates to provide a reliable and sturdy base beneath the wooden artisan frame. It has a secure locking mechanism, so you can set it in different positions as a sofa, lounger, or bed.

There are convenient folding arm trays to hold items like a laptop, snacks, or a remote. It comes with a futon mattress complete with a solid, tufted futon non-removable cover. The mattress is a comfortable, Quality USA model and is available in several different colors. There are also matching drawers and 18" throw pillows you can purchase separately.

It is available as a full or a queen. When stretched out fully as a bed, the full size measures 81-96" W by 54" D by 23.25" H and the queen measures 86-101" W by 60" D by 23.25" H.

Bottom Line

As RV bed frames go, this one from Brentwood is another great option for RVs with limited space, since it can function as a sofa, lounger, or bed. It is a little pricey for a futon, but it comes with a futon mattress included, which saves a lot of money in the long-run. The dark hardwood is incredibly sturdy and creates a rustic, artisanal look.
3. Holmsund Sleeper Sectional
If you have a good amount of space in your RV living room and are in search of a model that is a little more substantial than a futon, this frame is a great alternative.

Since it is a sectional, you can arrange the two individual pieces however you like to fit the unique shape of the room. Both sections have storage space under the chaise big enough to fit bedding and pillows, so you can store all of the necessary bed pieces in a single compact place to conserve space.

The cover is made from durable 100% polyester. It is also removable, so you can easily clean it in the washing machine (washing it in warm water in a normal cycle is recommended). Five cushions are included, along with the sectional.

To transform this sectional into a bed, all you have to do is remove the back cushions and pull out the underframe. There are several color options available.

Including the back cushions, this model has a height of 37.75 inches, a width of 90.5 inches, and chaise measuring 59.5 inches deep. When it is folded out as a bed, the bed measures 55.13 inches long and 55.13 inches wide.

Bottom Line 

As RV bed frames go this one is functional and convenient. It is optimal for smaller spaces because of its sectional design and the substantial storage space it provides. It would work well as a guest bed. It is not as comfy and cozy as some other options. The cover's texture is slightly rough and the mattress is quite firm, but adding an extra cover can help fix those issues if they are causing discomfort.
Best Twin Bed Frame With Storage:
Madison Murphy Bed Chest Twin
This RV bed frame is one of the most compact designs that is still able to fold out into a full bed. The Murphy bed folds out from the main compartment of the satin-finished chest. There are also two drawers below for storing pillows and bedding.

When the bed is folded inside, the entire unit measures 24.4 by 42.6 by 39.5 inches. It weighs a little more than 200 pounds, so it is fairly easy to move.

It comes with a super comfortable memory foam mattress that is six inches thick. The unit is available in four different colors ranging from white to teal.

Another great perk is the two built-in USB charging ports that allow you to use and charge your phone and other devices without getting out of bed.

Bottom Line
This piece stands out because of its compact, convenient, and aesthetically-pleasing design. It allows you to fold a full twin-sized bed into a small chest with drawers to store all of the accompanying bedding. It also comes with a comfortable memory foam mattress and USB charging ports. There are no assembly instructions, so it can be difficult to set up, but once it's ready, it will save a lot of space.
5. RecPro Charles 36" RV Dinette Booth with Storage
This model is an excellent addition to the kitchen/dining area, while also doubling as a bed and storage space. The full set includes two 36-inch Charles Dinette booths, which are available in four different neutral-tone colors. They are made from a soft, sleek Suprima Fabric with a scaled Tiona pattern.

You will need to purchase a table separately to complete the set. To turn the booth set into a bed, remove the backrest cushions and place them on the table to create a makeshift mattress. The overall length reaches a little more than six feet.

Each dinette booth has a hollow section inside, which makes them lightweight and provides substantial storage space. To access the storage space, all you have to do is lift the seat. The booths are about 18 by 18 inches and weigh 52 pounds each.

If you prefer a larger size, there are 38", 40", 42", and 44" options available. You can also purchase just one of the booths, but you will need the complete set to transform it into a bed.

Bottom Line

Choosing a dinette booth that also doubles as a bed is one of the quickest and most convenient options. You can transform the booth into a functional, comfortable bed in less than a minute, so it's not a hassle to switch it back and forth, depending on the time of day. The one downside is that the mattress sections may move around while you sleep, since they are not secured to the table/booth base.
Editor's Pick:
Horizontal InLine Murphy Bed and InLine Sofa  
This stylish foldable RV bed frame provides lots of storage and versatility and would work perfectly in a normal living room or in an RV.

When you're ready to go to sleep, simply remove the four couch cushions and fold down the Murphy bed. The cushions are made from soft and comfortable foam. It comes with one fixed shelf and three adjustable shelves for extra storage.

This is available in four different sizes, including twin, twin XL, full, and queen. However, it should be noted that the mattress is not included. The Murphy bed can support any standard U.S. mattress (as long as it is less than 11 inches thick), so you can easily use another mattress you already have. BredaBeds also sells mattresses, if you prefer to buy a coordinated set.

The particle board is coated with melamine and 3D laminate, which protect the material from scratches and keep it looking like new. When you order the bed, all of the necessary tools for installation come included. Each piece is designed to make the process as easy and straightforward as possible. Each part is cut to size and the holes are pre-drilled, so you know exactly where each piece goes.

On top of that, this model is constructed in an environmentally-friendly way. The panels are all made from recycled and recovered wood fiber material.

Bottom Line

This model is sleek, modern, and relatively compact for a Murphy bed. It is an innovative piece that does not look like it is made for camping, but is still small enough to fit in many RVs. The built-in shelves provide lots of extra space to display art and souvenirs. It may seem intimidating to set up, but the installation process is actually fairly quick and simple. While it does not come with a mattress, most standard mattresses will fit in the frame so you can use an old one from home or buy one that accommodates your sleeping preferences.
7. RecPro 42" RV Dinette Booth
If you are interested in a dinette booth model, this second set from RecPro is another great option. It is designed specifically for RV use, so it is compact and easy to setup. To use it at night, all you have to do is lower the table so it connects the two dinette booth seats to create a bed frame.

The 42-inch dinette booth pieces are made from Tiona-patterned Suprima poly-leather and come in several earth-toned colors. The seats are 19.5 inches tall and 18 inches deep with storage compartments inside. Altogether, the booth seats and the table weigh 127 pounds.

The table is incredibly durable and sturdy, it can support up to 2,000 pounds. There is a provided combo kit that ensures the installation process is quick and simple. There are L-brackets included to secure the dinette booths so they don't move as you drive.
Bottom Line

This model is an excellent option because it comes with all the necessary components. You don't have to purchase a mattress or table to complete the set, it just comes ready to install and use. Like other dinette sets, there is no way to secure the individual cushions that make up the "mattress" so they may slide around while you sleep. However, this model does come with L-brackets to secure the booths, so the seats themselves will always stay in place while you travel.
8. Furniture Agency Roger European Single Kids Murphy Bed
For a more permanent set up with lots of storage, go with a Murphy bed. This model from Furniture Agency is a sleek and convenient choice designed specifically for kids. It is made from Sonoma oak, finished with a white gloss for a polished, cohesive look.

It includes a full shelving unit with a twin-sized bed frame and mattress big enough for a single child. Both can easily be folded into the unit when they are not in use to conserve space. There is a secure mechanism that holds the frame in place after you adjust it to ensure it will not fold or open on its own.

The polyurethane foam mattress comes as part of the set and measures 35.43 inches wide and 78.74 inches long. The metal frame is 16.9 inches deep when folded and 47.9 inches when unfolded.

Because it is a Murphy bed, this model needs to be mounted to a wall. There is an included assembly kit to make that process as easy as possible. The entire process will take about three hours in total.

Bottom Line

If you are looking for a piece to be a permanent part of your RV furniture, this model is a great choice because it can serve many purposes. It is a comfortable and cozy twin-sized bed, perfect for children.
During the day, when the bed is folded up, it serves as a modern and sleek cabinet to store and display different items. Mounting it to the wall is a more complicated process than setting up a regular bed or futon, but ultimately provides you with a much safer and sturdier piece.
Buyer's Guide
Now we take a closer look at bed frames and storage options. Here you'll learn things to look for when shopping for one, such as what size RV bed frames and the storage arrangements. There's also an FAQ section so any unanswered questions you may have will likely be answered by the end of the article.
Features to Keep in Mind While Looking For a Bed Frame With Storage
The best models double as other types of furniture, like sofas or dinette booths, so you can make use of them during the day, as well.
If you prefer a model that functions as living room furniture and provides a full-sized bed, futons and Murphy beds are ideal. They can both fold out into a normal bed and are generally just as comfortable as one you would have at home. Futons can also work as a lounger or a sofa, while Murphy beds are usually connected to a shelving unit of some kind.
If you want a basic bed that is easy to set up and use, dinette booth sets are a great way to go. They allow you to combine a comfy dining area with a bedroom and are the fastest to transform into a bed. However, they are typically not as comfortable as other options.
What Size RV Bed Frame Should I Get?
The size of an RV bed frame suitable for you highly depends on your personal preference. Usually, RV users want to get a size that will fit in nicely without taking up a lot of space. 
To pick the right size of the frame, you need to look at the design, the number of people, and how much empty space is available. There are folding and sliding beds available, too, that accommodate a larger family without demanding a lot of storage space. So, it all boils down to how many people you need the bed for.  
Types of RV Beds With Storage
When looking for the perfect RV beds with storage, you will come across many options. Some common types include:
Platform Bed
This design is very popular among RV users as it has a fixed position and provides ample space for storage underneath. This space is also known as the garage. There is no assembly required every day. However, such units take up a lot of space, leaving no place for seating.
The Flip Bench Bed Design
This bed is designed for dual purposes. It acts not like a bed but also as a bench in a campervan. It provides space underneath for storage and can be used at night for sleeping or in the day for sitting.
Slider Bed
A slider bed is one that also acts as a couch for sitting. Even if you are using it as a bed, it will provide you with space below it for storage.
Cautious Considerations to Keep in Mind
As with any major purchase, there are important details to keep in mind when deciding which bed frame to buy for your RV. Because most of these models are designed with convenience and space in mind more than relaxation or style, they will usually not match the comfort of regular beds.
It may be tempting to go for the option that is the easiest to set up or has the most storage space, but it is important to remember that ultimately, its purpose is to provide restful sleep and it is best to find something that will allow you to balance comfort with practicality.
Conclusion
From entire shelving units to small chests, there are a myriad of furniture designs that can double as beds. While they are all very different, each of these models will help you manage your limited space more efficiently and provide a comfortable place to rest without taking up all of the precious space in your RV. 
People Also Ask
Buying an RV bed frame with storage is a great investment, so it is natural for you to have a few questions about it before spending money. Here are some common questions, along with their answers:
What is a Murphy Bed?
A murphy bed, more famously known as a pull-down, wall, or fold-down bed, is a specially designed bed fixed to a surface from one end so that it could be stored vertically against the wall, inside your closet, etc.
Do I Need a Bed Lift for My RV Bed Frame?
Your bed frame could occupy a lot of space in your RV and make it congested. To avoid that, a bed lift is helpful. It is quite a clever hack as it allows you to lift your bed when not needed, create more space for storage, or just simply remove the bed to fully use the space for other things.
How Do I Keep My Bed From Sliding While the RV is Moving?
You can use different methods to keep your bed from sliding when the RV is moving. You can put a mat between the bed and the floor. Cover the bottoms of the frame with rubber or apply it to the feet of the bed. You can also permanently attach the bed frame to the wall.
How Much Does a Bed Frame With Storage Cost?
The prices of bed frames with storage vary from brand to brand. The average cost is around $220, cheaper ones cost $95, while expensive frames could cost around $400. Popular brands have units that range between $800 and $15,000. There are also adjustable bed frames costing $550 to $1300. 
Other Buyer Guides For Your RV
Here are a few other related guides to set you in the right direction: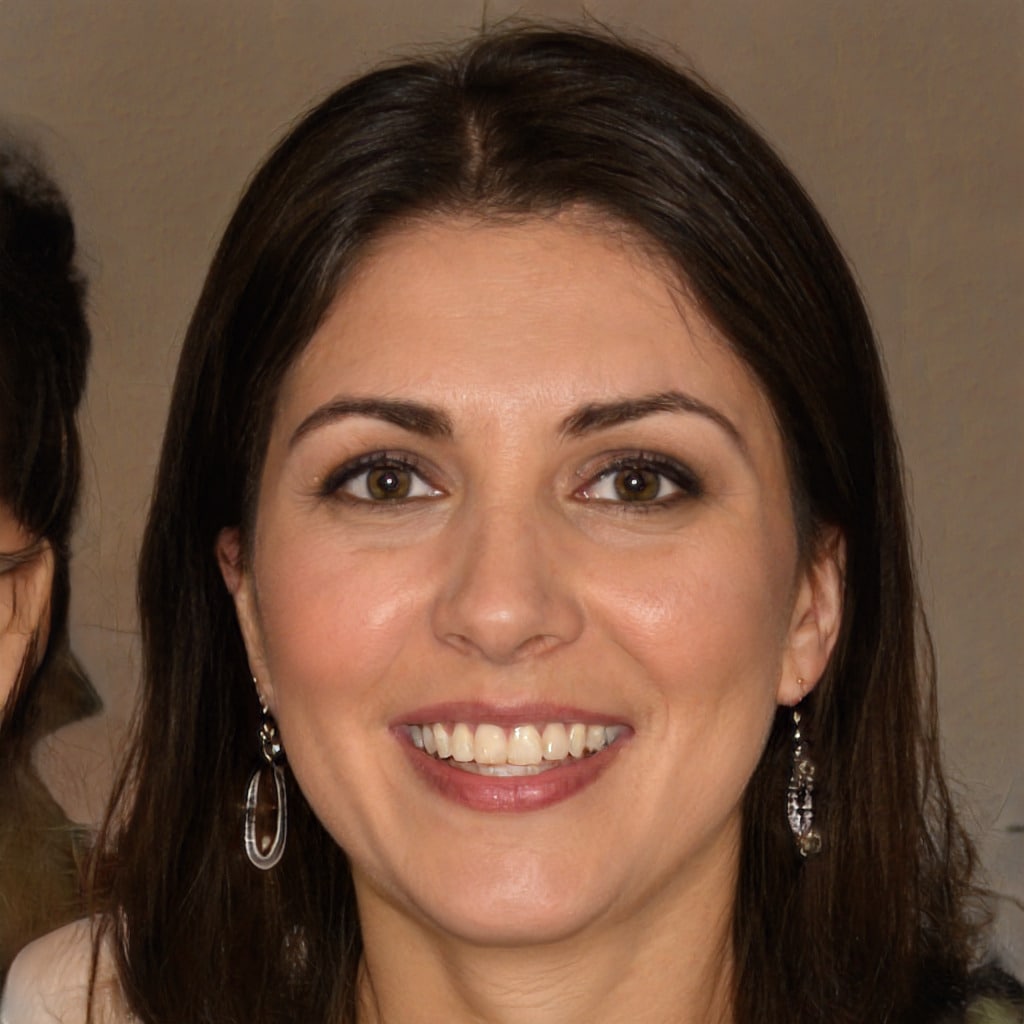 Hello, fellow wanderers! I'm Alyssia. Since 2008, my husband and I have called an RV our home, journeying through life one mile at a time. Our nomadic lifestyle has led us to over 70 countries, each with their unique tales that have shaped our own.
I share our stories and insights right here, hoping to inspire and guide you in your own adventures. Expect tips on RV living, our favorite camping spots, breathtaking hiking trails, and the joys and challenges of an ever-changing view from our window. Alongside, you'll also find practical advice on outdoorsy stuff, designed to equip you for any journey. Join us as we continue to explore the vast, beautiful world on wheels!