Wish you could take the remodeling process for your RV from A-to B? Well, look no further! Our RV remodel ideas will generate your creative juices and help make the process as easy and straightforward possible. 
You can choose between various designs based on what's best suited to suit both style preferences AND budget constraints - which means there are plenty of RV model ideas available.
All of our RV remodel picks come with a before and after pic to give you an even better impression and help you in your quest to make your RV perfect and homely. So let's start digging into our ultimate idea list for the best RV remodels and see what it has in store for you!
RV Remodel Ideas – Before and After
RV Remodel Ideas No.1 - Black and White are a Perfect Duo
Black and white: the undisputed champions of color combinations. No matter what era you live in, black and white is a timeless classic that never fails to look good. As seen in the picture, the kitchen and the surrounding area look so much more chic.
It also makes the area look more open and spacious, which is great for the appearance of the room. White also tends to keep the area cooler than other colors, and you won't feel as stifled chilling in this area than you would in the before pic.
No.2 - Bring Your RV Back to Life & Add Some Color
While a black and white combination is just great, it is not everyone's cup of tea. After all, everyone has their own preference, so let's add some color to the pallet. Cool tones like the ones shown in the 'after' picture are very much in style these days. Pastels have a weird way in which they comfort the viewer.
The light colors make it a perfect RV remodel as the dark wood makes the 'before' kitchen feel enclosed and old-fashioned.
The RV remodel has a much roomier feel and is aesthetically pleasing. The finishing touches are the little patterns that are added here and there, and they add that little extra decoration to what is already a nice modern setting.
RV Remodels Before and After No.3 - Old to New
Comfort is key when it comes to designing living spaces. And if you have an RV and tend to be on the go, then your space has to be comfortable, otherwise you'd just feel miserable all the time.
By just replacing the old and well-used sofa seen in the before picture, the entire place can be made to feel much more of a lounging area. A leveled-out bed style surface is much better to relax on. It can also hold more cushions that only add to the comfort.
The RV makeover is completed by changing the wooden doors with white, doors. Also adding some color here and there to help give it a more modern feel and break up the monotony of white.
RV Remodel No.4 - Sleep Like a Baby in This Bedroom
One must have a good, soft bed to achieve a good night's sleep. That's why our next RV remodel idea focuses on the bedroom when you have a limited area. In the picture taken after the remodeling, you see how the room has completely changed.
Gone is the old wooden cupboards and brown walls, replaced by white cupboards and light airy colors on the walls. The wooden bedside organizers have been replaced, and although these ones look like shelves only, the lid lifts up to reveal bedside storage space.
The mattress has also been replaced to make the RV remodel complete, and ensure the new dwelling will be more inviting than ever.
No.5 - Less is More Sometimes - Wouldn't You Agree?
The statement "less is more" has proven to be very true over time. Nowadays, the minimalistic trend is very popular and rightfully so. It promotes keeping only what you need, which is essential for RV life. And when you mix this in with some modern looks, it gives the whole area a very chic and elegant look.
The absence of clutter is also great for distressing and keeping your mind relaxed, as living and moving around with less clutter is so much easier. 
In this RV remodel, gone is pretty much everything but the RV. The brown furniture and coverings have been replaced by black and white units. But what makes this revamp stand out is the black flooring and sofas. They add that extra bit of chic, which I'm sure would make any RVer happy to chill in.
RV Remodels No.6 - Don't Be Afraid to Brighten Things Up
Yes, it is true that tried and tested things are a safer and more practical option. However, one should not suppress your creativity, and never hesitate to experience with brighter colors as you will be pleasantly surprised.
Gone is the biege and brown careful colors and replaced by a beautiful and daring turquoise, making the area look so much nicer and pleasant. The designer kept some of the brown as it's a nice contrast with the bright turquoise, this will also have kept the price of the renovation down.
The light yellow curtains also offer a very good touch, and with the beige panel ceiling replaced by a white ceiling, there is so much more natural light in the room.
RV Remodel Ideas No.7 - Transform Your Dining Area
Food is more enjoyable when your surroundings are nice and pleasant. That's why restaurants are so focused on their interior and lighting. As shown in the picture taken after the remodeling, the beige and brown (again) has been replaced by bright and airy colors.
Not all wooden units look old fashioned of course, and the oak colored unit in the 'after' pic goes well with the bright, modern colors. All in all, this make over is simple, relatively cheap, and makes your dining area much more inviting.
No.8 - Upgrade Your Bathroom to a More Modern Feel
A musty old bathroom never did any good to anyone, and although nobody wants to spend too long in one, we all want that perfect bathroom setting.
This RV remodel has gotten rid of the brown and replaced with vibrant whites and electric blues. The sink has been replaced with an ultra-modern sink, and ironically the old unit has been replaced with a nice timber top.
The rest of the make over is pretty much a paint job. The teak doors that would have stifled the bathroom have been painted with light, natural colors. This adds not only a modern look, but also makes the bathroom feel bigger and better.
No.9 - Get Your Vitamin D Fix and Let in Some Sun!
We spend a lot of time in the lounge, so ensuring it's well lit will improve your room and your emotions, and i'm sure everyone would be happier sitting in the 'after' room than the 'before' one.
The light beigey walls and furniture have been replaced by white and creams. The dark curtains and blinds have been replaced by lighter ones, which allows a lot more natural light in. 
The rug flooring has also been replaced with a gray wooden flooring, which adds to the contemporary feel. You can see that the cupboards remain, but a simple paint job makes them look much smarter.
RV Remodel Ideas No.10 - Make Meals Fun By Revamping Your Kitchen
Now you may ask what does revamping my kitchen have to do with making meals fun? Well, you would be surprised, after all, wouldn't you rather cook in the revamped kitchen? Sure you would. 
Again, we've replaced the beige and wood with contemporary colors, and to keep the cost down, the doors have been painted. The idea is to go for more white with black accents here and there. It will make your kitchen look just perfect!
A spice rack has been added to the narrow shelf near the top, which will help keep them in place, while making more storage space for other things.
The walls have had a lick of paint, too but everything else is as before, but I'm sure you'll agree your mood would be lifted walking into the remodelled RV kitchen. 
RV Remodel Ideas - Revamping Life on the Road
You've reached the end of our list of RV remodel ideas! We hope you've found some inspiration for your own project, and we wish you the best of luck with it.
Remember to take your time, plan carefully, and above all else, enjoy the process. Light colors are arguably better and definitely make your rooms feel bigger. But don't rule out a splash of black and darker colors as they break up the monotony of just light colors.
Don't be afraid to experiment with some colors, either. Turquiose is a beautiful color as are more tropical colors and they will definitely make your rooms look bigger and more inviting.
All the above RV remodels make the area look more spacious and aesthetically pleasing, so take bits form one or all of them and create your own, modern, chic RV that you will be proud of.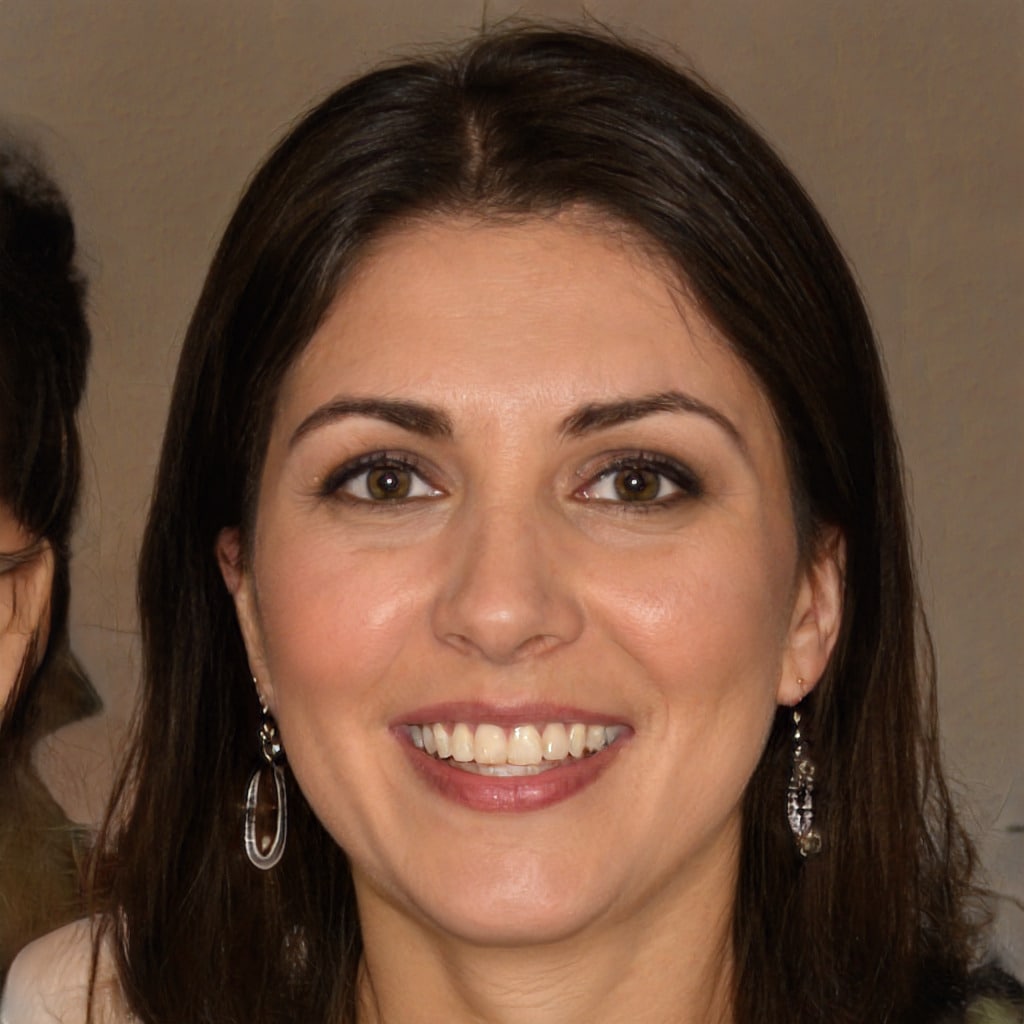 Hello, fellow wanderers! I'm Alyssia. Since 2008, my husband and I have called an RV our home, journeying through life one mile at a time. Our nomadic lifestyle has led us to over 70 countries, each with their unique tales that have shaped our own.
I share our stories and insights right here, hoping to inspire and guide you in your own adventures. Expect tips on RV living, our favorite camping spots, breathtaking hiking trails, and the joys and challenges of an ever-changing view from our window. Alongside, you'll also find practical advice on outdoorsy stuff, designed to equip you for any journey. Join us as we continue to explore the vast, beautiful world on wheels!