Best Electric Trailer Jacks
Looking for a new electric trailer jack? Tired of manually cranking a jack to lift and lower your trailer? We get ya, and so we have you covered.
Manual trailer jacks do the job, but it's hard work. So why not take the pain out of it and let an electric trailer jack do all the lifting for you?
We've reviewed all the best electric trailer jacks from A-frame, to heavy duty, to side mount electric trailer jacks covering price entries from budget to the more expensive brands. It's important to note that you don't need a weight capacity that matches the weight of your trailer, which we discuss in the buyer's guide further down in the article.
So, whichever type of electric jack you're looking for, I'm sure our review below can guide you in the right direction. After the review, we offer our buyer's guide to help you make a more informed decision when shopping for an electric jack.
We look at electric trailer jacks in greater detail and offer a guide on how to install one. There's also an FAQ section, so there should be no stone left unturned by the end of the article.
If you like, you can jump straight to the Electric Trailer Jacks Buyer's Guide by clicking the link...
Review of the Best Electric Trailer Jacks
Best Overall Electric Trailer Jack:
Bulldog 500187 Black A-Frame with Powered Drive
We start our Best Electric Trailer Jacks review with what we think is the best one on the market. Trying to lift a trailer for maintenance doesn't do anyone's back good if you are using a manual screw-jack. So, having an effective electric tool does away with exerting too much energy. And the Bulldog 500187 Black A-Frame with Powered Drive is certainly a tool you can rely on.

This Bulldog jack offers you robust performance and is highly durable. Going by all of the features it provides, it is one of the best electric trailer jacks you'll find on the market. It's portable and easy to carry due to being light in weight, but don't think its light feature makes it a lightweight, because its lift capacity is 3500lbs.

It also features LED lights, which makes it easier to work at night. This electric trailer jack also works manually if the battery runs out, so you won't be stuck if the worst happens.

Bottom Line

The Bulldog 500187 is a great option for pretty much anyone. It's resistant to corrosion, durable and will continue to serve you for years to come. The LED lights make it easier for you to work during the night. It is light in weight, which makes it portable. To put it simply, if you want an easier time on the road, this electric trailer jack will certainly do that more than most others.
Best Electric Trailer Tongue Jack:
Quick Products JQ-3500W
The next on our review, we have the Quick Products JQ-3500W. As a trailer owner, you'll likely already know about the high-quality products offered by this brand. This electric trailer jack is great for lifting your trailer without taking up much time. It offers you a maximum lift capacity of 3,650 pounds, and the 2.25" post diameter makes it easier for you to install into any existing mounting holes.

It will withstand all weather conditions, and the electrical components inside the jack are also water-resistant. On top of this, the gears are made of heavy-duty steel, all making for a durable and long lasting electric jack. Everything is further protected with a clean, sleek plastic housing, so even if it is raining and you have a bit of an emergency, you can take out this gadget and get to work.
The design also boasts LED lights to make working at night easier. A directional shield is great to keep the light shining downward. A leveling cap is present to ensure the rig is set to its most leveling positioning. Take note, the cap remains equipped during travel. And as with all the best electric trailer jacks, if the battery dies, it can work manually, too.

Bottom Line

The Quick Products JQ-3500W, is another reliable electric jack for trailer owners. You can use it in the rain, and it does its job quickly and quietly. And if the battery is drained, this tool can easily be operated manually.
Best Electric Trailer Jack for the Money:
Quick Products JQ-3,000 Electric Tongue Jack
The third entry on our list is another model from Quick Products and is our best electric trailer jack for the money selection. The JQ-3,000 from Quick Products gives you an impressive weight capacity of 3,250 pounds. All of the electrical components are water-resistant, so if you have the need to use this tool during heavy rain, it will still work, no problem.
You will find this tool easy to install into any existing mounting holes due to the 2.25" post diameter being the standard size. If the battery is ever drained, you can manually operate this, which as you now know is essential when you decide to buy an electric jack.
If you ever need to lift your vehicle at night, the LED lights featured in this model make it easier to do so. The light is directed at the ground for better visibility. This is also very helpful if you've broken down as it gives you greater visibility on the open road, and should put those worries to bed, long before you can get to bed.

Bottom Line

The Quick Products JQ-3,000 is great value for money, boasting numerous features at an affordable price tag. The overall construction is durable, it's resistant to weather, it will last a long time, there's an LED light for night time work, and it's made by Quick Products. How much more do you need convincing
Best 5,000 lb Electric Trailer Jack:
Uriah Products UC500010
For those needing an increased weight capacity, we have the Uriah Products UC500010. Uriah is another brand you can trust, and this electric trailer jack offers you a weight capacity of up to 5,000 lbs, lifting and lowering your trailer so seamlessly and quietly.

The motor featured in this product is water-resistant, so you'll have no issues if you need to work while it's raining, even heavily God forbid! The quick plug-in, seven-way connector has a plastic holder to ensure the connector remains in place when not being used. As with all other leading products, it has an LED light for any nighttime activity.
The footpad featured in this is adjustable, to offer you the best stability possible. And, the ball-screw design, as well as the brake-motor, increases the overall lift efficiency, along with reducing friction, all making for a superior electric jack that lifts more than most of its competitors and does so quietly and very effectively.
Bottom Line

The Uriah Products UC500010 is a great model from this well-known brand. It's recommended for those who want a higher weight capacity. It is easy to use, and the adjustable footpad gives this gadget the perfect stability. To put it simply, a reliable electric trailer jack like this one, enables you to get your work done quickly.
Best 12,000 lb Electric Trailer Jack:
Bulldog Trailer Jack
We're going to back to the Bulldog brand to give you an option for incredible lifting powerful. This tool has a maximum weight capacity of 12,000 pounds and boasts a lifting speed of nine inches per minute. The motors can be assembled in the down or up position. Take note, the motors work independently to give you perfect leveling.

With it, you get a five-year warranty, which is always nice and should instill confidence in you if you choose to get this one. If the battery's power goes, you can operate this lifting tool manually, which is great for trailer owners facing an emergency. You can easily store it away when not in use.

The overall construction is durable and it can withstand any damage that might come from various weather conditions. Whether it is very hot outside or is raining, you can count on this electrical unit to get the job done effectively. Another nice feature for this one is the foot plates having drain holes for preventing corrosion

Bottom Line

This is another reliable option from Bulldog. It is recommended for those in need of an electrical lifting tool which offers a high weight capacity. Due to it coming with a five-year warranty, you know you are opting for a tool you can depend on.
Best from Bulldog and Best Heavy-Duty Electric Trailer Jack:
Bulldog Reese A-Frame 4,000
Nearing the end of our review, we have our last but certainly not least electric trailer jack from Bulldog, a brand you know you're buying quality from. For many reasons, this model is the best Bulldog has to offer. It gives you a lifting capacity of 4,000 lbs, which is enough for most RVers, and it's a powered A-frame, which is meant for heavy-duty work.

This model features an exclusive spring-loaded drop leg pull-pin, offering you close to perfect stability so you can lift or lower your trailer without hassle. It can easily give your trailer a lift of 22 inches, with the weight distributed evenly. The level deployment is made easier by the single-axis level.
Of course, if the battery is drained, this has an emergency manual override option, so you have no fears there. Working at night is no problem with this tool, as it features a total of three LED courtesy lights, and if you need to lighten up your vicinity, the LED lights don't just illuminate the tool, they'll also help make visibility better in the surrounding area, too.

Bottom Line

Bulldog continues to offer some of the very best electric trailer jacks, and the Reese A-Frame Power Jack is no different. It provides you a maximum lift capacity of 4,000 pounds.  It offers you near-perfect stability, and the LED lights make using this gadget easier during the night, and can even be used if you're socialising outside.
Best Electric Trailer Jack from Husky:
Husky Super Brute - 4,000 lb. Capacity
If you're a trailer owner, you should know about Husky, reliable brand that is well loved by many RVers. If you don't know them, however, the Husky Super Brute Electric Jack is a good example of what you can expect from the brand.
This jack boasts a lift weight capacity of 4,000 pounds, which is more than many competitors. What we like about this electric trailer jack, however, is the Smart Stop technology it uses. This automatically stops your jack when you have the desired height, so you never have to worry about manually stopping it. This feature helps with saving battery power, especially for those who can sometimes forget to turn it off.
The entire construction is durable, and the design is also ensures heat resistant. The lift and drop is frictionless and the noise capacity is reduced, meaning you won't be disturbing your neighbors if you're working late at night.
The switches are illuminated when this jack is operational, which helps you work with this tool during the night. The switches are also weather-protected, so if the worst happens and the rain is puring, you are safe knowing your tool is protected, and you only have to worry about yourself.

Bottom Line

The Husky Super Brute boasts a weight capacity of 4,000 lbs, and is the best Electric Jack Husky has to offer, in our opinion. This is a durable tool that can work in all weather conditions. You can easily use this electric trailer lifting and lowering tool during the night thanks to the LED lights and the quietness of it.
Buyer's Guide
Now we look at electric trailer jacks in greater detail. First we look at what one is exactly and why you might need one. Then we look at the aspects you should consider before buying an electric trailer jack.
We look at the leading brands and compare them, while also looking at the different types and size electric jacks. There's a step-by-step guide on how to install an electric trailer jack, so by the end of the article, you'll be a pro.
What is an Electric Trailer Jack?
As the name states, an electric trailer jack is a device that helps to level and raise your trailer via an electric source. It is operated by a switch or remote control, which makes it very easy to use. Electric trailer jacks are great for those who don't want to deal with the hassle of manual jacks.
Electric trailer jacks are safer to use than manual ones, and are a great way to lift the front of a trailer for unhitching, hitching, or towing. Due to you not exerting any force, you can stand back and let it do all of the hard work for you. 
Why Use an Electric Trailer Jack?
There are many reasons why you might need to use an electric trailer jack. Firstly, they're very easy to use and take out any labour a manual trailer jack needs, and they make the job much faster. You don't have to worry about cranking a handle or struggling with a heavy jack. Simply press a button and let the electric trailer jack do its job. 
They're helpful when changing tires, working on or maintaining a vehicle, and especially when lifting, as well as lowering, a trailer. And if the worst happens and the battery loses power, the best electric trailer jacks can be manually overridden.
Aspects to Consider Before Buying One
When buying an electric trailer jack, always consider the following aspects before making your final purchase:
Lift Weight Capacity
Make sure to go for a tool that can lift the weight of your trailer. Buying an electric trailer jack that can't accommodate the weight of your trailer will likely break your jack and it could even damage your trailer.
Shape of the Jack
The shape is important, too. If the front of your trailer is an A-shape, an A-frame model is what you need. A straight tongue-shaped jack will work for trailers with a straight tongue frame. So, ensure your jack is compatible with the shape of your trailer.
Versatility
See how much versatility is offered by an electric jack. Can you manually override it when the battery runs out? This might not ever be needed, but if it is, it will be very helpful.
Convenience
The model you purchase should be convenient. It should be easy to install and use. Having an LED light system adds to overall ease of use.
Durability
You will likely be using your trailer jack outside, so it needs to be durable and weather-resistant. A reliable option is one that's resistant to a variety of weather changes. You should be able to use it even when it is raining, and it should also be resistant to corrosion.
Types of Electric Trailer Jacks
A-Frame Electric Trailer Jacks
A-frame electric trailer jacks are either bolted onto, welded, or sit behind the coupler. Typically, their lift capacity falls in the 2,000 to 5,000 pound range. They're recommended for A-frame travel trailers, utility trailers, or campers.
Heavy-Duty Electric Trailer Jacks
If you want a higher lift capacity, these are the type for you. They can lift in the 6,000 to 12,000 pound range. They're also a bit more expensive, so if you don't need the extra capacity, don't waste money.
Side Mount Electric Trailer Jacks
Side mount electric trailer jacks are bolted or welded onto the trailer. They have a pivoting design which enables the jack to swing out for towing purposes and down for use. These are available in different styles which are pull-pin swivel, drop-leg, or pipe-mounted.
The styles offer different lift capacities. The pull-in swivel works between 800 to 1,500 pounds. The pipe-mounted model can function in the range of 2,000 to 7,000 pounds. The drop-leg style is the most powerful and can lift in the 8,000 to the 12,000-pound range.
Before you go ahead and buy an electric tool , make sure you're purchasing the right type for the vehicle you have. Using the wrong type to lower or raise a vehicle can cause damage.
Why Would You Want a New Electric Trailer Jack?
We have shared the latest top electric trailer jacks with you. All of the products we've reviewed boast a ton of features for you to benefit from. But if you're not sure why you need one, allow us to explain further why you should get one.
No Exertion
The most significant benefit of having an electric trailer lifting tool is you don't have to spend physical energy on turning the crank. Not exerting yourself also lessens the likelihood of your body getting hurt (back aches, strained muscles, etc.). Exertion also takes time, so by eradicating the exertion, you're saving a lot of time.
Highly Convenient
The models mentioned in our review list are highly convenient. They are easy to attach and remove, and you can lift and lower the trailer with a push of a button. The LED systems provide you with visibility during the night.
Highly-Resistant
Their durability makes these electric trailer tools capable of being operated in a variety of weather conditions. Even when it is raining, you can go ahead and use it to get the job done. Not that it's something to look forward to, but at least you have the option in case of an emergency.
Versatility
If the battery runs out, the electric models mentioned in our review list can be operated manually when required.
What Size Electric Jack for Trailer?
The right weight capacity and size of an electric jack depends on your trailer's tongue weight. As a general rule, the tongue weight is 10% to 15% of the weight of your trailer. For example, the tongue weight of a trailer weighing 4,600 pounds would be around 460 to 690 pounds, so in this case a jack with a 1,000 to 2000 lbs weight capacity would be perfectly suitable.
Also, make sure the jack can lift the coupler above the tow vehicle's hitch ball, so the trailer can be safely connected and disconnected. In order to determine the height, you'll need to measure the distance from the bottom of the coupler to the ground. Make sure the trailer is level when you're taking this measurement.
Fulton Bulldog Electric Trailer Jack vs. Lippert - Comparison Overview 
With so many models available on the market, choosing the best electric trailer jack can be a confusing task. To help make your decision easier, we've compared two of the most popular models:
Similarities
Both Bulldog and Lippert are electric trailer jacks and boast several similarities, including:
A-Frame
Both models have an A-frame, which means they're both bolted with U-bolts or welded into the trailer and are positioned behind the coupler. A-frame jacks are usually suitable for campers, travel trailers, and utility trailers.  
Lifting Capacity
Both models have a lifting capacity of 3500 lbs. They're also designed with a crank that allows for a manual override if users are faced with a power failure.
Differences
There are also some noticeable differences between the Bulldog trailer jack and the Lippert Jack, which include:
Height
The Lippert jack boasts a retracted height measuring 10-3/4" and an extended height measuring 28-3/4". It offers 18" of travel, while the Bulldog model offers 22" of travel.
Price
Although the Bulldog jack is equipped with an LED light for nighttime operation, the Lippert model is more expensive.
How to Install an Electric Trailer Jack
Electric trailer jacks are very easy to install and simpler to use than manual hand crank units. Following are the installation steps for an electric trailer jack:
Determine and purchase the right-sized power jack.


Remove the old jack by unscrewing the three bolts on the jack's mounting plate.


Line up the mounting plate of the electric jack with the holes already present in the trailer's A-frame and bolt in the new unit. Make sure the electrical housing of the jack is facing forward.


If the unit is equipped with two open wires, you'll need to attach them to a battery eyelet terminal.


After installing the eyelets, connect the jack directly to the battery. You can also connect the unit to the electrical junction that's usually positioned under the trailer's tongue.


Use the switch that's located on the electric jack to turn on the power. If you're able to move the jack with the up/down switch, then you're good to go!
In order to get a better idea about the installation steps of an electric trailer jack, you can watch the video mentioned below:
People Also Ask - Electric Trailer Jacks FAQs
Electric Trailer Jack Isn't Working, What Do I Do?
If your electric jack isn't working, it could be because the motor is not getting power, the motor is bad, or the ground connection has stopped working properly. You can use a circuit tester to test the power wire. Make sure you also check the jack for a bad in-line fuse.
How Do You Manually Raise an Electric Trailer Jack?
Electric trailer jacks come with a manual crank. In order to manually raise the unit, you'll need to remove the rubber plug located at the jack's top, insert the manual crank, and screw in the override nut. You can then lower the trailer by turning the handle counter-clockwise.
How Do You Lubricate a Trailer Jack?
If the trailer jack is removable, you can hold it upside down and apply grease or any spray lubricant inside the inner tube. You can also lubricate the jack by removing the bolt that connects the handle and the jack. You can then slide out the inner tube and apply lubricant to the main screw.
How Do You Wire an Electric Tongue Jack?
The red wire on an electric jack is called the power wire and attaches to the positive terminal on the trailer's battery. First, you'll need to remove the fuse located on the wire's in-line fuse holder. After mounting the jack, connect the power wire to the battery's positive terminal. Lastly, you'll need to insert the fuse into the fuse holder.
How to Replace an Electric Power Jack On Travel Trailer
Following are the steps on how to replace an electric power jack:
Remove the previous jack by unscrewing the three bolts.


Line up the new unit's mounting plate with the holes in the trailer.


If the jack boasts a 7-way plug, then the replacement is complete. However, if it has two open wires, you'll need to connect them to a battery eyelet terminal.


Connect the eyelets to the battery.      
The Best Electric Trailer Jacks - Making Your Life Easier
Electric trailer jacks are a great choice for anyone who needs an easy-to-use and fast jack. There are many different models on the market, and really there is no best suits all as everyone needs something different.
Whichever electric trailer jack you go for always make sure its lifting capacity is enough for your trailer. Remember it doesn't have to lift all the weight of your trailer and a general rule of thumb is that it only needs to be about 15% of it. So, if your total weight of your full RV is 25,000lbs, a jack with 4000lbs lifting capacity is more than enough.
Remember, having a reliable electric jack can your life on the road much easier. It does away with the exertion of applying manual force, so we highly recommend getting one. 
We hope our guide has provided you with useful information, but be sure to do some more research before making a purchase, as they are expensive pieces of equipment. Good luck and safe travels!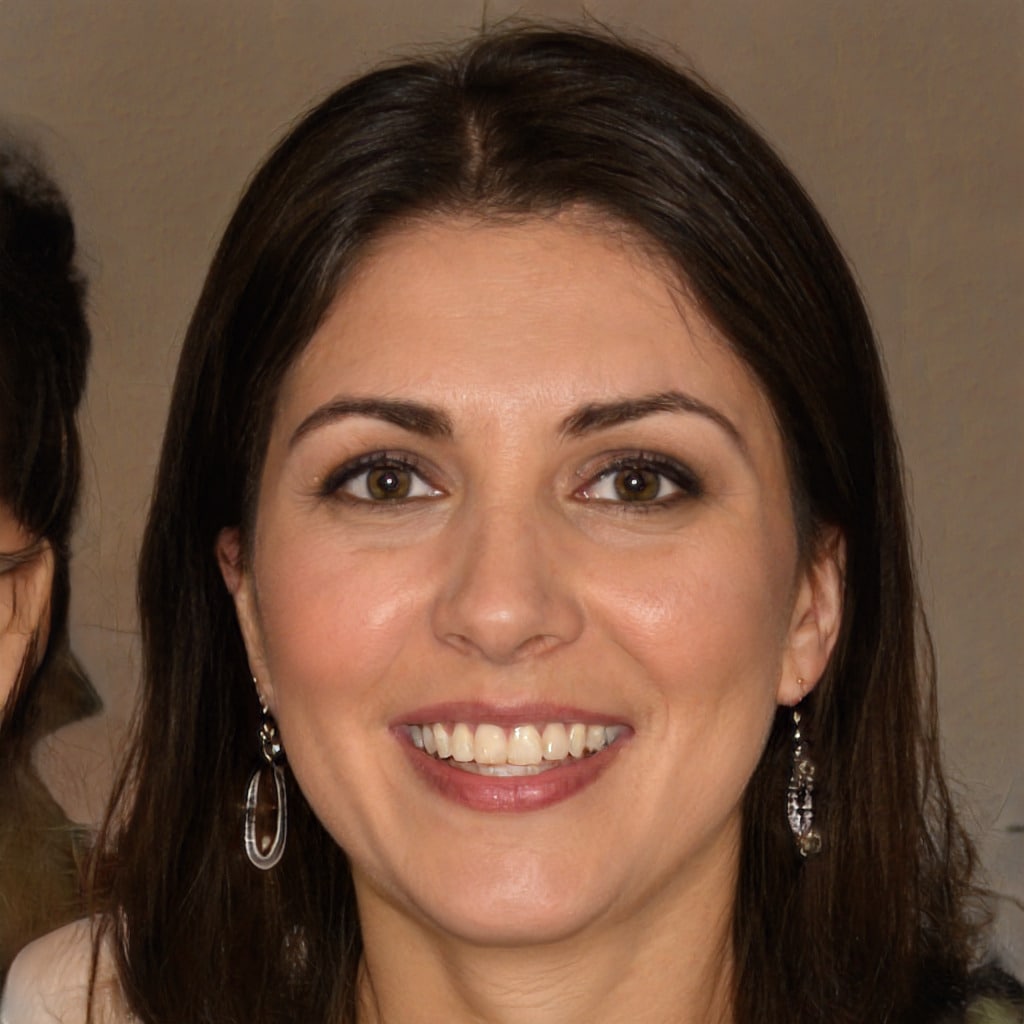 Hello, fellow wanderers! I'm Alyssia. Since 2008, my husband and I have called an RV our home, journeying through life one mile at a time. Our nomadic lifestyle has led us to over 70 countries, each with their unique tales that have shaped our own.
I share our stories and insights right here, hoping to inspire and guide you in your own adventures. Expect tips on RV living, our favorite camping spots, breathtaking hiking trails, and the joys and challenges of an ever-changing view from our window. Alongside, you'll also find practical advice on outdoorsy stuff, designed to equip you for any journey. Join us as we continue to explore the vast, beautiful world on wheels!