The Best 5th Wheel Stabilizers
Looking for some 5th wheel stabilizers? An important part of any RV set up, your stabilizers will ensure you remain routed to earth no matter what ruckus is going on inside.
To be honest, there doesn't need to be any commotion for your 5th wheel to be shaking. If you don't have any stabilizers, you'll feel somebody walking around. And if you have children, well I'm sure you'll know exactly how rowdy things can get.
This is compounded in the still of the night, when you're in a sound sleep and all of a sudden your rig starts to move and you've woken up because somebody has gone to the toilet. Fear not, fifth wheel stabilizers will ensure you remain routed and best of all that there are no disturbances during the night.
But not all 5th wheel stabilizers were created equally, and there are many different types. So, which to choose? Check below for our review of what we think are some of the best designs on the market.
After the review, we've included a buyer's guide, where you'll learn exactly what 5th wheel stabilizers are. We offer our expertise on things you need to consider before buying some, and also which features make a good set stand out.
We look at the different types of 5th wheel stabilizers, and compare 5th Wheel Stabilizers with Leveling Jacks, so you know exactly what the difference is. We've added a How To Use 5th Wheel Stabilizers guide and  video so you'll know exactly what to do when you get some.
If you prefer, you can skip straight down to the 5th Wheel Stabilizers Buyer's Guide by clicking the link...
Review of the Best 5th Wheel Stabilizers
Let's kick off with our Best 5th Wheel Stabilizers Review. Be sure to check each one out as we offer different types and budgets, so there should be something to suit. We recommend them all and they're not in any particular order.
Best Overall 5th Wheel Stabilizers:
 X-Chock Wheel Stabilizer – 28012
This is the best fifth wheel stabilizer we could find. It has an amazing stabilizing mechanism, as well as is quite easy to carry around. It is ten inches long at its tallest and weighs about 11.2 pounds. This makes the stabilizer effective in terms of carrying around as well as in terms of storage.

This unit works its magic by exerting pressure which opposes the force produced by the tandem tires. This way, the effect of instability is canceled due to the opposite forces making the vehicle very stable. The X-Chocks move along with the natural movement of the tires, which renders no harm to them.

WHat's more, it gets highly compact at the height of merely 1-3/8 inches. This makes it even easier to store in the RV alongside your other stuff. The anti-rust coating helps it stay shiny and strong for a long, long time. This adds even more strength to the stabilizer and its overall value. Moreover, it comes with a plated ratchet wrench, which makes its installation easier.

Bottom Line

Given its unique mechanism, we find this set of fifth wheel stabilizers o be the best unit to invest in. While you might need to level the vehicle before installation, it provides you with various benefits that most stabilizers don't.
Valterra 020106 RV Stabilizer
This is an amazing fifth wheel stabilizer with all the right features for a runner-up. This 5th wheel stabilizer by Valterra weighs only three pounds, hence, is perfect for easy carrying. To make storage even easier, you can fold it so that it takes up less space. The long solitary frame is so easy to install that you can do it within a few minutes. The installation does not even require any tools, so it is easier to install than most others.

It fits most vehicles, since its size is variable. Thus, you can easily adjust it from 14 inches to 28 inches on the ground. You can use with leveling jacks or individually.Regardless of whether you use it individually or along with any other additional tools, it will provide very firm stability to your vehicle. It is made of an aluminum body which renders it corrosion-resistant. This, then enhances its strength even more while still keeping the stabilizer lightweight.

To improve its functionality, there is a blue ratchet strap which helps you install it. This unit by Valterra has a capacity of 250 pounds, which works for most families. You can use two of these to maximize stability or to withstand more weight.

Bottom Line

To sum it all up, the Valterra 020106 Stabilizer for RV is one of the best fifth wheel stabilizer on the market. It promises easy portability and installation and works really well. The only downside is its weight bearing capacity, but that can be dealt with by using two stabilizers together.
Best 5th Wheel Stabilizer for the Money:
Husky 81079 Slide-Out Adjustable Stabilizer Jacks Pair
This 5th wheel stabilizer is designed with your camping needs in mind. It does not only provide high stability but also maximizes it by avoiding sag. The system comes in a pair of two jacks, helping you choose their positioning according to your vehicle. You can install them together or at a distance to make sure they stabilize your vehicle perfectly.

Moreover, this is resistant to wear and tear and has amazing durability. The heavy-duty steel body is not only strong and durable, but it can also bear a lot of weight. In addition to steel construction, there is a durable powder coat, too. Also, the zinc finish makes it corrosion-resistant and even stronger than other fifth wheel stabilizers.

There are hardly ever any slide-outs in this system, so the frame is quite reliable. It saves you quite a lot of the money, which you would spend on repairs otherwise. The pair of jacks needs no assembly, so you just take them out of the box and install them. Plus, the six square-inch foot pad provides it a firm base to maximize the stability. The jacks come in pairs , so you do not have two buy two of them.

Bottom Line

All in all, this is a good unit for the money. The features offered by this product are easily the best ones, considering the amount you have to spend on the stabilizer for your RV.
 LIBRA Set of 4 5000lbs RV Trailer Stabilizer Leveling Scissor Jacks
LIBRA's Set of Four 5,000 lbs RV Trailer Stabilizer Leveling Scissor Jacks provides incredible stability to your vehicle. There are four leveling jacks, which you can easily install even on soft ground spaces. The wide bow-tie base makes installation in the soft ground easier, for maximum stability. This 5th wheel stabilizer system has a crank handle in addition to the four leveling scissor jacks.

Another great feature is that it can be retracted in all dimensions. The length retracts to 26-1/2 inches while the width retracts to 7.5 inches. Together, the jacks weigh 40 pounds, which is still not bad considering their function. Each jack can bear up to 5,000 pounds of weight. This fifth wheel stabilizing system can bear up to 20,000 pounds, so there is never any worry regarding weight.

You can use a power drill to raise or lower the jacks easily with the help of  a ¾-inch magnetic hex socket. The 16-piece, self-mounting 3/8-inch screws help in its installation to increase stability. The minimum breaking strength for this fifth wheel system is amazing, making it great, even for tractors.

Bottom Line

This 5th wheel stabilizer boasts some features other stabilizers do not offer. It also comes with amazing strength and weight bearing capacity, and we're sure it will keep you firmly grounded.
Best 5th Wheel Tripod Stabilizer:
Eaz-Lift Camco 48855 5Th Wheel Stbl Tripod Jack
This 5th wheel tripod stabilizer has many attractive features, which makes it worth the money. Its purpose is to stabilize the front of your fifth wheel to ensure extra stability. The jack is primarily for fifth wheel trailers, which need some additional support for their functioning. It has a high minimum breakage strength as it bears up to 5,000 pounds of weight.

The stabilizing jack weighs 27 pounds, which may be hard to carry around. The jack has a tripod construction which makes its usage easier. The three stands are easily adjustable, as they need minimal effort on your part. The minor adjustments are made by simply adjusting the stabilizing screw.

However, for major adjustments, you have to move the pads inward or outward. The construction is quite effective as it is durable and strong. The frame consists of three steel tubes which have chrome chains in between them.
The tripod structure is easy to move around and even easier to install. The jack needs no assembly when you take it out of the shipping box, so it is quite easy to install. To improve its storage, it has a folding option, too. You can fold it to minimize the space it covers when you are keeping it in the RV.

Bottom Line

This is the best 5th wheel tripod stabilizer you can invest in, as it maximizes the functioning of the front of the fifth wheel. And will surely keep everything in place while you're away camping.
This is the best stabilizing system. It efficiently prevents the chassis' movements which can disturb you while you are camping. The system is so easy to install that you can do it yourself without any help. The user's manual walks you through the steps quite clearly, to make installation simple. The stabilizer system is also one of the best because it is compatible with most jack applications.

Also, it has permanent installation, so you just have to spend time on it once. There is no welding requirement as you can easily fix it by tightening the bolts in the right place. If there are hydraulic jacks, you need to get three extra adapter lugs to make it work.
When you lower the jacks, the stabilizers automatically telescope into place. Thus, you do not have to remove them and then re-install them later. This will surely prevent any unnecessary hassles while you are camping or traveling.

The stabilizers are so effectively placed that they retract along with the jacks. This, in turn, leaves no need for any extra adjustments.

Bottom Line

This stabilizer kit is the best system as it works well with most jacks. It does not need any extra adjustments, so it is quite suitable for traveling and camping.
Eaz-Lift 24" RV Stabilizing Scissor Jack
What Recent Buyers Report
Customers have been delighted with this jack and claim that it worked perfectly for their trailers and RVs. Many used them as a replacement for the jacks that came along with the RVs and were not disappointed with its performance. This turned out to be a pleasant surprise as it is easy to use, install, and get the job done efficiently. 
Why it Stands Out to Us
This stabilizing scissor jack stood out to us for two main reason. First, its construction quality is off the charts. It is strong and resilient, and its powder-coat makes it resistant to any corrosion or rust that's cancer for these jacks. Secondly, it shows commitment from the manufacturers. They crafted a wonderful jack that works exactly as advertised, which is all a customer wants.
Bottom Line
If you want to keep your RV in good shape and are not satisfied with the jack you have, then this will be a brilliant addition to your toolkit. It will lift your RV just the way you want it to, allowing you to change its tires or service it in any manner you want.
Fifth Wheel Tripod Stabilizer: 
Camco 57391 Olympian King Pin 5th Wheel Stabilizer
The Camco Olympian 5th Wheel Tripod Stabilizer is one of the best stabilizer tripod out there. The stabilizing tripod weighs 25 pounds, which makes it easier to carry around. The tripod structure is made with steel tubes which are interconnected with chrome chains. The concave pads with tripod structure make it easy to adjust its height. So, you can modify this stabilizer tripod according to most RVs to stabilize them.

The height variations of the kingpin are in a range of 38-½ to 50 inches, making it compatible with most fifth wheels. In order to make major height adjustments, you need to move the feet of the tripod stand inward or outward to your desired height.
However, the screws are tightened or loosened for minor adjustments as they are not very visible. The weight capacity is 5,000 pounds, making it ideal for all families. In addition, the folding of the tripod makes it easy to store as it covers less space.

Bottom Line

This is definitely one of the best 5th wheel tripod stabilizer on the market, since it is easy to adjust and store. It supports the fifth wheel well, needs no assembly, and will keep your rig in place quite firmly.
Buyer's Guide
Now let's take a closer look at fifth wheel stabilizers. Here you'll learn exactly what a 5th wheel stabilizer is and what its purpose is. We also look at what makes a good quality one stand out and features you should look for when buying a set of stabilizers for your 5th wheel.
We look at the different types of 5th wheel stabilizers, and also do a comparison overview of 5th Wheel Stabilizers and Leveling Jacks, so you know exactly what the difference is. We've added a 'How To Use' guide and video, so you should be a fifth wheel stabilizer pro by the end of the buyer's guide.
What is a 5th Wheel Stabilizer and How Does it Work?
Fifth wheel stabilizers are systems you can use to have your RV stay put all the time. When the RV vehicle is at rest, and you are trying to catch some sleep, even a jump from your kids can cause the whole RV to rock. This rocking and bouncing can cause many things to fall from their places, if they are not kept safely.
A 5th wheel stabilizer connects the RV directly to the ground, which then absorbs any shocks that might cause your RV vehicle to bounce. This way, there will be no rocking movements. So, even if your kids start playing at night or you have to run through the fifth wheel, it will remain balanced.
How to Choose a 5th Wheel Stabilizer
The right fifth wheel stabilizer is not too difficult to find if you know how to choose one. Here are some things you must consider while choosing one for your RV.
Installation
The foremost thing to consider is ease of installation. While you are out on the roads, you need everything to be just right. So, the easier it is to install, the more worthy it is of buying.
Vehicle Size
Since you need a stabilizer for RV that serves its purpose well, you need to look at its specific dimensions. The size and weight are very important because they help you buy the stabilizer to withstand the pressure your RV exerts on it. You need to consider where most of the weight is concentrated in order to have the right one.
Leveling
Since your RV needs proper leveling to avoid any imbalance or bouncy movements, you need a leveling stabilizer. Some 5th wheel stabilizers do not have built-in leveling, so you can use additional leveling jacks with them.
However, to increase your own ease, choose one with a leveling jack.
Fifth Wheel Stabilizer Jacks vs. Leveling Jacks - Comparison Overview
Are you still having some doubts about which jack you need to buy or would like to educate yourself more? Then read on as this section will prove really helpful. 
5th Wheel Stabilizer Jack
As the name suggests, a 5th wheel stabilizer jack is primarily designed to level or stabilize your vehicle and not lift it. The suspension and wheels still hold the weight of the trailer. If you jump, it will rock, but it shouldn't fall off and stay put; however, any walking or normal activity shouldn't make it wobble. 
It is basically to decrease any unwanted movement in your coach as you are using it by making sure that the ground and the frame of the coach are in proper physical connection.
5th Wheel Leveling Jack
A 5th wheel leveling jack brings your RV vehicle to an appropriately leveled position so that it is ready for camping. For this, the coach needs to be lifted from its usual driving position to a leveled position. Most RVs come with a stabilizing jack. However, these can be found in motorized RVs and have been fashioned to level the rig while the frame takes care of the load.  
Usually, RVs come with a hydraulic leveling jack, which can lift it up. They are simple enough to use, but be sure to read through the manufacturers' instructions.
Why Should You Use a 5th Wheel Stabilizer?
A fifth wheel stabilizer can be one of the best things about your travel as it provides comfort. They have so many benefits that it is hard not to see the value in getting one. Here are some of the major reasons why should you use one.
Added Stability
Who wouldn't like additional stability to their RV while out on the roads with their family? A fifth wheel stabilizer, as the name suggests, is responsible for providing maximum stability to your vehicle. These connect the vehicle directly to the surface of the earth. This, in turn, helps direct the shocks to the ground, minimizing the shaky effect of rocking.
Peaceful Vacation
While you are out on vacation, you likely stay so active that it tires you out at night. Then, you need undisturbed and peaceful sleep, but even a single jump sends the whole vehicle bouncing. This is more than enough to ruin your sleep and make things in the vehicle become unbalanced. So, a fifth wheel stabilizer helps you have a more peaceful vacation.
Types of Fifth Wheel Stabilizers
There are many types of 5thth wheel stabilizers, which help you in different circumstances. The same kind cannot be used for all RVs because there are different storage spaces, weight restrictions, and functionality principles. Here are some major types to help you decide which one to buy.
5th Wheel Tripod Stabilizers
A tripod stabilizer is quite simple and easy to install. Its installation does not require any additional tools, so it is great for traveling. It works really well for side-to-side bouncing, but it does not work for back-to-back rocking movements. Still, it is easy to install and occupies less space, making it more practical.
Steadyfast 5th Wheel Stabilizers
Steadyfast 5th wheel stabilizers are easily the best and most convenient type. They are easy to install and it can be done very quickly. They work with all kinds of RV vehicles, hence, they are quite practical. Their only downside is that they can be a little expensive sometimes.
Landing Gears
Landing gears are fixed on the sides of the vehicle, making it stick firmly. They are very powerful and can sustain a lot of weight.
Scissor Stabilizers
This kind of stabilizers is fixed in between the tires to maximize stability. However, they are time-consuming and hard to install.
Universal Stabilizers
Universal stabilizers are a great option because of their ease of installation and the ease of carrying them around.
They are amazing if you keep the weight on an adequate level.
Pros and Cons of 5th Wheel Stabilizers
Fifth wheel stabilizers are amazing for RVs, as they maximize the balance of your vehicle. Here are some pros and cons to help you understand them better.
Pros
They remove the rocking movements of RVs and maximize balance.
They are easily adjustable and you do not need permanent modifications of your vehicle.
The anti-bouncing system in fifth wheel stabilizers avoids any accidental breakages in the vehicle.
The fifth wheel stabilizers cause the ground to absorb all shocks keeping the vehicle safe.
Cons
They need to be installed every time you are making a stay during traveling.
Some jacks and stabilizers damage the slide-outs of the vehicle, causing costly repairs.
Fifth wheel stabilizers only stabilize, not level, the vehicle.
How to Use 5th Wheel Stabilizer Jacks
Now that we have covered the options you should shortlist and ultimately choose, let's move on to the next step. Not everyone is comfortable using a 5th wheel stabilizer jack for the first, and it can seem intimidating. There are a few things you should be careful about; hence, we have given a detailed set of instructions below:
Make sure to disconnect the tow from the vehicle


Ensure that your fifth wheel is in the landing gear


To level your coach, find the button at the back of the coach and push the 'extend' button until it touches the ground properly


On creating contact with the ground, keep running it for one to two seconds 
Note: Make sure not to overload or reach the maximum limit as it would be working on its highest capacity and could eventually break down or bear damage
To find your preferred leveling block, be mindful that you are not picking it off the ground, rather it is balanced between the axle and the landing gear so the design of the frames will bear the maximum weight
5. Similarly, run your front stabilizers as your back ones in step 4
6. Your coach is successfully stabilized 
To Remove the Jack:
Withdraw your front stabilizing system


Retract the back stabilizing system


Finally, remove your tongue jack
These systems are designed to stabilize your RV vehicle and not lift it. Hence, if you forget to remove this and drive, then it would put excessive load on your jack, which will break. 
Be sure to watch the video below for a visual representation and to understand all the don'ts to avoid any misuse and damage to your system. 
People Also Ask
Although we have tried to cover the topic in detail and from various angles, this section has been added to address any additional concerns you might have regarding fifth wheel stabilizers. We highly recommend you to go through this as you can learn new things from here.
What to Use Under Fifth Wheel Stabilizers?
5th Wheel Tripod stabilizers are basically used to make your fifth wheel more resistant to wobbling and movements. They are installed just underneath the overhang of a fifth wheel and help to compensate for the extra load. 
Do You Need a Fifth Wheel Stabilizer?
For any product that you want to buy, only you can be the judge of whether you need it. With that being said, the main purpose of a 5th wheel stabilizer is to make sure that your vehicle doesn't wobble when you have parked it, and there is sufficient contact between the frame of the coach and the ground. In our opinion, this is pretty important and gives you a much more comfortable and wobble-free experience.
The Best 5th Wheel Stabilizers
To sum it all up, 5th wheel stabilizers can make your travels more fun and peaceful. They absorb all shocks and prevent annoying bouncy movements to ensure a smoother vacation. With these in place, you can peacefully sleep inside your RV rather than camping out in the open.
So, keep the above-mentioned points and options in mind while looking for a fifth wheel stabilizer to make the right decision. Of course, we recommend all of the above, but there are many more on the market, so if you don't see what you're looking for, be sure to keep looking. Here's to a secure and stable camping experience!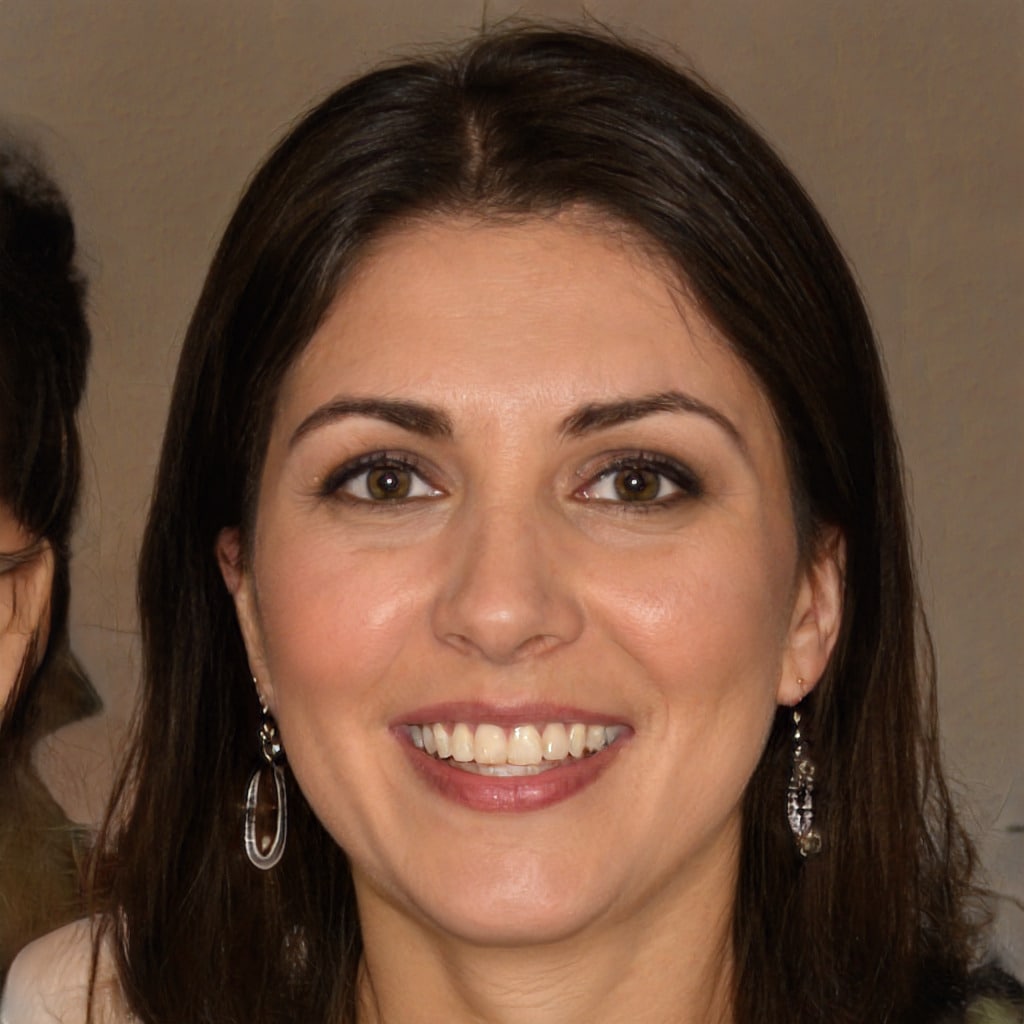 Hello, fellow wanderers! I'm Alyssia. Since 2008, my husband and I have called an RV our home, journeying through life one mile at a time. Our nomadic lifestyle has led us to over 70 countries, each with their unique tales that have shaped our own.
I share our stories and insights right here, hoping to inspire and guide you in your own adventures. Expect tips on RV living, our favorite camping spots, breathtaking hiking trails, and the joys and challenges of an ever-changing view from our window. Alongside, you'll also find practical advice on outdoorsy stuff, designed to equip you for any journey. Join us as we continue to explore the vast, beautiful world on wheels!