The Best RV Spice Racks
Looking for an RV spice rack? When space is a premium, a spice rack becomes all the more essential. But surely all spice racks are the same, I hear you say. Well, not necessarily and with space a premium in an RV means, you have to think more about the type of spice rack you should get.
Traveling in an RV is all about making the most of the limited space available. This is particularly true in the case of kitchens. We often indulge in cooking a hearty meal for the family in the tiny RV kitchen or have a BBQ grill outdoors by the lake. Whatever it is, one thing they all require is seasoning. And for seasoning, you need spices.
Without a spice rack, your spices are awkwardly hidden behind your other jars, and of course they take up other essential space. An RV spice rack sorts this out as it can utilize space that is otherwise impossible.
RV spice racks come in all shapes and sizes, so we've reviewed what we think are the best designs. There is no out-and-out best, because everyone needs a different desing to suit their needs. So, if you're wanting a new spice rack check out our reviews below.
After the review, we've added a buyer's guide where we look at RV spice racks in more detail. We offer advice on the advantages of getting one for your vehicle, and also how to choose a spice rack for your RV kitchen. There's also a comparison overview of a spice rack and a spice draw and the features each one has when it comes to your RV's kitchen.
If you prefer, you can skip straight to the RV Spice Rack Buyer's Guide by clicking the link...
Review of the Best RV Spice Racks
Now that you know what makes a good spice rack, let's look at some of the best you can get your hands on. With one of the following fitted in your RV, you will find your spices to be better organized and easier to find.
 Ultimate Hostess Spice Rack Organizer
This RV spice rack consists of 4 single tier racks that can easily be mounted anywhere you like, such as inside the cabinets, on a wall, or on a door. Being 4 separate tiers, it gives you the flexibility of deciding how many pieces you want to actually put up, as well as how much space you want between each tier. Hanging hardware for this rack is also included in the package that consists of 2 different screw sizes and adhesive hooks.

Moreover, these are made from a sturdy material and also have a chrome finish. This means that not only will these last you a long time, but they also look incredibly good. Plus, it has perfect dimensions, i.e., 2.5" in depth, 2.5" in height, and 11.5" in length to allow the spice bottle a more snug fit. With the bottles fixed in place, there is less rattling and noise when you open your cabinet or door.

Bottom Line

This is a good product that is functional and a great organizer. You can use this useful spice bottle holder to free your drawers and have more space for other items.
2 Pack – Simple Houseware Wall Mounted Spice Rack
A Simple Houseware product never disappoints, nor does this spice rack. It consists of 2 tiers that you can mount easily on your wall. Due to being separate pieces, you can choose to keep them together in one place or place them in different places.
This spice rack is a good option not only for spices but also for larger jelly jars, heavier cans, etc. This is because of its sturdy steel construction and thick perforated surface, which can withstand the extra weight and wear and tear.

The rack itself is in a classic silver color, which makes it an attractive addition to your kitchen. Another extra advantage of this is that it has a front horizontal rod that is useful in keeping the bottle for toppling over but may also be used to hang cups or other kitchen utensils. Although the mounting hardware is included, the hooks for this purpose do not come along.

Bottom Line

This is a great spice rack for RV travelers who need a smaller space to place their seasoning and herbs. It is functional and durable, making it a good product.
DecoBros 2 Pack Wall Mount Single Tier Mesh Spice Rack
This is another stylish option for those who want both quality and looks. This spice rack consists of 2 tiers, i.e., 2 separate racks that can be mounted independently of each other. This feature grants you the choice to keep them together or use them separately for different purposes.

Moreover, this product is manufactured from strong, steel-wire mesh and also has a shiny chrome finish. This means not only will this rack last long, but you can also continue using it for years and years while it looks good as new.

In terms of dimensions, it has 4.3" shelf depth and is also broad enough in breadth to hold a bottle or a jar with a diameter of about 3.4, which is fairly large. This way, you can use the spice rack for holding 5-6 thicker jars or several thinner bottles. All mounting hardware required is also included in the package.

Bottom Line

This is a good quality spice rack that you can buy for daily use in your kitchen. It is a perfect choice for RV kitchens that have little spaces.
Bellemain Spice Gripper Clip Strips for Plastic Jars – Set of 3, Holds 12 Jars
Bellemain brings spice gripper clip strips to allow efficient spice storage. These strips can easily be mounted on a wall or inside the cabinet and make for a perfect RV spice rack. This allows space to be saved and also keeps too many bottles from cluttering the cabinet. You can have them neatly organized, out of your way but with each spice right on display whenever you need them.

Each strip is about 8.75 inches, but they can be easily trimmed and tailored if you have a narrower space. Another benefit of this feature is that you can use various sizes of spice and herb bottles without having to purchase one specific kind or discarding the ones you already have. The package includes 3 strips that can hold about 12 bottles in total.

Bottom Line

This is a good way to organize your spices neatly and perfectly in the display. Having them organized this way not only grants easier access but also helps you notice if any are missing or about to be finished.
Organize it All 1812W Spice Rack
This is a traditional rack for people who like to keep it old-school. This spice rack is a 3 tier rack, which means it has ample storage capacity. You can not only store your seasoning and herbs on this but also use it for jellies, cans, oils, and other similar kitchen items.

It is made out of a sturdy steel wire that guarantees durability, while the chrome finish over the wire makes it an attractive addition to your kitchen décor. It can be mounted easily on a wall or a flat wall-like surface and even the inside of cabinets. All the mounting hardware is included in the package.

Bottom Line

To put it simply, this is a good choice to keep your spices organized and on display for easier use whenever you need it. It will utilize space otherwise would have been impossible to use, therefore, freeing up space for other essential things.
Unum Chrome Wall Mount/Cabinet Door Spice Rack (x4)
This spice rack is another innovative design, as it allows the user to hang it wherever suitable. It consists of 4 single tier racks that can be easily hung from doors, over stoves, or even a cabinet door. This feature means that it is easy to install and requires no extra skills.

With each rack being separate, you can choose to put them together or use them separately in different places. The product is handcrafted from heavy iron, which ensures its durability and strength. It comes in two different colors, i.e., classic chrome-plated iron or black powder-coated iron.

Bottom Line

This is a good-quality spice rack that has simple installation and saves plenty of space. It is efficient in its purpose and definitely worth the price.
Zicoto Gorgeous Spice Rack Organizer for Cabinet or Wall Mount
This spice rack by Zicoto is another single tier unit that consists of 4 separate pieces. You can mount these racks altogether or separately or with more space between each tier, as needed. It is made out of steel and has a shiny, chrome finish. This means that not only is this spice rack stable and durable, it also looks good and can blend in with any kind of kitchen décor.

It is very easy to mount these adjustable and hanging racks. All it requires are a few mounting hardware that is included in the package. You can use this rack to hold regular sized spice and herb bottles and have easier access to them at all times.

Bottom Line

You can use this RV spice rack to store your seasonings in an organized manner while making sure it is durable and looks good. Overall, it is a good option for a spice rack at a good cost.
Simple Houseware 30 Spice Gripper Clips Strips
If you're looking for an innovative yet effective way to store your spices, this is the product you need. This is another rack by Simple Houseware, which implies that this is the best quality unit you'll find.
This RV spice rack consists of 6 spice gripper strips. You can screw or stick these clip strips into place on a wall or inside a cabinet door easily. This way, otherwise completely useless space is utilized. This new way of organizing your bottles also looks good; to further enhance the look of this item, there are 3 black and 3 white strips so that it has a fun appearance.
Moreover, each of the strips can be altered as you wish to fit your needs. Each strip comes with 5 clips along with pre-applied 3M LSE tape. Additional screws that might be required are also included. These spice gripper clip strips are compatible with most standard round spice bottles that may have a diameter ranging from 1.5" to 1.75".
Bottom Line
Although there are a few setbacks to this product, it is worth considering thanks to its low price and usefulness. Moreover, these relatively minor cons are nothing that cannot be fixed by the user.
Ultimate Kitchen Storage Under Cabinet Spice Rack
What Recent Buyers Report
Recent buyers have been pleased with their purchase of the Ultimate Kitchen Storage Spice Rack. They love the fact that it is easy to install and provides more than usual storage space. It is very well-suited for all types of trailers and looks good when mounted.
Some customers wished for a back panel, but that isn't much of a concern due to the reasonable price and foldable design that the rack offers.
Why it Stands Out to Us
The Ultimate Kitchen Storage Cabinet Spice Rack is one of the best handmade spice racks in the market. It is handcrafted with top-quality wood and has been tested for quality assurance. It keeps all your spices lined up and accessible to you. The rack folds up conveniently, latching onto its space.
It offers two rows of storage and can hold all normal spice bottles of a height of five to six inches. It also folds up very nicely under your cabinet, freeing up your counter space.
Bottom Line
This RV spice rack is one of the bestselling products in the market. It has nice storage capacity and is designed with detail and focuses on providing you with organized and easily accessible spices.
With a spacious storage room and easy installation, you can enjoy this unit. Besides its great functionality, the spice rack looks aesthetic and fancy when fitted in your Rv.
YouCopia Original 18 Bottle Spice Organizer with Universal Drawers
This RV spice rack is another creative rack that has a unique design but the same effective function. It consists of a universal flip down drawer pull-out that makes reaching and locating your spice extremely easy. Once you pull out the drawer, all the spices are right in front of you, and you can quickly grab the one you need.

Furthermore, the package also contains 96 labels, 48 printed and 48 black, to allow you to label your bottles and enjoy further convenience. The drawer is also skid-proof, i.e., it stays firmly in place until moved. The product can also be customized through order according to your cabinet size and space.

Moreover, this spice rack can hold up to 18 full-size or 36 half-size bottles at once. It is also not only limited to round bottles but also stores square jars. This is a compact, easy-to-use product that requires no installation and can be used as it is. It is also low-maintenance, as it can be easily be cleaned with a damp cloth.

Bottom Line

This is a great spice rack that serves its purpose well while being compact and practical. Not only is it easy to use, but it also looks good to use.
Buyer's Guide
Now for the buyer's guide. Here we look at road worthy spice racks in more detail. We offer advice on the advantages of owning one, and also how to choose a spice rack for your RV. There's also a comparison overview of a spice rack and a spice draw and the features each one has when it comes to your RV's kitchen.
Surely all spice racks are the same, I hear you say. Well, not necessarily and with space a premium in an RV means, you have to think more about the type of spice rack you should get.
Perks of Having a Spice Rack on the Road
A spice rack can be of immense help when on the go. There is no denying that RV travels are full of bumps and bounces. There are also often spontaneous stops along the way where you decide to have a cookout by the lake or campfire. To make life easy in all such situations, spice racks serve a great purpose. There are also a few additional benefits of having one on the road, such as the ones mentioned below.
Neatness
A spice rack can really help make your kitchen look neat and tidy. Instead of shoving the bottles into a cabinet or having them clutter about on the counter, you can have them neatly organized and stored away on a spice rack.
Better Use of Space
They are a great way to make use of underutilized spaces such as behind a cabinet door, etc. Having your seasonings stacked up on one another allows you to have more space for other cooking tools and accessories, such as silverware, kitchen utensils, and your dishes.
Easier Access
With your spices scattered about the cabinet or counter, we often find ourselves rummaging through the many bottles to find the one that we actually need. Impatience soon gets the best of us, and we give up, turning to the trusty salt and pepper to season everything. This soon becomes a habit, and we end up eating bland, tasteless food.
However, with a spice rack, you can easily find the exact one you need, right when you need it. Not only this, but you will also always know what spices you have on hand and which ones you have to head out and buy.
Frequent Usage
As mentioned earlier, a messy spice cabinet makes you lessen or quit the use of seasoning altogether. When you have all your spice on display in a spice rack right in front of you, it will encourage you to use them in meals more often for enhanced taste and aroma.
How to Choose a Spice Rack For Your RV or Travel Trailer
Every item in the world is available on the market today in a thousand different designs. So are spice racks! There are many different sizes and style that you can find, but it is necessary that you buy one that is good in its function and provides value for your money. Therefore, to help you make a sound decision, listed down below are a few essential features.
Assembly and Construction
Spice racks are manufactured in a variety of different materials, including steel wire, Birchwood, hardwood, glass, epoxy-coated steel, nickel finish, and many others. Therefore, it is good to decide beforehand what kind you actually want.
Secondly, the assembly of the product is also something you need to be mindful of. It should be strong and sturdy, be easy to put together, and stay fixed in its place.
Design/Quality
Spice racks come in many different designs. You may have the option to choose from sliding, wall-mounted, or simple, free-standing racks. You can also pick one from a revolving design, a magnetic spice bottle rack, or a classic criss-cross design.
You need to decide where you want to place your spice rack. Is it on the kitchen countertop or inside a cabinet? Only you know how much space you have and what kind would work best for you.
And, you can also choose a rack that blends in well with your kitchen. If you have a modern kitchen, a black steel unit will look good, while a wooden or stainless steel rack would look good in a rather rustic-looking kitchen.
In addition, while we're talking about the design, it is also important to consider its quality level. A good, high-quality spice rack has a nice, classy finish to it. It is also safe and does not wear down over time. It should also have glass bottles instead of plastic ones because plastic is known to release potentially harmful toxic substances into your food.
Capacity
This again is a personal choice. A professional cook who owns a large collection of seasonings would require a spice rack that could hold each and every bottle, whereas a home cook with a fairly modest collection could use a rack that could hold about 10-20 bottles. The greater the use of spices you have, the larger the rack you need.
The layout should also be considered. Some spice racks come with labeled jars for easy recognition while others show multiple spices simultaneously to make it easier to see, being convenient.
Pre-Filled Spice Rack
Most spice racks come prefilled with bottles. This is a great option for newbies to get themselves accustomed to using spices. However, such stocked racks only allow tailor-made bottles to fit into the rack. This means if you already own some jars, you may need to discard them. To ensure the flexibility of using your own bottles, you need to look for a rack that has ample space and depth.
Are All RV Spice Racks The Same?
Traveling and living in an RV is all about making use of the limited space available to you. This issue is particularly real about spaces such as the kitchen and your sitting area. You don't want it to be overcrowded and messy.
What makes the kitchen look most messy is the spice bottles piled up on the counter or under the cabinet. It also makes it very difficult for you to use those spices.
That's why getting yourself a good-sized spice rack is a must. Here are some types you can opt for based on your preferences and space needs.
Assembly and Construction
Spice racks are made with a variety of different materials varying from wood, steel wire, etc. When getting yourself a spice rack, make sure that the one you're investing in suits your RV's interior and requires less construction and assembly time, all the while being solid and sturdy.
Design Quality
With so many different types of racks out there, choosing the best one can be difficult. You have hanging racks, mounted racks, magnetic racks, cross racks, etc.
Make sure you keep in mind the size of your kitchen and where you want the rack to be before deciding on the style. Once you are certain of the position, get yourself the rack you think would fulfill your needs.
Capacity
All racks offer different storage capacities. Some allow you to have four bottles; others can have up to 12 and so on. When looking for a rack, make sure you have the storage capacity in mind. Also, ensure that the one you are investing in is good enough for all the products you want to store.
What Size of Spice Rack Do I Need in My RV?
Everyone decorates and organizes their RVs as per their desires and taste. Having a standard size rack that suits your RV's specifications can be quite troubling, but here are some ways to help you decide the size of your spice rack.
Storage Needs
Always look at the amount of storage capacity you need for your spices. If you have just a handful of bottles, you can opt for a door spice rack that provides less bottle space. However, if you have a larger variety and number of jars, then you need to look for the one that can accommodate that many all together.
Kitchen Area
The design and interior of your kitchen matter significantly. If you have free wall space, you can opt for a wall-mounted rack mounted on that space. Similarly, if you have less space, you might want to get yourself hanging racks that can fit your kitchen.
Comfort and Accessibility
You want an RV spice rack that is comfortable to use and easy to manage. You must always consider that having a big or a small rack will require management, and depending on the factors mentioned above, you can choose the rack you think will be easy for you to use and manage.
Spice Drawer vs. Spice Rack in an RV - Comparison Overview
RV storage space optimization is always a priority. You want your RV to be organized due to the limited space compared to a full-size kitchen. Having a kitchen spice rack helps cut down on storage space and allows you to stay organized, and so does a spice drawer.
But they have their differences as well. Read on below to find out the similarities and differences between the two.
Similarities
Both the spice drawer and spice rack have some things in common. These include the following:
Easy to Manage
They make it easy to manage your kitchen and ensure that you know where the spices are kept. Since these racks and drawers have good capacity and are convenient, they can accommodate plenty of spices and herbs, making them easy to manage.
Helps in Storing
These spice racks and drawers help in storing spices in a particular place. They make things easily accessible to you and keep your kitchen neat and clean.
Differences
The main difference between these two drawers and racks is as following:
Drawers Help in Finding Spices Easily
With racks, you will have to move the front jars to view the spices at the back, whereas drawers make the spices more accessible.
Conclusion
Spice racks are a great addition to an RV kitchen because they make access to the spice bottles much easier, not to mention storage of the bottles while saving more space for other articles.
Although there are many choices and designs available today, it all depends on you, your style, and your needs as to what kind of rack is suitable for you. 
However, you can also use the options mentioned above to help you make a pick. These options are cost-effective, space-saving, innovative, and among the best ones that you can find.
People Also Ask
Since space is limited in an RV, it is imperative to be completely sure of the unit you choose. To help you with that, here are answers to questions people usually have regarding spice racks.
What is a Spice Rack?
A spice rack is a shelf that helps you store your spices and seasonings in an organized manner.
What Spices Come in a Spice Rack?
Spice racks usually contain the most basic yet essential spices such as black pepper, cayenne pepper, chili powder, cinnamon, cumin ground, curry powder, ginger ground, nutmeg, kosher salt, dried oregano, crushed red pepper, and sea salt. It can also contain those spices that you frequently use for cooking.
How Long Are Spices Good For?
Whole spices tend to stay good for 4 years while ground spices last for about 2-3 years. Meanwhile, dried herbs stay fresh for only 1 to 2 years, provided all these spices are kept tightly closed and away from heat and direct sunlight.
How to Organize Your Spice Rack
The easiest way to organize your rack is to label your bottles. Once the label is on where you can see them, place similar spices together. It may also help to put the ones you use the most in the most accessible rack.
How to Mount a Spice Rack in Your Travel Trailer or RV
Begin with driving 2 screws into the wall or cabinet door of your RV and stopping just before the screws flush into the anchors. Use this leftover space for fitting the mounting hardware. Next, hang the spice rack by making sure you align the mounting hardware with the heads of the screws.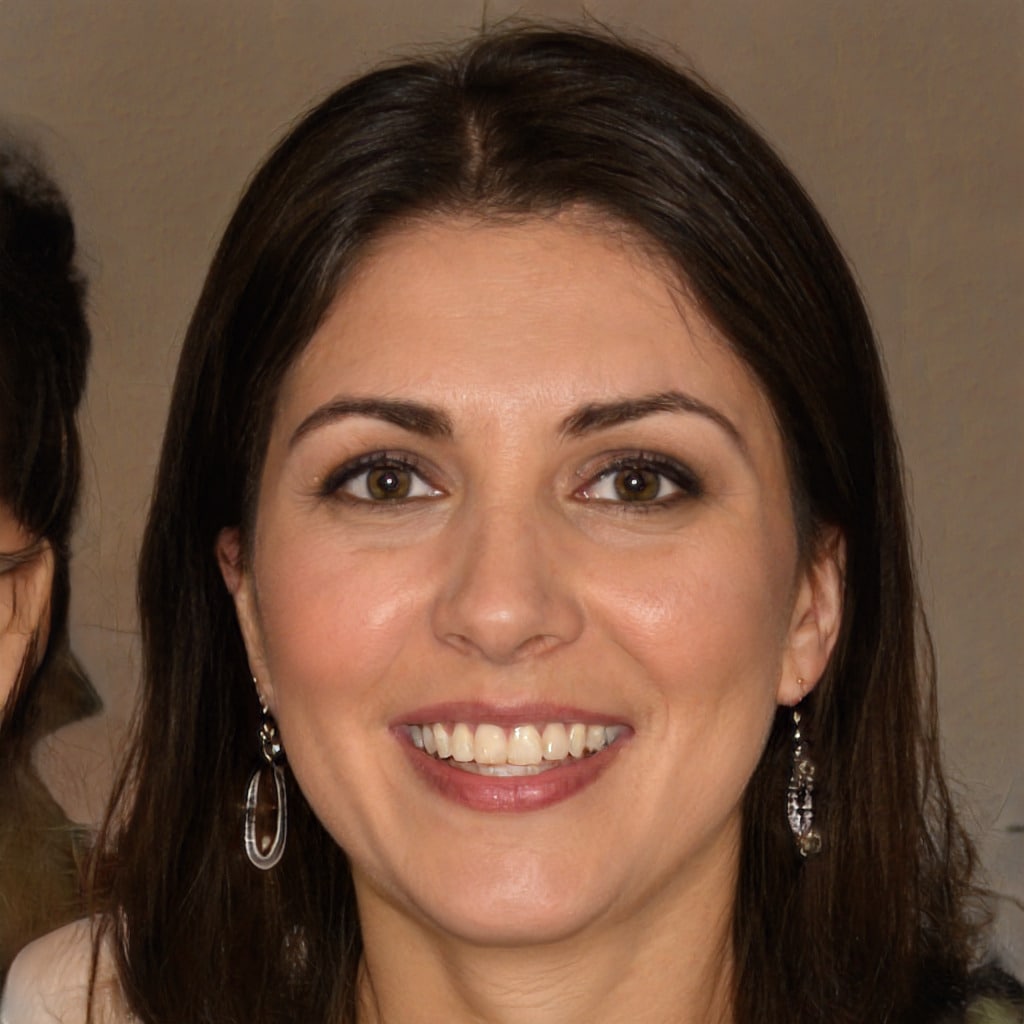 Hello, fellow wanderers! I'm Alyssia. Since 2008, my husband and I have called an RV our home, journeying through life one mile at a time. Our nomadic lifestyle has led us to over 70 countries, each with their unique tales that have shaped our own.
I share our stories and insights right here, hoping to inspire and guide you in your own adventures. Expect tips on RV living, our favorite camping spots, breathtaking hiking trails, and the joys and challenges of an ever-changing view from our window. Alongside, you'll also find practical advice on outdoorsy stuff, designed to equip you for any journey. Join us as we continue to explore the vast, beautiful world on wheels!