Looking for 5th wheel camper floor plans? This article covers different designs that suits different set ups, and will give you the best ideas when setting up your 5th wheel trailer.
Camping is a great way to spend your vacations with your family, and if you're looking for comfort and stability in an RV, then look no further than fifth wheels. They're quite luxurious and spacious and provide the best maneuvering.
One of the most daunting tasks when buying a 5th wheel camper is to find the right floor plan for you. Choosing one that is perfect for your family's requirement is essential in ensuring their comfort and happiness.
Getting the right fifth wheel camper floor plans is exciting, but also a little overwhelming, as they come in numerous different layouts. In this article, we've listed a few options that are very popular among RVers to help you find the one that is suitable for your requirements and personality.
5th Wheel Camper Floor Plans
No.1 - Functional 5th Wheel Floor Plans Are Ideal
This 5th wheel camper floor plan is perfect when you're looking for true comfort and luxury. It has many modern conveniences that are sure to make your vacation pleasant and enjoyable.
The spacious living area is perfect for relaxing after sight-seeing, biking, hiking, or shopping in the town. You can chill out on the comfortable sofa in front of the TV and enjoy your favorite show or movie after spending the day outdoors. The fireplace adds a cozy touch and is a welcome addition for those winter months. Also, the living area is spacious enough to allow you to invite your friends over.
The kitchen island makes it very easy for the chef in the family to make something special for the family without any hassle. The kitchen is equipped with a refrigerator while the overhead compartment makes it easier to store all your pots and pans. The free-standing dinette option is a modern touch which provides space without compromising on style. 
There are two steps which lead to the bedroom area, making your fifth wheel look more spacious. The comfortable queen bed with shelves on both sides provides ample space to keep your personal items. If you're fancying a lazy day, there's another TV in the bedroom so that you do not miss your favorite show. The wardrobe can easily hold all your clothes while the washer/dryer will easily take care of all your laundry.   
If you want to take a relaxing shower after a day spent outdoors, there is a full bathroom with a seat. This floor plan has enough overhead compartments and closet space, which allows you to store your winter clothes easily. Over all, we think this is a perfect fifth wheel camper floor plan that will suit just about any set up.
5th Wheel Camper Floor Plan No.2 - Sleek and Modern
While all our 5th wheel camper floor plans are sleek and modern, this one is especially so. It's been designed to provide maximum space and comfort so that you can enjoy your vacation with your family without any trouble.
The rear living area is centered around the entertainment center, making the ideal place to watch the game with your family. The comfortable theater sofa and the spacious trifold sofa ensure that everyone can have their favorite spot to watch a movie together while enjoying the warmth and coziness of the fireplace.
The kitchen has all the modern amenities such as a stove, microwave oven, a pantry to store all your favorite foods and snacks, and an option of a 12 cubic foot fridge. The kitchen island makes it easy to keep the snacks coming during the game while the overhead compartments provide ample storage space.
The bunk beds are perfect for your children while the master bedroom has a queen-sized bed. The walk-in closet and shelves make it easy to organize your clothes while the bathroom is equipped with a shower and convenient linen closet. The outside kitchen is perfect for enjoying a barbecue with your family, and with a 20-inch awning you'll have no issues grilling your favorite steaks.     
In this 5th wheel floor plan, you also have the option to have a free-standing table and chair option instead of the dinette. Also, you can have party sofa recliners and tables instead of theater sofas in the living room, thus keeping the tailgate party going.
Fifth Wheel Camper Floor Plan No.3 - Family Friendly Design
If you need extra space to ensure that everybody in your large family is comfortable, then this family friendly 5th wheel floor plan is for you.
The spacious kitchen and living area is perfect for families who love to gather around for a good dinner. The huge, open-concept kitchen with a pantry. Also, the kitchen is equipped with a stove, a refrigerator, and a sink making cooking easy and enjoyable. 
This floor plan offers separate sleeping areas for both the children and parents. The spacious children's room has slide out bunk beds and an attached half bath. So, the kids don't need to wake their parents up if a trip to the bathroom is needed during the night.
The main bathroom is between the master bedroom and the living area, ensuring a little peace and quiet for you. The master bedroom has a comfortable king-size bed for a good night's sleep while the dresser and TV brings home even closer while you're out on the road.
This 5th wheel camper floor plan has enough closets and overhead compartments to store all your things, and there's also a washer/dryer option. Any family who loves to go on vacations together will be highly satisfied with this floor plan.
5th Wheel Floor Plans No.4 - A One of a Kind Design
This unique 5th wheel floor plan has two entryways. One opens directly into the bathroom which is ideal for rainy days as you'll be able to access it without traipsing through your RV, ensuring you keep it nice and clean. The second entryway opens into the spacious kitchen and the living room.
The kitchen island makes food preparation very easy, while the two bar stools allow the kids to have breakfast in a cozy and social setting. The overhead compartments above the stove and the kitchen island are spacious enough to store all your kitchen supplies easily.
The huge, open floor plan is also perfect for families. It features a master bedroom in the front for the parents while the rear bedroom with bunk beds is perfect for the kids. A sofa or a hide a bed in place of the bunk bed is also an optional upgrade in this floor plan.
You will definitely find the king-size bed in the master bedroom more comfortable while the huge wardrobe provides you with enough space to keep all your clothes neatly. There's also an option to replace the king-size bed with a queen-sized bed. 
With two entryways, huge U-shaped dinette, two full bathrooms, and a spacious living area, it's hard to find a more family-friendly fifth wheel camper floor plan.  
No.5. - Prefer Vintage? This 5th Wheel Floor Plan is For You
This 5th wheel floor plan is vintage in style but has all the modern amenities such as linoleum floor, residential-style kitchen, microwave oven, refrigerator, and much more to give you the feel of a home.
There are two entryways – one opens into the master bedroom while the other opens into the living area. The master bedroom has a custom king-sized bed where you can sleep comfortably after a day spent trekking or hiking. The attached full bath has a radius shower where you can take a refreshing shower and feel all the grime and tiredness of a day spent outdoors washing away.  
The spacious kitchen has a three-burner stove, a pantry, and enough overhead compartments to make it easier for you to stock enough food before embarking on your adventure. The trifold sofa and swivel chairs provide enough seating making it perfect for entertaining family and friends.
The awning provides a shaded area for outdoor activities, just park your folding chairs under it, relax, and watch the sunset with beer in hand. You can also have a picnic-style lunch under it on bright sunny days so that your kids can enjoy the sunshine and you can all enjoy the great outdoors together.
With this 5th wheel floor plan, you also have the option to add an exterior kitchen equipped with a sink and electric refrigerator. Another optional feature is the grill, which is a useful addition if you want to have friends over and enjoy a cookout. 
5th Wheel Camper Floor Plans - Planned To Your Liking
Fifth wheel campers are a great option whether you want to go on a weekend camping trip or practice full-time living on the road. They're spacious, luxurious, easy to tow, and perfect for couples as well as families. They are also very suitable for family vacations and are commonly priced between $19,000 and $47,000.
Are you looking for luxury camping with full hookups or want the more rustic experience of dry camping? Do you want a fifth wheel for short vacations, weekend getaways, or cross-country adventures? There are several 5th wheel floor plans available, and it can be overwhelming to choose the right one, but just think about your needs before you opt for any certain plan.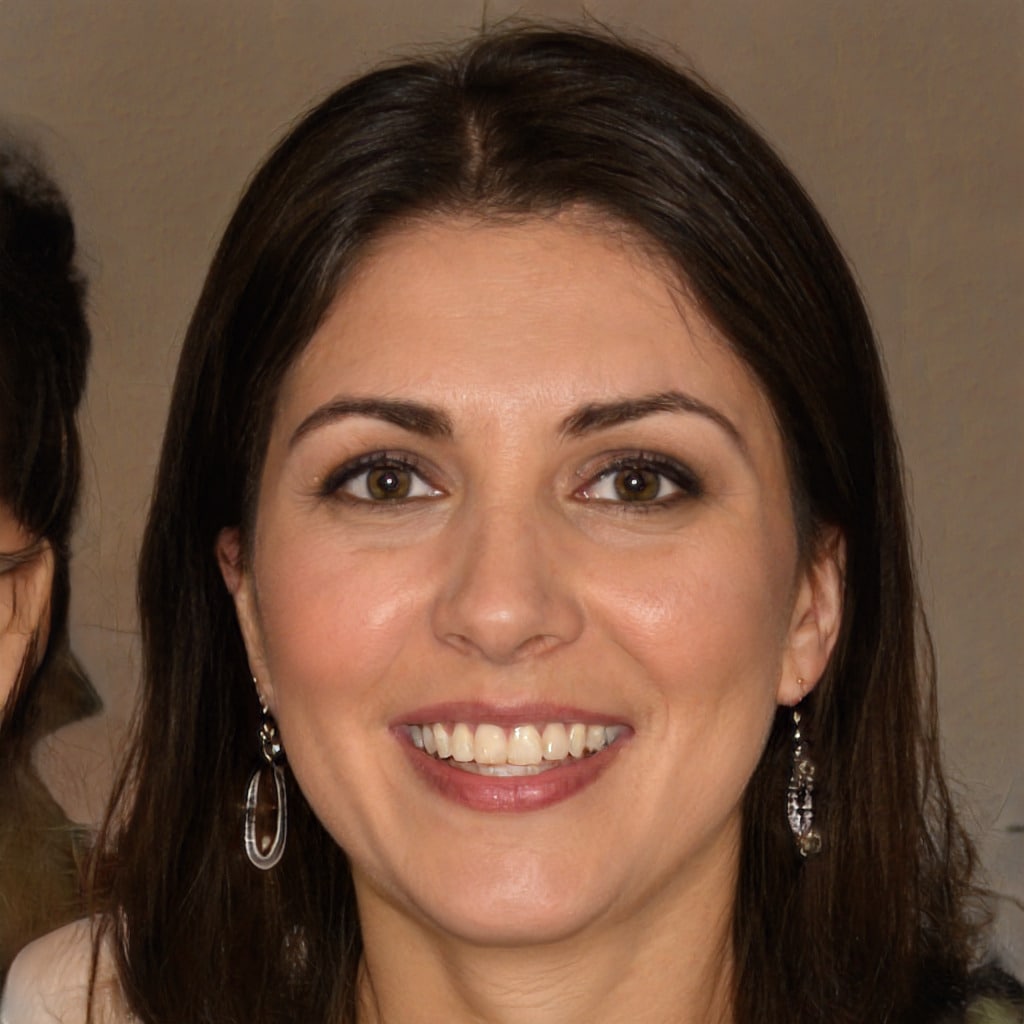 Hello, fellow wanderers! I'm Alyssia. Since 2008, my husband and I have called an RV our home, journeying through life one mile at a time. Our nomadic lifestyle has led us to over 70 countries, each with their unique tales that have shaped our own.
I share our stories and insights right here, hoping to inspire and guide you in your own adventures. Expect tips on RV living, our favorite camping spots, breathtaking hiking trails, and the joys and challenges of an ever-changing view from our window. Alongside, you'll also find practical advice on outdoorsy stuff, designed to equip you for any journey. Join us as we continue to explore the vast, beautiful world on wheels!