Before putting your RV away for the winter, you'll need to get it ready to withstand the cold. An RV winterizing kit makes this easy so you can be safe in the knowledge that as soon as the sun rises in early spring, your RV will be good to go.
An RV winterizing kit will give you peace of mind during the winter months, and it will save you time preparing your rig for the bitter cold months.
Some RVs have an inbuilt winterizing kit, but if yours doesn't and you live in a cold climate part of the year, you really need to winterize your RV.
These kits are easily installed on the side of the RV's water pump, and it will turn the valves used for adding antifreeze into the system on and off. Components of an RV Winterizing Kit differ from kit to kit, but essentially they all ensure nothing freezes and breaks during the winter months.
First up, we have reviewed all the best wintering kits for RV life, and go into detail why we recommend each one. 
After the review, we offer a Buyer's Guide in which we explain what to look for in a kit, and the qualities that make certain kits stand out from others. We've also added a step-by-step guide on how to winterize your RV. 
And of course, if you have any unanswered questions, we've also added any FAQs regarding RV winterizing kits.
If you prefer, you can jump straight to the RV Winterizing Kits Buyer's Guide by clicking the link...
Review of the Best RV Winterizing Kits
With the basics of RV winterizing kits looked at and out of the way, we can now finally get to show you what we believe are the best 7 winterizing kits for RVs. 
Best Overall RV Winterizing Kit:
VIAIR RV Winterizing Kit
If you're looking for the absolute best winterizing kit for your RV, this is it. It's the best pick and it trumps all others, in nearly all aspects, providing you with nothing less than the best for your recreational vehicle.

This RV winterizing kit by VIAIR features four pieces that works with Viair 400P-RV and 450P-RV models to provide the best of winterizing. The kit includes a 1/4" quick connect coupler (M, NPT), a 1/4" quick connect stud (M, NPT), a blowout plug with a regulator. And the best of all it comes with a 220 PSI gauge to help you monitor the pressure. All these pieces will fit right into your RV, optimally winterizing it to ensure your vehicle outlasts the elements.

All the included parts of the kit are of high quality material, justifying the price tag that it comes with. Pair this kit with a compressor and you'll have everything you need to prepare your vehicle.

Bottom Line

You can go through a number of winterizing kits, but you'll come back to this one, realizing this kit really offers it all. There are cheaper kits, but of course they're inferior. This RV winterizing kit gives you complete control of the process thanks to its pressure gauge and regulator. If you can find the right compressor to work with it, you'll find your RV ready for the winter.
Runner-Up:
 Valterra Lead-Free Pump Converter Kit
This pump converter kit works efficiently and prepares your RV nicely for the freezing winters. It  ensures that once the winter has passed, your vehicle is still functioning and free from damage.

The Valterra Winterization Kit comes with two parts, including a hose, along with a tool for attachment and a ½" conversion connector. The parts fit together with ease and allow for an easy installation. The best part about this is that it connects inside the RV right next to the pump and can be left installed. Not having to remove and attach the kit with the RV constantly can prove to be a great convenience.

Another bonus is that it's absolutely lead-free. The harmful effects of lead on the body is no secret and there are very few products that cater to our needs of bio-safety. But this happens to be one of them, providing our RVs with a treatment that won't end up harming us.

Bottom Line

The leak from the plastic tool can be avoided by careful usage and also by leaving the kit installed, which is what we love about this kit. It will save you time from the repeated process of installation as well as by providing easy functioning, which is what made it our runner up.
Best RV Winterizing Kit for The Money:
Camco Winterizing Kit
If you're looking to save your money from all the extra things people spend on fancy winterizing kits, you can end your search here. This RV winterizing kit by Camco will not only help you save extra bucks, but it will also provide the excellent option for your RV.

Camco has produced a winterizing kit that features four components: a brass valve for connection, a siphon hose, Teflon tape for aided connection, and a pump adapter. The installation of all of these components is considerably easy and the entire kit can be left installed.

The Camco winterizing kit not only installs easily but also allows the entire process to be considerably easy. Since the process is extremely easy and involves no hassle, it can be completed in no time. The kit also complies with various standards that require the products to include low levels of lead for the purpose of bio-safety.

Bottom Line

This RV winterizing kit by Camco is designed to provide you with the best within your budget. The kit provides all the necessary parts and easy functioning for a convenient winterizing process, and you'll save a few bucks. Is there anything more we can really ask for?
Camco RV Winter Readiness Kit
Two RV winterizing kits by Camco in a row? That's right, but it just goes to say how good the brand really is. This kit is a combination of all the items you'd need to winterize your RV. From the devices for blowing out to the antifreeze, this kit will serve to be the single stop for all your requirements.

This Camco winterizing kit comes in a bucket including six components that'll be all you need for your RV in the winter season. This winter readiness bucket includes a premium frost 2000 antifreeze concentrate, a hand pump kit, a blow-out plug, an odor eliminating bag, a mini dehumidifier, and a fridge door stay. All of this comes along with a step-by-step guide that will help you properly winterize your vehicle the right way.

The best part about this kit is that it will help with not only blowing out the pipes but also with the antifreeze method of winterizing. And if you've never done this before, no worries as all the included products are extremely easy to use, making the process a breeze to carry out.

Bottom Line

If you wish to solve all your problems with one purchase, consider this RV winterizing kit. Camco ensures you get absolutely everything  you need for a complete winterizing of your RV, and it's fool proof to use.
Norcold Cold Weather Kit for Refrigerators
Norcold presents this winter kit for all the RVs out there to optimize the functioning of your RV's fridge for the winter. This is important for anyone thta uses their RV during the winter as some RV refrigerators stop working when the temperature drops.

This set is designed to attach to your fridge and ensures it functions optimally even when the temperatures are lower than those that are required. So you can lay down your worries about your refrigerator giving up on you in winters. It comes with a thermostat that triggers it when the temperature gets below freezing.

Bottom Line

Blowing out and antifreeze may work for your pipes and lining in the winters, but your refrigerator needs some special attention too. And that's exactly what this kit by Norcold offers. Ambient temperature or not, your fridge will function just perfectly!
Vibrant Yard Co. Winterize Quick-Connect Plug
Here's another solution to your winter issues with your RV. Vibrant Yard Co. presents its users with this quick connect plug designed to winterize all the water pipes in your recreational vehicle.
With this product, you can forget your worries about frozen lines, once and for all. The quick connect plug has four basic parts that make it fully functional. These parts include a standard air compressor quick connect, a shut-off valve, a flexible hose, and a female hose connector. These parts are joined by removable ¼" NPT joints that ensure no leaks in the entire quick connect plug system.

All the individual parts of this RV winterizing kit are designed to provide the best of functioning. The air compressor connect is a good, commonly used quality, which instills trust within the product. The shut-off valve allows you to keep the device installed. What's more, the flexible hose of the unit ensures it easily reaches all the tight spaces which other hoses can't get to.

Bottom Line

If you're looking for a winterizing kit for your RV to help you blow out the lines before the winter arrives, then consider this. It will work simply, yet efficiently at winterizing your RV, saving you from a possible problems you wouldn't want.
Winterize RV Quick Connect Plug
This quick-connect plug might be the quickest solution you can find to your RV's winter problems. Connect to an air compressor and allow the blow out winterizing to happen on its own. Can it get any easier than this?

This is nothing more than a quick blow out connector that may be a single piece, but it works as efficiently as any other item when it comes to preparing your RV for the harsh winter.

To use this quick-connect plug, attach it to the air compressor to your RV's outlet and allow all your pipes be cleared of water. This will ensure that when the temperature drops too low, you won't have to worry about your water lines freezing over.

Bottom Line

If easy, quick, cheap, and efficient winterizing is what you want for your RV, this device could be the perfect solution. All you need is to connect and let the compressor do its job. The job is simple and safe to do.
Buyer's Guide
You've read the reviews and now you've made it to our RV Winterizing Kit Buyer's Guide. Here'a you learn about kits and winterizing an RV, such as when is the best time to do it.
With the winterizing kits we look into the components of what makes the best ones, and how you should use them. We also include a step-by-step guide on how to winterize your RV. And of course, we've added an FAQ section to end the article, so you should be well equipped on all things winterizing kits by the end of the article.
When to Winterize Your RV
Winterizing an RV obviously needs to be done in winter. But that doesn't mean with a single drop in the temperature, you should pack your RV for the winter and call it a season. RVs can function normally without any damage to a certain degree of temperature, but if you feel the temperature in your area might drop to below freezing, then winterizing your RV is probably a good idea.
If you delay winterizing for a considerable amount of time, then you may face a number of issues such as frozen water in the pipelines and compromised functionality. To avoid these issues, it is better to winterize your RV when the time is right.
What Are The Components of an RV Winterizing Kit?
The components of an RV winterizing kit may vary from kit to kit, but there are some basic components you'll find in most kits.
Blow Out Plug
A blow out plug is the basic device required for winterizing an RV, and you'll find one of these in every kit. This device uses an air compressor and a blowout method to completely clear out the water lines, preventing water from freezing in there.
Regulator
A regulator is another important component likely to be present in any good RV winterizing kit. The regulator, as the name implies, allows you to regulate the pressure the blowout plug uses.
Pressure Gauge
A pressure gauge is not necessary for the winterizing process, but it helps to a great extent. A pressure gauge will be found only in the very best kits, and will help you closely monitor the pressure being used.
How To Choose A Winterizing Kit For Your RV
Choosing a kit may seem as easy as picking one with the best reviews, but that's not all. There are a few more aspects you need to be careful about. Here's a list of things you need to look at before you choose an RV winterizing kit.
Cost
It's important to evaluate whether the kit you are considering is good value for money. It's an important step in buying almost any product, so you don't spend more money than is really needed. Also, in many cases, you get what you pay for and if something's really cheap, it's usually for a good (or bad) reason.
Components
Before you go ahead and purchase a winterizing kit for your RV, ensure it has all the components you need to winterize your rig. As mentioned earlier, different kits come with different components, and not all kits will have the parts you need. So, make sure the kit you're choosing has all the components you need.
Compatibility
Some RVs come with specific requirements that need to be met and there are entirely different sets of kits for these vehicles. So before you buy an RV winterizing kit, make sure it's compatible with your vehicle.
How To Winterize an RV
Winterizing an RV isn't a very straightforward job, but a rather tricky one, and one that involves a couple of steps. If you've never done it before, or need a refreshing reminder to ensure  you haven't forgotten anything, here's a guide on how to winterize your RV the right way.
1. Drain The Tanks
When the harsh winter comes, there's a chance the water in your tanks would freeze, which would cause damage to the structure. So before you move ahead, empty the tanks. Use a hose to drain them. This would include the holding tank, the fresh water tank, and even the water heater.
2. Blow Out The Lines
Use air pressure to blow out the water from the lines. During this step, make sure the applied pressure doesn't exceed 40-50 psi, as that may damage the lines and cause leakage. Remember to blow out the water from all the systems of the RV where water is being used, from the water heater to the shower.
3. Antifreeze Treatment
Connect your inlet to antifreeze and allow that to flow through the lines. Make sure you've turned on the water pump and your taps are running to ensure the entire lines are treated with the antifreeze. Pour some antifreeze down the drains too, just to be on the safe side.
4. Leave The Taps Open
Once you've blown out the lines and treated them with antifreeze, make sure you leave all the taps open. This is to ensure that in case some water does freeze, the expansion in pipes doesn't cause them to burst.
In case you still have some questions and confusion about the whole winterizing process, be sure to take a look at the video below, for a better understanding.
Video: How to Winterize an RV
People Also Ask - RV Winterizing Kit FAQs
Winterizing an RV isn't a simple job and may raise a number of questions. We hope this article cleared up most things for you, but of course there are always unanswered questions. See below for all the FAQs regarding RV winterizing kits.
! Here are a few questions people frequently ask while winterizing their RVs.
What is a Winterized RV?
A winterized RV is an RV where all the household plumbing is prepared for freezing temperatures. Since the freezing of water in the lines and tanks can cause leakage and damage to the structure, the water is removed and the tank is treated with antifreeze to avoid the damage entirely.
How Can I Live in An RV in the Winter?
Living in an RV in winter can be very comfortable, but it will require a few extra arrangements to keep it fully functional. You can insulate the windows, use small space heaters and electric blankets, keep a propane tank, and use an RV furnace. All these help you, not only to increase the temperature to keep yourself warm but also keep your vehicle fully functional. 
Can I Use My RV Toilet in the Winter?
If you need to use your RV's toilet once you've winterized your vehicle, don't be worried. You only need to pour some water down the drain and flush it out. Once that's done, don't forget to add some antifreeze to your toilet in case there's any water left, so it won't freeze.
How to Winterize RV Water System?
The water systems in RVs need to be completely drained and treated with antifreeze in order to be properly winterized. This would include draining all available tanks of the vehicle and blowing out any water. Once done with the water clearance, the pipes need to be treated with antifreeze and some antifreeze should be poured down the drain as well. For further clarity, you may refer to the video linked above.
How Many Gallons of Antifreeze Are Needed to Winterize an RV?
The amount of antifreeze you use to winterize your RV really just depends on the size of your vehicle and how efficiently you use the antifreeze. You could pour gallons just to be on the safe side, or use the product efficiently. That said, if you own a standard sized RV, a minimum of about two to three gallons of antifreeze is optimal, but it would be better if you use up to four gallons just to make sure all is covered.
RV Winterizing Kits - Prepare for the Worst
RV winterizing kits differ from one to the other, but it's essential to winterize your pipes, as they could freeze over and damage if left.
A winterizing kit for RV is perfect for this and the job sounds more than it is. And with a little know how (and the video above), anyone can do it.
From what to look for in an RV winterizing kit to how to completely winterize your RV, this article has told you all. Make sure  you pick the right kit for your RV and follow all steps to winterize your RV. With all of that done, your vehicle is all ready for the winter. No more worrying about freezing water in the lines or any such hassle.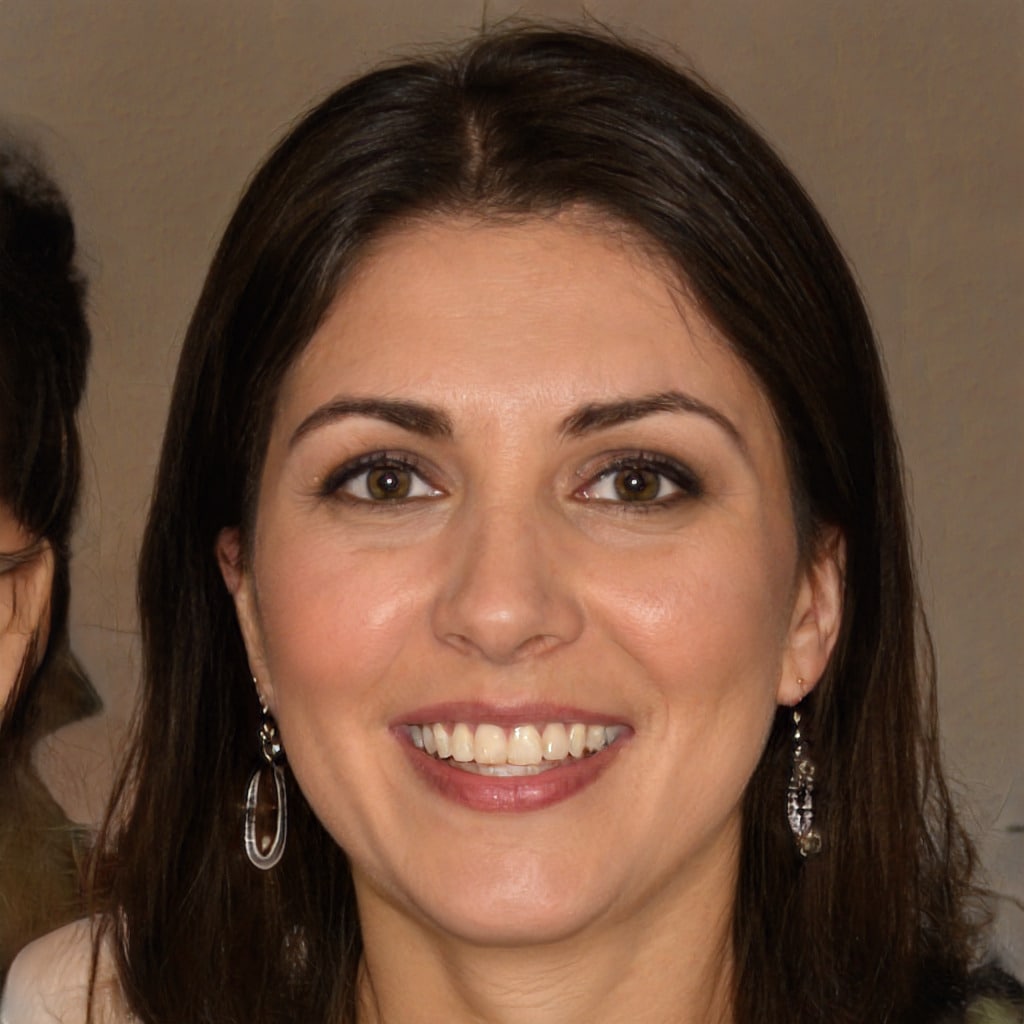 Hello, fellow wanderers! I'm Alyssia. Since 2008, my husband and I have called an RV our home, journeying through life one mile at a time. Our nomadic lifestyle has led us to over 70 countries, each with their unique tales that have shaped our own.
I share our stories and insights right here, hoping to inspire and guide you in your own adventures. Expect tips on RV living, our favorite camping spots, breathtaking hiking trails, and the joys and challenges of an ever-changing view from our window. Alongside, you'll also find practical advice on outdoorsy stuff, designed to equip you for any journey. Join us as we continue to explore the vast, beautiful world on wheels!