The Best Portable Dog Fences
A portable dog fence for camping is an essential piece of equipment for any dog owner who enjoys hitting the road regularly.
As much as we like the warmth of the sun while out camping, so do our dogs. But sometimes, you might get worried about your dog wandering away too far. To keep an eye out, you need a portable camping dog fence.
After all, our dogs deserve fresh air and sunshine, while we also need that peace of mind sometimes when we have to make sure it doesn't wander off.
So, we've compiled a review of some of the best portable dog fences for your outdoor adventures. We've taken all considerations such as material, size, quality, and safety into mind, so check out each one before deciding.
After the review we look at portable dog fences in greater detail and offer advice on the things you should look for when shopping for one. We also look at the different sizes, prices, and offer advice on maintaining safety with your dog fence.
The buyer's guide will help you find the right type of dog fence for your road trips and ensure that all the family enjoy the great outdoors. There's also a guide for what different accessories that you should look for, and all the different considerations to think about.
There's also an FAQ section covering everything portable dog fences, so you'll be well equipped afterwards to look after your best friend on your camping trips going forward.
If you prefer, you can jump straight to the Portable Dog Fence Buyer's Guide by clicking the link...
Review of the Best Portable Dog Fences for Camping
You don't want your dog wandering off, do you? Listed are some of the best camping dog fences for camping based on reviews, features, and versatility. You might want to buy one if you are looking to keep an eye out on your dog too!
Best Overall Portable Dog Fence:
BestPet Heavy Duty Pet Playpen
What Recent Buyers Report
Most of the recent buyers are satisfied with the purchase. They believe that this dog playpen is sturdy while it also delivers the job effectively. Some users also reported having witnessed ineffective customer support and defective parts. Despite some rusting issues, the buyers were overwhelmed by the size and easy assembly of the playpen.
Why it Stands Out to Us 
The users are greatly satisfied with the durability and effectiveness of this dog playpen. However, we think a little differently. What strikes us about the product is its extremely convenient setup. It's easy to assemble without any tools. It's available in different sizes and can connect multiple playpens in any shape.
Who Will Use This Most
This dog playpen is designed for all sorts of dogs and pets. Its ability to be assembled in any shape makes it highly convenient for users. Featuring a strong build and high portability, it makes a great choice for camping and travel. It comes in a variety of sizes, which provides high versatility to dog owners.
Bottom Line
Looking for a durable and safe playpen for your pet? Well, here is one. Featuring high durability and sturdiness, this playpen offers all you desire. It provides high portability and easy setup without any sort of tools. It's a highly convenient companion for travel and camping expeditions.
Runner-up:
YAHEETECH Heavy Duty Pet Playpen
What Recent Buyers Report
Well, a lot of users have given a maximum rating to this product. Most recent buyers are completely satisfied. There are some users who were curious regarding the bent product and the size of the playpen being small. Despite that, they highly recommend it to anyone looking for a nice safe play area for small dogs.
Why t Stands Out to Us
What strikes us about the product is its fairly low price. Its functionality and features paired with the price make it a great option for a budget playpen. It also provides decent portability and foldable configuration for travel and camping purposes. It's highly safe and reliable for relatively small dogs and puppies.
Who Will Use This Most
The 8-panel design of this dog playpen makes it highly convenient. It can be easily assembled into any desired shape without any tools required. It also features a foldable option and high portability for quick disassembling and moving from one place to another. Plus, it ensures high safety of your little pet with its rounded hinges.
Bottom Line
This is a highly affordable playpen with quite a few features. With its rust-resistant frame, this product promises high sturdiness and durability. Apart from that, it also provides high safety and convenient entrance and exit of the pet. Furthermore, its fordable mechanism and 8-panel design offer convenient portability and desired shape. All in all, it's a must-buy for small pets.
Best for the Money:
PetDancer Metal Fence
Specs
1/2" metal tube frames


16 panels with 2 hinged doors


Dimensions of each panel 31" W x 40" H


Can combine multiple kits


Metal stakes to secure panels included
Review
This dog fence playpen meets all the specifications that a dog owner could need while camping. It is versatile as it can be used for various spaces and can house multiple dogs if necessary. The fence can be used for any sized breed, as well, making it a great pet containment system for even a large dog.
As most fences do not have stakes, the fact that this fence does makes it even sturdier, lessening the chance that a beloved pet will go missing. This pet pen and fence system is a tough, durable choice.
Bottom Line
This fence allows dogs to run free and get exercise outdoors. With the additional layers of security that this fence encompasses, owners should feel safe knowing that their dog is protected.
Best Portable Dog Fence for RV:
IRIS Exercise Panel Pet Playpen with Door
What Recent Buyers Report
A majority of the recent buyers are greatly satisfied with the purchase. Some users also report falling plastic end caps, which can be dangerous for pets and toddlers. Apart from that, buyers highly recommend this playpen since it's easy to assemble with a lightweight design and interlocking panels.
Why it Stands Out to Us
The build material of this playpen is what stands out to us. Its commercial-grade plastic body makes it highly convenient for moving it from one place to another. It also features 8 interlocking panels paired with connecting rods for secure assembly. It also comes with rubber feet making it a user-friendly indoor product.
Who Will Use This Most
If you are looking for a playpen that can be used both indoors and outdoors, then consider this playpen. Not only does it provide a rust-free commercial-grade plastic body but, it's also a very secure playpen with connecting rods. Its considerable size makes it ideal for small to large pets.
Bottom Line
Looking for a multi-feature playpen? Well, you are looking at one. This commercial-grade plastic frame will provide you a rust-free experience. It's lightweight and, most importantly, easy for you to move from one location to another. Its rubber feet are designed to protect floors while it offers outdoor functionality as well. It's a great choice for small and large pets.
Best Wireless Dog Fence for Camping:
PetSafe Wireless Containment System
What Recent Buyers Report
Mixed reviews regarding this product are what we acknowledged. Some of the buyers reported inconsistent performance after a while. Some others reported having reliability issues with this product, questioning its performance. Other than that, some users reported to have no issues with the product and seem to work flawlessly for them.
Why it Stands Out to Us
What we liked about the product is the digital features it possesses. It comes with extensive coverage of ½ acres. The fence is invisible without the hassle of burying wires. Featuring a static-free re-entry of pets, it also features a waterproof collar with customizable features and a durable battery. The collar is supported via a remote, which is highly convenient.
Who Will Use This Most
If you wish a considerably large play area for your pet, then you might want to consider this playpen. Covering a large area of ½ acres, this digital playpen features a wireless contamination system for pets. The waterproof collar is designed for maximum effectiveness and convenience, which can warn pets using a remote.
Bottom Line
If you are seeking a highly convenient and invisible fence for your pet, you might want to try this. It comes with fairly extensive coverage and remote-controlled assistance for pet owners. It features unlimited waterproof collars support for a large number of pets and customizable capability to ensure the safety of your pets.
Best Small Dog Fence:
IRIS Pet Playpen With Door
What Recent Buyers Report
A significant number of buyers are completely satisfied with this playpen. Users believe that it is great for small to medium-sized dogs. Featuring a 4-panel frame, it comes with a molded plastic frame. It provides high durability while being extremely easy to assemble, just as the recent buyers report.
Why it Stands Out to Us
What appeals to us about the product is the user-friendly design. Built with durable molded plastic, it will keep your dog safe and sound from injuries. Apart from that, its small size makes it a great portable play area for your dog indoors. All in all, it's a handy play area for small size pets.
Who Will Use This Most
The 4-panel design suggests that it's designed for small animals. Small to medium-sized pets can easily play around while without suffering from any injuries. It's highly convenient due to its connecting rods, which are highly effective for secure interlocking of panels.
Bottom Line
In a nutshell, it's a handy playpen to accommodate small pets. It is designed with non-skid rubber feet to ensure floor protection when used indoors. Its frame is also highly reliable and durable since it is made of molded plastic. However, you might just want to watch out for your pet size, because it's comparatively small.
Best Large Dog Playpen:
Midwest Foldable Metal Exercise Pen
What Recent Buyers Report
Fairly positive reviews suggest that this playpen is great for large dogs. It's easy to assemble without any tools and features thumb snaps. Some users also reported witnessing some sharp edges that might be dangerous. Some reported flimsy plastic edges as well. Otherwise, a large number of buyers seem to be happy with the purchase.
Why it Stands Out to Us
What we like about this playpen is its versatility. Available in different sizes, it provides a number of features. With its flat-folding capability, you can easily fold this playpen and move it anywhere you like. Its durable wire frame polished with Black E coating makes it highly durable.
Who Will Use This Most
This is designed for large dogs, usually 26 to 40 pounds. It provides a decent 16 square feet of play area when fully extended. It also comes with optional accessories like tops that come in handy for users. Easy to assemble, without tools and a 1-year warranty, makes it a worthy investment.
Bottom Line
All in all, if you are looking for a decent home for your large pet, this might be the solution. The Black E Coating Finish provides extra durability to the frame while it also features a double latch door. It's highly convenient, considering the flat-folding ability of this playpen, making it highly reliable and easy to move.
Buyer's Guide
Here we look at portable dog fences in greater detail and offer advice on the things you should look for when shopping for one. We also look at the different sizes, prices, and offer advice on maintaining safety with your dog fence.
There's also an FAQ section answering all the regular question we get regarding portable dog fences, so by the end of the buyer's guide you'll be ready to get one...
What Should I Look for When Buying a Portable Dog Fence for Camping?
Before buying a portable dog fence for camping, you might want to shop for a physical fence with portability. Here are some key points before you buy your own camping dog fence.
Accessories
At first, you should look out for the structure and build of the dog fence. It should be durable enough to withstand not only your pet's activities but also the weather while camping. 
Look out for the construction of the dog fence. Does it come with a door or not? Some dog fences feature metal hinges, which can be manipulated into different shapes while others offer door openings.
Durability
Make sure to test the dog fence or at least make sure it won't topple over with your pet's weight! If your dog throws itself against the walls of the fence, make sure it's of durable material.
You don't want any bends or developing weak spots. Additionally, make sure the frame is rain resistant to prevent rusting, which might affect your pet.
Weight
Since these portable fences are designed to be, erm... portable, you don't want to wrestle with their weight. It should be lightweight but enough to withstand your pet and to be easily transported from one location to another. A metal fence might be considerably heavier but more durable than other fences. Similarly, the size also plays a role. The greater the size, the more the weight and vice versa.
What Are The Benefits of Portable Dog Fences?
By investing in a great camping dog fence, you can enjoy the following benefits:
Transportability
The most important feature of a portable dog fence is its portability. As the name suggests, portable dog fences can be transported or moved from one location to another with ease. These act as a security perimeter, which you can set up while traveling or camping expeditions. This lacks in case of permanent fences.
Durability
Portable dog fences are usually designed to withstand harsh weather. Since they are designed for outdoor purposes too, they are usually coated with a rust-resistant finish for longer durability. Furthermore, their building material is quite sturdy, which holds up well against various weather conditions.
Affordability
A portable dog fence comes with a significantly lower price tag as compared to a permanent one. These fences are available at affordable prices to keep your pets safe and sound. Portable dog fences are extremely easy to assemble and install without any tools while requiring minimum maintenance.
Flexibility
Most portable dog fences are highly versatile. Their flexible nature allows them to be folded in a compact shape or assemble in multiple designs and shapes.
With their capability of both indoor and outdoor usage, they provide high flexibility to pet owners. Unlike permanent fences, these portable fences can look after your pet's safety, whether indoors or outdoors.
Aspects to Consider Before Buying
The following are some aspects to consider before buying a portable dog fence.
Dog Size
The dog size matters. Choosing the right size fence is essential for your dog. You don't want your dog jumping over the fence. To prevent this, consider the size of your pet and then look for a fence that is suitable for it. Ideally, you would like to have enough space for your dog to move around as well. So, make sure that your portable fence provides enough room for your dog to move around.
Dog Temperament
The nature of the dog must be kept in mind before purchasing a dog fence. If your dog likes throwing itself over the walls of the fence, make sure they are highly durable. If your dog loves chewing at stuff, consider a fence that can endure all sorts of bites and attacks.
How Often Will You Travel?
If you plan to travel a lot, consider buying a portable fence that is easy to assemble and can be folded easily. Some portable fences feature a flat or collapsing folding mechanism that allows them to become compact and folded easily. Look out for the weight of the fence as well. You don't want to struggle while moving it from one place to another.
Reasons to Get a Portable Dog Fence for Camping
A portable dog playpen is great for camping because they permit owners to have a place to keep their dogs. While it's always nice to have your pet next to you, there are times when you need to focus on other things.
For example, if you're busy preparing dinner, lighting the campfire, or building a tent, you can't always pay as much attention to your dog as you'd like. When you have a portable fence, you can get your work done and know your dog is safe in its dog pen while still having enough space to run around and have fun. 
Having a portable dog fence for camping also helps you as a pet owner keep your dog and visitors to your campsite safe. If your dog gets a little too curious about the campfire, fishing hooks, or garbage can, keeping them in a dog fence is the perfect solution.
Plus, if your neighbors at the next campsite stop over to say hello and your dog has a tendency to get a little too friendly, you have a place to keep your dog, so you don't have to worry about them over-excitedly greeting new people.
A portable dog fence is a much better alternative to keeping your dog tethered as it gives your dog a nice safe area to explore and call its own.
Types of Portable Dog Fences
Most dog fences are metal. However, if metal fences are not coated, they may rust. They are, however, the most sought-after as they are heavy enough for larger breeds. Owners can be certain their dogs will not escape.
Split rails use wooden posts and cross rails. However, they need to be close together so that the dog cannot escape.
Plastic fences are appealing and come in paneled sections. They may be too light for larger breeds.
Steel fenced walls are often coated, preventing rust and corrosion. Most have a secure gate and are ideal for larger dogs.
Portable Dog Fence Pricing
Many factors go into how much a portable dog fence costs. If you have a budget in mind, here are some of the things you can expect at various price points:
$25 to $50
Portable dog fences in this price range have limited use. While they're lightweight and easy to transport, they're a little flimsy and may not tolerate being moved too many times. They're usually made of thin metal or plastic. If you have a toy or small breed, this might be all you need. That said, fences in this price range are not a good choice for larger breeds. 
$50 to $100
When you get into this price range, options are commonly made of heavy-duty plastic or metal, which is fine for small breeds and some calmer medium breeds but not ideal for bigger dogs. They're still rather basic and don't have a lot of added features, but they are a little more durable and hold up better for frequent travel.
$100 to $200
Portable dog fences in this range are much more durable and often made of strong metal. They're often rust-resistant and use better quality materials than the options in lower price brackets. These models are good for medium-sized breeds. 
$200 to $400
Many options run $200 or more. Generally, the more you pay, the better the quality. Models in the low end of this price range are durable and easy to assemble. As you get to the higher end of this price range, you start to see some awesome features, like the ability to combine multiple kits or customize the size and shape of your setup.
If you have a large breed dog or one that is particularly feisty, go for something in this range to ensure your dog can't knock it down too easily.
Safety Considerations When Using a Portable Camping Dog Fence
Consider the size of the dog. Smaller breeds require less room to roam over larger dogs. Also, consider how much room is available to set up a fence. Large playpens are a deficit in close quarters. 
For multiple pets, use a larger fence to create more room for the dogs to play and move around. 
Height is also a factor. Again, you will want a higher fence for a larger dog. The fence should contain the dog, and large dogs can easily jump the fence if it's too low, allowing for easy escape. 
In selecting a fence, consider your dog's height on all fours and when they are on their hind legs. The fence may look good, but if your dog can leap over it, it is useless.
Lightweight fences are ideal. However, they shouldn't be too lightweight that your dog can escape. They need to be heavy enough to keep the pet enclosed. Yet light enough to be portable. 
The design should be weatherproof so that it can withstand the weather. Purchase one that the pet cannot easily chew or destroy. It should be easy to set up and take down as well.
Some dog owners prefer a customizable fence. They like ones that can combine with other units or have multiple configurations. 
People Also Ask - Portable Dog Fence FAQs    
Questions that are left unanswered in the buyer's mind might be highly inconvenient. It's better to tend to all those questions that the user might possibly have. For this, we have created a list of several questions to remove any sort of ambiguity in the buyer's mind.
Is an Invisible Fence Worth it?
Invisible electric dog fences are generally not as effective as physical fences. The reason is that they are designed to electrocute the pet, which might make them aggressive.
An electric fence also doesn't protect your dog from unwanted visitors and might come with an age restriction.
Do Invisible Fences Hurt Dogs?
Yes, invisible electric fences use an electric shock mechanism that is delivered through the collar of your pet. Various electric fences come with different shock levels, which you can adjust accordingly. If the dog tries to leave the perimeter, it might feel an electric shock to warn it. Generally, these fences are not very effective and might harm your pet.
Does Invisible Fence Have to Be a Closed Loop?
The answer is no. An electric fence does not have to be a closed-loop for the fence to function. An invisible electric fence is generally connected to an electric source. The electric source powers the fence and usually sends current once in a second. If the dog tries to leave the perimeter, it receives a shock.
How Big Should a Portable Dog Fence Be When Camping?
It should be big enough to allow the dog(s) to move comfortably and tall enough so that they cannot escape while on their hind legs. While a fence may look fine when they are on all fours, dogs do not remain this way, especially when people come to visit or walk by.
Additionally, it should be large enough to be able to move around. Smaller fences may be great, but if room to walk around is limited, you may want to consider upgrading.
Are Portable Dog Fences Sturdy?
Yes, they are if selected with the breed in mind. Again, it should support your dog's height and weight. If it's too light, the pet can knock it down. Poorly constructed, the animal can chew through it. Too wide between spaces, and they can escape.
Is a Portable Dog Fence Difficult to Set Up?
Most are very easy to set up and takedown. They usually fold into panels making them very portable. Some fold right in half. However, paneling is more preferred.
Paneling allows the owner to configure the setup any way they want. You can construct some portable dog fences, so there's an area for multiple animals. It allows you to be more creative.
Can You Anchor a Portable Dog Fence?
Yes. Some fences come with stakes that you can easily put into the ground. Ensure that the stakes use steel, and they are inserted several inches into the ground to make the fence sturdier. It will eliminate the dog's chances of escape as well.
Stakes created that extra layer of protection- especially if it is a larger breed. It gives owners extra confidence that their pet won't leave.
Conclusion
In purchasing a dog fence, take into consideration your dog's breed. Smaller breeds can get away with fences that are lighter weight and smaller in height. However, if the dog likes to jump, consider a higher fence to prevent their escape.
For larger dogs, invest in a sturdier fence. It should be made of steel and coated, especially if you are camping. Pets should not come into contact with rust as it could be dangerous. If it corrodes, the chances of the dog escaping can be high.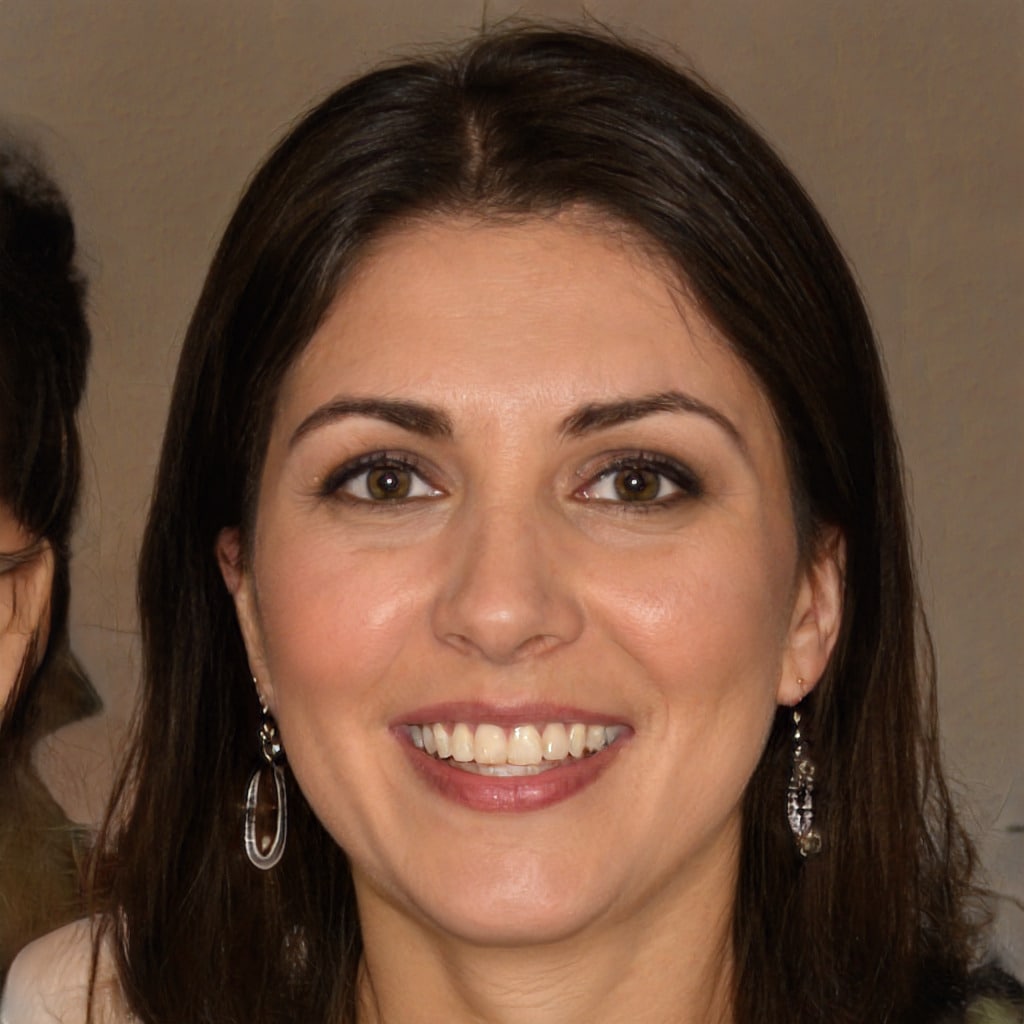 Hello, fellow wanderers! I'm Alyssia. Since 2008, my husband and I have called an RV our home, journeying through life one mile at a time. Our nomadic lifestyle has led us to over 70 countries, each with their unique tales that have shaped our own.
I share our stories and insights right here, hoping to inspire and guide you in your own adventures. Expect tips on RV living, our favorite camping spots, breathtaking hiking trails, and the joys and challenges of an ever-changing view from our window. Alongside, you'll also find practical advice on outdoorsy stuff, designed to equip you for any journey. Join us as we continue to explore the vast, beautiful world on wheels!