The Best Camping Tables
Looking for the best camping table? There's nothing like camping to put you back in touch with nature and help recharge your batteries. The outdoor experience is only complete when you have the outdoor grill and a setting for a nice barbecue.
But of course, you need somewhere to prepare and eat your food. Sure enough you can do it in the kitchen if you have a large family-sized trailer, but for those that don't a camping table or 2 will provide connivence and comfort.
It's not easy living out of a tent or small camper at the best of times. So, if you have the space, some foldable chairs and a camping table will make that outdoor experience much better. And whether it's just a foldable table, or a camping table with a sink and running water, your social gatherings in the woods will be better with one.
To save you time and effort we've put together a review of some of the best camping tables on the market. Each one different, but of course providing the same convenience.
After the review we've included a buyer's guide where you'll learn all the necessary info needed before shopping for one. If you prefer, you can skip straight to the Camping Tables Buyer's Guide by clicking the link.
Review of the Best Camping Tables
Camping tables are one of the most convenient and useful pieces of any camping set up. Here's our review of a select few that we're sure you'll find something to suit your needs.
Best Camping Table:
Coleman Pack-Away 4-in-1 Folding Camping Table
What Recent Buyers Report
Buyers are really happy with the high-quality design of this camping table. But the most common reviews mention the versatility of it, saying the 4-in-1 design makes it ideal for many different occasions and its different height settings.
Why it Stands Out to Us
This is an excellent camping table that's solid, portable and easy to assemble. But the main thing that makes this stand out are its design, which is a nice, classy mosiac pattern. But the main feature of this table is its 4-in-1 design. it can be used as a square table, buffet table, bi-level table, or 2 separate tables, making this unquestionably the most convenient and useful camping table
Who Will Use This Most
Coleman make some of the best camping equipment, and pretty much anyone who wants a camping table would be happy with this. It's 4-in-1 design makes it the most useful and versatile table on our review, and it could be used for pretty much everything.
Bottom Line
Coleman is a brand that is known to provide users with the best quality, this table is our Best Camping Table pick. It's lightweight and durable, easy to clean, looks good and it can be used for many different scenarios, such as a square dinner table, long buffet table, and it can even be split into 2 different tables.
Best Folding Camping Table:
Lifetime 4428 Camping Folding Table
What Recent Buyers Report
This camping table, by Lifetime, has really served to be a unit that users would find themselves investing in for a lifetime. Not only were they greatly impressed by the quality of build, but also by the great durability that it ensures. Users claim that if they ever needed to buy another camping table, they would gladly choose this unit again.
Why it Stands Out to Us
This simple and convenient camping table has a lot to offer. It's a simple, foldable table so what could be so good about it? Well it's made of sturdy stuff, and to be honest, unless you're looking for something with special features, this is all you need.
It's durable, made of tough plastic, and the corners are molded, so no injuries if you walk into it. It folds in half, has a carry handle for convenience, and best of all it has 4 different adjustable height settings, so it's perfect if you're sitting down for dinner or just want a buffet. It can accommodate up to four diners too.
Who Will Use This Most
This camping table has all you need in a table. It's light, portable and sturdy, and you can use it for many scenarios such as dining out (don't forget your outdoor dinnerware set), throwing a party, or you can even let the kids use it for their lemonade stand. It's such a convenient and useful piece of equipment.
Bottom Line
It's a simple foldable camping table. It's light and portable, sturdy, has molded corners for safety, and four adjustable height settings. Its simplicity is the reason we make it the best camping table, and if you just want a table that can accommodate up to 4 people, what else do you need?
Coleman Outdoor Compact Camping Table
What Recent Buyers Report
Many good reviews on this table. From easy portability to the lightweight design, users found every aspect of this camping table to be flawless. Regardless of the shorter height of the camping table, they say it's the best one they've used.
Why it Stands Out to Us
There are a number of things that we like about this Coleman's camping table. Firstly, it's light and easy to assemble. The table is designed for portability and you'll be able to put it together and take it apart in seconds. It's also very easy to carry, in the carry bag provided of course. It's an aluminum slat top table with a strong steel frame that offers enough support to the surface area. This also make sit easy to clean.
Who Will Use This Most
This table is ideal for anyone that wants a smaller camping table. It simple and basic design is superseded by it's portability, so if all you want is a table that won't take up much room, making this the perfect gift for the outdoor enthusiast.
Bottom Line
If you are looking for a lightweight, compact, yet durable unit that will last well for a number of your camping trips, then why look for another unit? This camping table can host four, but it's not that big for 4 diners. that said, it's a small and compact table and if it fits your size criteria, then don't look elsewhere.
Outry Lightweight Folding Table with Cup Holders
What Recent Buyers Report
Those that have recently bought this camping table are happy with the purchase. Given the low price point, many weren't expecting much, but most buyer's are pleasantly surprised. 
Why it Stands Out to Us
This camping table isn't the most sturdy, to be honest, but if you want a cheap table, that's light and portable, then it's ideal. We have to mention the cup holders, after all it's the reason it made it onto our list. They're very useful and will stop you knocking your glass or bottle of beer over, so if you're accidental prone, this might be the table for you.
Who Will Use This Most
This unit, with its lightweight design, easy setup and easy portability makes it the perfect unit for those who want just that. Sure, the cup holders are useful, but really if you're after a cheap camping table, and one that comes with cup holders, it's worth considering.
Bottom Line
Why spend more when you can get excellent quality for less? This camping table is designed for all the essential uses that users require from a camping table. It offers everything you need and more, and you will not be breaking the bank.
Best Folding Camping Table:
Trekology Portable Camping Side Tables
What Recent Buyers Report
Buyers have found this table to be absolutely up to the mark with their expectations. It not only provided them with the sturdy support that they were looking for but also a great convenience of transporting without taking up too much space.
Why it Stands Out to Us
This camping table stands out thanks to its durability and weatherproof design. Unlike wooden or nylon-top camping tables, the aerospace-grade aluminum alloy table top is waterproof, weather-resistant, and easy to wipe clean. It's coasted with a choice of 2 different, beautiful metallic colors, making it different to most other portable tables.
Who Will Use This Most
Not everyone can find the space for a sufficiently sized camping table in their vehicle. For this reason, some users may prefer a smaller, folding camping table. This table is only 18"D x 27"W x 16"H in dimensions, so it's only a chilling table and not something to dine out with.
Bottom Line
No more worries about where you're going to keep your larger sized camping table. With a small folding table that can be reduced to half its size, you'll have a handy little table with you without taking up too much travel space. It's made to withstand the harsh conditions, and it looks cool.
Best Small Camping Table:
Camco Adirondack Folding Side Table
What Recent Buyers Report
Many good comments about this side table. The odd person complaining that it's a bit small, not sure what they expected, but mostly people are happy with its durability and say its perfect for a side table between camping chairs.
Why it Stands Out to Us
This multifunctional and convenient table top is great for both indoor and outdoor use. It's quick and simple to set up, simply unfold the table legs, click them into place and it is ready to go in seconds. It's the  perfect size that fits on your patio, deck, or a side table between chairs, making it ideal for drinks and snacks. It's made to last and will not splinter, crack, peel or rot and is resistant to corrosion. It's made of UV stabilized ABS plastic that resists fading and makes the table weatherproof, and it's super easy to clean, too.
Who Will Use This Most
If you are planning a camping trip and like to spend time outdoors, then this table is perfect. Think of it as a side table, or one to place next to your chairs, to keep your drinks and snacks on.
Bottom Line
This a perfect little, compact side camping table that's perfect for indoors and outdoors. It takes seconds to assembles and storing it will take up little room. Its a table that's built to last and will come in handy for anyone that needs a little side table.
Best Camping Table With Sink:
Kotulas Camp Table with Flexible Faucet
What Recent Buyers Report
Users that have invested in this unit were extremely excited to try it out, and the functionality and quality of the camping table did not fail them. The storage and carrying may have been a little troublesome for some, but they claim that it was all worth it, given how well it was utilized with all its features.
Why it Stands Out to Us
Without stating the obvious, we love this camping table for its utility. If you want to prepare food outside, and even more so if you've been fishing this table is perfect. Given its features you might think it's awkward and heavy, but nothing could be further from the truth. It's easy to set up, highly portable, and it gives you the perfect platform to prepare your dinners. It's also very easy to set up and is very sturdy too.
Who Will Use This Most
Anyone who enjoys being outside will benefit from this camping table, especially if you're into fishing. This will give you the platform to prepare your fish, even while down by the lake, river or even on your boat. But really, it's an ideal table for anyone who likes to spend more time outdoors.
Bottom Line
Now you no longer need to look around for a sink at your camping trip, because it's right there with your table. The convenience that this camping table outdoes all the others on our list, and if you want a portable table and sink, then look no further.
Best Camping Table With Storage:
CampLand Outdoor Folding Table with Storage Organizer
What Recent Buyers Report
Many buyers are greatly satisfied with this camping table saying that it is designed to provide them with everything that one can ask for on a camping trip. Obviously the storage under this table is what makes it stand out, and all buyers are impressed with that.
Why it Stands Out to Us
This a high quality camping table that holds up to 66lbs in the zippered cartons that are attached under the table. This makes the table very useful and different from all other on our review. The large storage space helps with a host of things such as protecting your food from the bugs and animals.
It's not just the storage, however, as this table is easy to assemble and put away, the table top is made of MDF, while the legs are aluminum, weighing under 5kg in total. And if you're still unsure with this one, the manufacturer offers a lifetime warranty with 100% refund if you're not satisfied with your purchase.
Who Will Use This Most
Anyone who likes to eat outside or just socialise outside. Of course, when you're camping, bugs and animals can be a pain, well the zippered storage compartments means you can protect your food without even thinking about it. The removable storage features make it even more useful than how we've described, too, so pretty much anyone that wants a good size, sturdy table, that comes with more features than a standard table.
Bottom Line
This camping table with storage facility is perfect in many ways. Of course the storage makes it stand out, but they are removable so it can be used as a dinner table, buffet table, or even a lemonade stand. All in all, it's a high quality product, that will come in handy in many ways.
Buyer's Guide
Now for the buyer's guide. Here we'll look at camping tables in greater detail. We'll help you decide which size table is best for you and the advantages of getting a good quality table. There's an FAQ section to end the guide, so we're sure you'll know all the necessary info you need by the end of the article.
What Size of Camping Table Do I Need?
The size of the camping table is one of the most important aspects to be considered when buying a camping table. The size that you ultimately choose may vary with a lot of factors, but mainly, it depends upon two things.
The first and the most important factor that decides the size of your camping table is the size of your camping group. If there are only a couple of people, then a smaller table would work just fine. But if it's meant for a larger group, a bigger table might be needed, or even two.
Another important factor deciding the size of your table would be the storage space available. Investing in a bigger unit, when you simply do not have the space to keep it in your RV, would be of no good. Therefore, it is important to consider a unit that would fit into your vehicle easily.
Why Did These Camping Tables Make Our List
The camping tables that we have picked out for you are not just random products. These are the best of their types that were picked after careful consideration of certain aspects, ensuring that they provide the users with the best. Here are a few features that we ensured while we were picking these units.
Worth For Money
One of the most important things, while buying anything is the cost. Is the unit priced appropriately? Is it affordable? If it's expensive, is it worth spending the money on? These are some of the questions that we kept in mind while adding these units to our list to ensure that the products we chose all provide the users a good worth for their money.
Quality Design and Built
All camping tables will allow you the basic function of the table, but what makes the best products stand out is the flawless design and quality of built that they feature. All our chosen products come with a design and built that is absolutely unquestionable and provides users with the best.
Durability
If you invest in an item, you would want it to last as long as possible, so you do not have to invest in another one again, any time soon. Investing in a unit that just looks good, but does not last, is of no use. Therefore, all our chosen products are designed to provide users with a durability that is better than all standard camping tables.
Advantages and Disadvantages of Camping Tables
Camping tables are just another one of man-made products, which is why just like any other product, where they have a list of advantages, they may have some disadvantages too. Before investing in a unit, it is essential that you know all of the pros and cons associated with these units.
Advantages
Sturdy Support
During a camping trip, it is possible to make do without a camping table, but no other alternative would provide you with the sturdy support for all your items like a camping table would.
Ease and Convenience
People face a number of hardships while on a camping trip, and a camping table serves to provide users with a certain degree of ease and comfort in the midst of all the challenges.
Extra Features
A number of camping tables come with a number of extra features that provide users with greater convenience. Some units are equipped with a sink while others come with extra storage space, to allow great ease for the campers.
Disadvantages
Cost
Surely, buying an item comes with an additional cost. Even though it is a price that proves to be worth it when the item is put to use, the initial investment could keep people from investing in one
Space Occupying
Taking a camping table on a camping trip means an addition to your list of things to take in your vehicle. Camping tables are not all very small and occupy a considerable amount of space, which may not always be available.
Camping Tables - More Than an Eating Platform
What could be better than a camping trip that comes with all the necessities and the perfect camping table that does not fail you? The right sort of camping table can really change your camping experience. Picking one unit that suits you from the list, and making it your camping partner will be all you need for that enhanced camping experience.
People Also Ask
It is natural for users to have a number of questions before they invest in a particular unit. And for the satisfactory use of that unit, it is important that all their questions are answered. In order to help you out, here we have answered a few questions that users frequently ask.
Are Tables Necessary When Camping?
Using tables while camping may not be absolutely necessary. Users may find other alternatives for putting their things on and replacing a camping table. But, a camping table surely helps a lot more than users realize. It is always good to have sturdy and stable support for all your items, especially food and drinks.
How Long is a Folding Table?
Not all folding tables are of the same size. Some units may be bigger while others, a lot smaller. However, a folding table does usually occupy less space as compared to those that don't fold. These tables can be anywhere between 25" x 20" to 31" x 24" sizes.
Are Camping Tables Easy to Set Up?
Camping tables are usually designed with the convenience of the users in mind. Since on a camping trip, people tend to come across a number of challenges, camping tables are designed to allow an easy set up to relieve users from yet another challenge. This is why most of the camping tables are extremely easy to set up.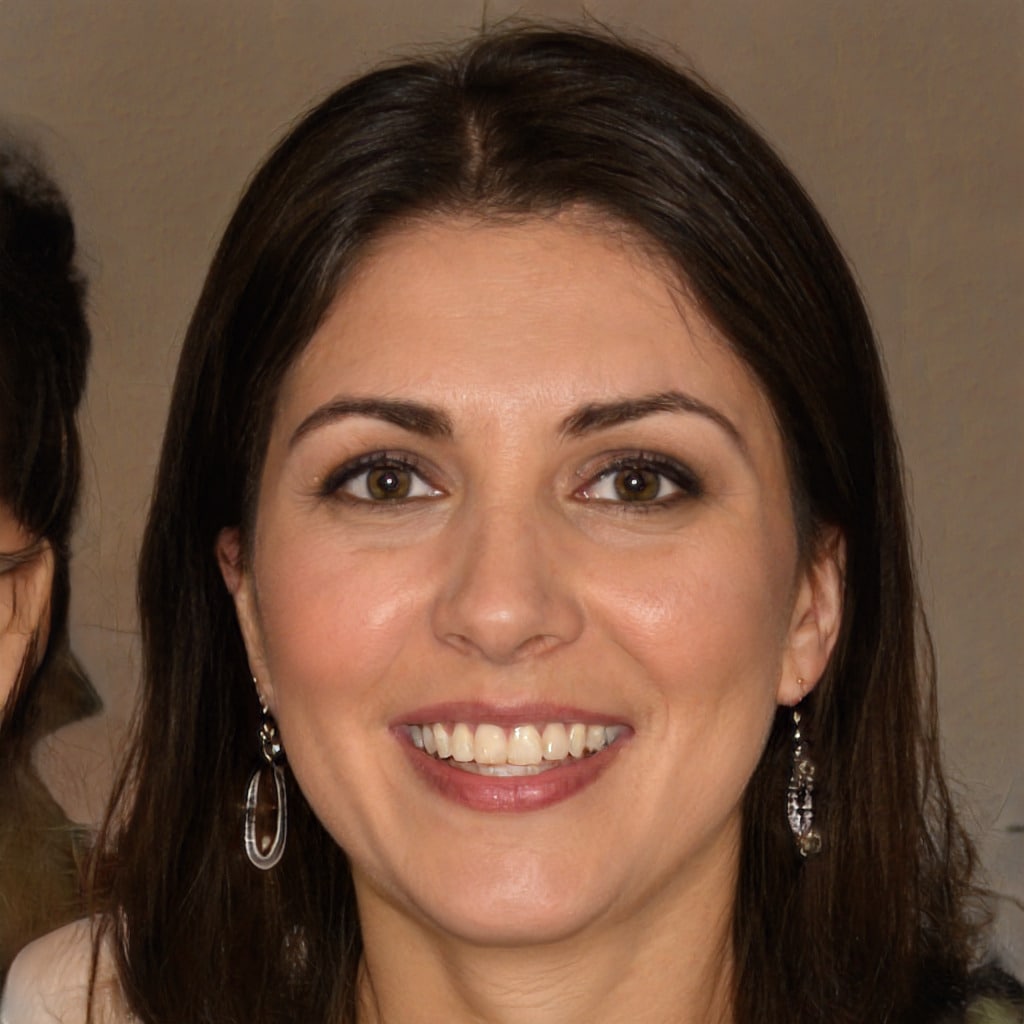 Hello, fellow wanderers! I'm Alyssia. Since 2008, my husband and I have called an RV our home, journeying through life one mile at a time. Our nomadic lifestyle has led us to over 70 countries, each with their unique tales that have shaped our own.
I share our stories and insights right here, hoping to inspire and guide you in your own adventures. Expect tips on RV living, our favorite camping spots, breathtaking hiking trails, and the joys and challenges of an ever-changing view from our window. Alongside, you'll also find practical advice on outdoorsy stuff, designed to equip you for any journey. Join us as we continue to explore the vast, beautiful world on wheels!