For many of you reading this, traveling around the US with your RV is a hobby and helps you get away from suburban life. For others, you just decided one day to sell everything and experience as an RV nomad.
Regardless, if you're into RVing, you'll always be on the lookout for as many resources as possible.
You'll be glad to know that we've compiled a list of the best places to go that solely chart everything RV related. Catch a quick glimpse here or scroll down to learn more about each individual blog. 
Benefits of Actively Following an RV Blog
There are multiple benefits to following an RV blog. If you're an RV enthusiast and enjoy reading up on anything RV related, you'll definitely want to keep up to date with some of the best blogs out at the moment, you'll feel a sense of community, have constant entertainment and still be provided with some great tips and tricks from experienced RV owners.
If you're following an RV blog, chances are there are going to be plenty more people that are doing the same. Sometimes RV life can be lonely when you're on the road yourself. Why not follow an RV blog that has a following, you can connect with like-minded people and enjoy a sense of belonging.
What else to do other than catching up on the latest blog posts written by your favorite RV blog. If you're traveling across the country in the RV, you'll likely get bored when you're resting at a campsite, sometimes TV isn't going to quench that entertainment thirst, reading a blog is a great way to entertain yourself.
Most, if not all RV blogs will provide you with some of the greatest tips and tricks to use on your next RV adventure. If you are struggling to understand something about your RV, reading a blog post about it will allow you to learn. Even if you're new to the RV world and just want to see what it's like, most blogs are written in a jargon-free way.
Review of the Top 22 Best RV Blogs
The following blogs aren't in any specific order, they're awarded on a per blog basis. In this section you'll find plenty of options when searching for your next favorite RV resource, we have a blog for almost everyone and everything relating to RV's.
Best RV Blog for UK RV Owners:
Practical Caravan
This RV blog is the best resource for those traveling around the UK in their RV. This blog will provide you with helpful guides on different campsites to visit, with over 100 sites on their blog. They also have sections dedicated to RV, caravan and accessory reviews.
Not only are they active in updating their blog but have a significant presence on Twitter, Facebook, and YouTube. The advice section is where you'll find helpful tips on things like how to upgrade your fire safety precautions or how to safely tow your RV/Caravan in the winter.
Best RV Blog for Off-The-Grid Living:
Gone With The Wynns
Living the true nomad lifestyle. This blog was set up by a couple from Texas after being inspired just to sell everything and hit the road. They're currently sailing around the world. However, still, provide you with some great quality RV material after traveling via this method for six years.
They help you along by talking about their own experience like their expenses during their time traveling in the RV, and what gear and equipment they'd best recommend. The blog is written by the couple and provides you with a real humanly touch. Something you won't get with more corporate styled blogs.
Best RV Blog Forum:
Cheap RV Living
This blog should be considered your bible with all of the great information it's providing you. Not only does this site give you great How-To articles like 'How to stay in touch with your family' and 'Safety for the solo traveler.' But, it also provides you with a great community and feeling of belonging.
The forum is a great source to chat with other RV owners and build some great friendships along the way, especially if you're traveling alone. A lot of the blog is currently being improved and built up, there will soon be a store page, and the campsite map is being improved. However, you can still use it to find quite a few campsites around the US.
Best RV Blog for Podcast Lovers:
Heath & Alyssa (The RV Entrepreneur)
This blog includes a podcast for all you people that prefer listening to reading. Their podcast gives insightful views on multiple topics like being an entrepreneur while traveling. If you're into business and having that RV lifestyle, this is the podcast for you.
However, most of their RV specific information comes via their written blog, they also have different YouTube series of them traveling around Canada, New Zealand and the Florida Keys. They really are the RV power couple you want in your life.
Best RV Blog Newsletter (18,000+subscribers): 
Wandering Bird Adventures
This newsletter has over 18,000 subscribers so they must be doing something right. Providing you with some of the best tips and tricks out there for RV owners.
It can be on simple things like "12 ways to stop condensation in your motor home" or even as far as 'ways you can get an international driving permit' if you live life mainly on the road, this newsletter is the best place to follow for weekly informative tips on how to get the best out of your RV experience.
The newsletter is curated by a newbie to the RV space, but since quitting her job in 2018, Kat has traveled to over 15 different countries in her RV, so she knows what she's talking about. Not only does, Kat keep her blog and newsletter updated, but you'll also find her posting updates via her Twitter, Facebook, Instagram, YouTube, and Pinterest, so there's no shortage of content.
Best RV Blog Tips & Tricks Collection (Free eBook too): 
Love Your RV
Curated by Ray, this blog will provide you with some of the most insightful tips, and tricks that you'd think would come with a price. Traveling with his wife in their 30 ft RV, Ray spends most of his time keeping his RV fans up-to-date with any hints he wants to pass on.
His content is mainly focused on the more technical aspects of RV life, like the many components that make up your RV. He will provide reviews and how to articles on RV equipment. As well as teach you how to install modifications, upgrades and providing tips on how to keep yourself connected on the open road. His many tips will help you in some of your most desperate situations like fixing broken antennas and replacing propane tanks. 
Best RV Blog For On-The-Road Workouts: 
The Fit RV

This blog is a real breath of fresh air for the RV world. There are plenty of couples out there blogging about their experiences, providing the best tips and tricks. However, there aren't as many RV fitness blogs out there. This blog will provide with all the best exercises for when you're on the road.
They aren't necessary workouts that utilize your RV, but they are exercises that can be done almost anywhere. Which means, you've got no excuse now. Gone are the days when RVing means unhealthy eating and no exercise. One of their best posts is about a new type of gym membership for RV travelers.
Best RV Blog for Beginners
(Check Out Their Success School): 
RV Love | Marc & Julie Bennett
This blog is the perfect go-to resource for anyone that is brand new to the RV lifestyle or anyone interested in getting started. The couple that provides you with all this wonderful information is in their 5th year of traveling in their RV. They know what it's like being new to the game and have some great tips that are described in an easy to understand way.

They'll provide you with everything from what to start prepping and planning to what upgrades and modifications you can make to your RV, they'll even go as far as to show you step by step on how to install the upgrades. What is really handy about their blog is the resources section that provides you with everything you need to know before committing to a life on the road.
Best RV Blog for Informational Videos:
RV Geeks
Sometimes, reading a blog post just isn't as fun as watching a video; sometimes writing a blog post won't describe a topic, as well as a video, can. The RV Geeks blog provides you with some of the most informed RV related videos on the internet. The videos are mainly on upgrades they've carried out on their RV.
You'll also find feature-length videos about events they're attending. In their video section, they have over 20 subsections of video content, this ranges from annual maintenance on their RV to water and sewage-related videos. The videos are well-edited and roughly last ten minutes, depending on the topic.
Best RV Blog for Musicians:
Drivin' and Vibin'
If you're a musician and on the road, you've just found yourself a like-minded RV couple that are currently touring around the US in their RV. They provide you with an insight into their life on the road. They'll upload content at least once a week so you'll be kept occupied by the experiences of musicians on the road.
They have an RV gear section which takes you to an Amazon page with some basic equipment you'd need to start touring in your own RV. Their social media channels are updated constantly so you should give them a follow and be part of a wider RV community.
Best RV Blog for YouTube Lovers:
Loloho – Long, Long Honeymoon
This RV couple has a dedicated YouTube channel about their experiences RVing. It's not very information heavy. However, it is very entertaining. Their videos can range from 5 minutes long to over an hour in length and are uploaded at least once per week.
You'll have the occasional tips and tricks about RV's and even a Top Five video every now and then. As well as their YouTube, the couple has a blog and website that shares more of their RV journey. A decent section for any RV owners is the 'Gear' section that has a huge catalog of equipment that you can buy from Amazon.
Best Family Friendly RV Blog:
Keep Your Daydream
The best way to describe this blog is that it's the most you'll recreate suburban life but in an RV. Marc, Tricia, and their three kids just packed up and left on their next adventure. They share experiences like cooking a full family meal in the RV, to how you'd organize a full families stuff into an RV, which isn't an easy task.

So if you're traveling with your immediate family and are looking for advice or even just someone to relate to, you've found what you've been looking for. They also have a successful YouTube channel and Podcast for anyone interested in different mediums.
Best RV Blog for People With Young Kids:
Less Junk More Journey
Much like the previous blog, this one details the life of a young family on the road. The journey of two parents and their young daughter. You might not imagine but having an older family on the road is far different from having a newly established young family.

Many of the challenges that you are currently thinking about are what they address in their RV blog. They talk about how they survive with a young daughter on the road, how do they school her, how do they keep her occupied. They take joy in helping you avoid the lessons they learned from the mistakes they've made over the years.
Best RV Blog for Foodies:
RV Cooking Show
If you're a foodie and an RV traveler, this blog is perfect for you. With every destination this RV goes, the writer will create a small cooking episode that you can follow. Each post provides you with the necessary list of ingredients and equipment you'll need to follow.
This in-depth cooking show will help you improve your cooking while on the road and prove to you that you don't always need to eat boring food while traveling but you can venture out and be creative like you did back at home. One recipe that stood out was the trash can turkey, you'll have no shortage of creative ideas from this blog.
Best RV Blog for Texans
(Travelers & Residents): 
RV Texas Y'all
This blog follows a couple that has traveled all over Texas but has just recently decided to travel full-time in their RV. The blog provides you with informative articles on Texan history as well as a plethora of places to visit if you're from around those parts or simply looking to pass through.

If you're passing by, have a look at their campgrounds section which has a map of over 200 campgrounds for you to set up shop. You'll also have plenty of inspiration as you'll find plenty of top ten articles on what to do in Texas.
Best Resource Page For RV Noobies: 
Mortons on the Move
The story of Tom and Cait Morton, having only just recently packed up their things and decided to hit the road. The Mortons explain it isn't as easy and simply just getting up and leaving in your RV. They provide you with an informative 'On the move' page that explains different aspects they had to consider before RVing.

They discuss things like 'How we chose our RV' 'How, why and where' and a great section on RV resources. By chatting about their decisions and things they had to consider before RVing, they're helping you make sure you have all the loose ends tied up before you make that final decision
Best RV Blog For DIY-ers: 
RV With Tito
DIY is a huge part of RVing, you never know what's going to stop working or snap in half. This might be an easy fix for anyone that's an experienced DIYer or handy-man. But, not all of us have that luxury.
This blog is a great resource for anyone that's looking to fix a few things on their RV, whether that be the electrical system or charging your car batteries, this blog gives you plenty of articles written on each topic that are as informative as they are entertaining. They offer a section on the very basics of RV maintenance that all those new to the hobby can benefit from.
Best RV Blog For Women Empowerment: 
Carolyn's RV Life
One woman. One Caravan. This blog will follow Carolyn and her 26-year-old RV. She's traveled over 48,000 miles and 24 states. This blog is full of great articles on her experience as a lone wolf traveling the US and how she survives harsh winters and teaching you to see the real beauty in mother nature.

Carolyn helps emphasize that you don't need to be in the company of men to survive and she does just as well, probably better, without one. If you're interested in a lone woman's journey around the US, this is the best blog for you.
Best RV Blog For YouTube Branding: 
The Freedom Theory
There are many ways to make money on the road, blogging and setting up a YouTube are some of the best. This young family is a successful example of personal branding done right. They have just under 30,000 subscribers that keep up-to-date with their family life.
By building this brand, they have an advantage in being sent brand deals or advertising sponsorships. You could also be raking in the cash while on the road with the help from their Free YouTube mini course and their paid ultimate YouTube guide. You never know, this could make you the next number 1 YouTube family.
Best RV Blog For Alaskans 
(Travelers & Residents): 
His & Hers Vlogs
Alaska contains a vast wilderness and sometimes can be hard to follow the different activities that are going on in the state. Just like our award for Best RV Blog for Alaskans. This blog will help you find activities and events in Alaska.
Whether you're on holiday or just wanting to explore the beauty of your home state. This young family even goes as far as offering private consultations that will help you plan any trips to Alaska and ask any questions you have.
Best RV Blog For People With Rheumatoid Arthritis: 
RandomBits RV
For any of you that suffer from Rheumatoid Arthritis, this blog is somewhat of a comfort to read experiences of other people with this illness. Like we said, living on the road can be lonely at times, especially when you're going solo.
Not having anyone to talk to or relate to can be hurtful, keeping up to date with this blog will help you relate to a like-minded individual and help you fight on through the pain. The blogger shares their story and journey with the illness giving you an informative, entertaining and personal take on RVing with Rheumatoid Arthritis.
Best RV Blog for Travelers on a Budget: 
Frugal RV Gal
If you don't have access to huge sums of money or simply just starting out and cash is tight. You'll take comfort in knowing you're not alone and this blog is here to help. Sometimes spending money on a new lamp isn't worth it when it can be easily fixed.
This blog will provide you with some of the best money saving tips and DIY help you could receive. This budget-friendly RV blog also updates regularly on YouTube, Instagram, and Twitter. The blog will teach you how to make the best of what you've got while not risking your comfort.
Conclusion
There are plenty of resources out there for RV enthusiasts that are just waiting to be discovered. Don't just stick to written articles, venture out and have a look for YouTube channels or Podcasts, these new mediums mean that younger RV couples or families use them more often than traditional blogging websites. We hope that this article helped to find your next RV resource to get some DIY done or even feeling more inspired by hearing others journeys.
Other Guides
Here are a few other guides to set you in the right direction: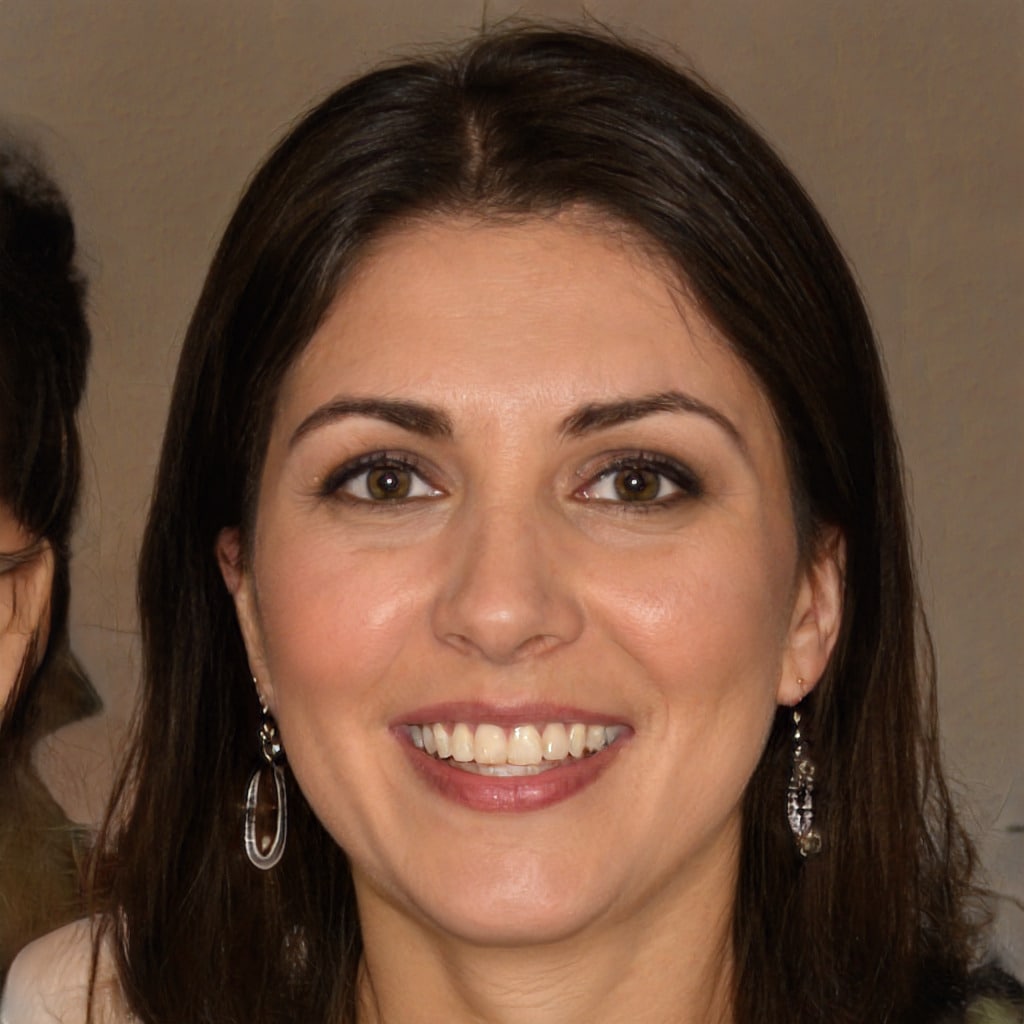 Hello, fellow wanderers! I'm Alyssia. Since 2008, my husband and I have called an RV our home, journeying through life one mile at a time. Our nomadic lifestyle has led us to over 70 countries, each with their unique tales that have shaped our own.
I share our stories and insights right here, hoping to inspire and guide you in your own adventures. Expect tips on RV living, our favorite camping spots, breathtaking hiking trails, and the joys and challenges of an ever-changing view from our window. Alongside, you'll also find practical advice on outdoorsy stuff, designed to equip you for any journey. Join us as we continue to explore the vast, beautiful world on wheels!