The Best Travel Trailer Brands
There are many different travel trailer brands on the market, but not all of them are created equal. Some brands are well-known for their quality and durability, while others may be less expensive but not as durable. When you're shopping for a travel trailer, it's important to keep in mind your needs and budget to find the best option for you.
The problem is, when it comes to choosing a travel trailer, there are many different brands to choose from. How do you know which one is right for your needs? In this blog post, we discuss the best travel trailer brands to help you decide which one is best for your needs!
Taking to the great outdoors in pursuit of some peace, quiet and adventure is a perfect way to live, whether it's weekends away or full time living. The lavish sunsets, rejuvenating sunrises and nights spent under the infinity of stars all make for an unforgettable adventure.
A travel trailer is the best way to experience the outdoor lifestyle if you want to get up close and personal with nature, see some of the most stunning and breathtaking vistas in the country, and make unforgettable lifelong memories. They allow modern comforts and amenities to enter camping grounds, ensuring comfort, luxury, and relaxation while on vacation.
But of course we all need the best trailer within our budget, so to help you choose, read on and see which is best travel trailer brand for you.
The Best Travel Trailer Brands: Which One is Right for You?
When we talk about the best travel trailer brands, the first name that comes to mind is Airstream. They've been producing recreational vehicles for almost eight decades, and have become the icons of RV travel and classic and modern design.
They're high-priced, but nobody will argue they're good value. Some of their legendary models include the Classic, Tony Bahama, Globetrotter, Flying Cloud, International Serenity, and several others.
The various benefits of Airstream include higher resale value, lower maintenance cost, and the lowest cost of ownership as compared to the other trailers available. Their aerodynamic shape isn't just for show either, it helps you save on gas by providing a 20% better fuel economy. 
Each Airstream is built by true craftspeople by hand using only high-quality materials with meticulous attention to detail. These high standards have been maintained ever since the first Airstream was produced. The average RV lifespan is 15 years, whereas Airstreams are crafted to last a lifetime. In fact, you can find many old models still on the road.  
Airstream trailers are easily recognizable due to their shiny silver color - visible in the above picture. There are nine different Airstream travel trailers available on the market. From the structural frame that supports each trailer to the durable and luxurious fabrics for the seats, all items are selected on the basis of their quality. All models have several floorplans which are customizable to an extent, allowing you to prepare a perfect home.
Airstream travel trailers are not only suitable for longer trips but perfect for full-time living, too. They've all the comforts of a home which you don't wnat to leave behind – and some amenities which you didn't even know that you needed. These include high-end kitchen appliances, ultra-leather seating, memory foam mattress, quiet stream climate control, retractable awning, roller blinds, rear-view monitoring system, handcrafted cabinets, and much more.
With these trailers, you can hit the road knowing that you'll spend each day surrounded by features that will change your road trip into a true gateway. Airstream really is up there with the very best travel trailer brands.
Grand Design RV manufactures high-quality towable travel trailers and fifth wheels. The relatively new company was started by three long-time veterans of the RV industry in 2012. Formed with a unique culture that desires a long term and personal relationship with customers, employees, and dealers, it's another of the best travel trailer brands you should be aware of.
They value customer relationships over everything else, which ensures that their top priority is customer satisfaction, and they ensure their customers get more features and superior value for their dollar.    
Grand Design travel trailers are backed by a three-year structural warranty, which is significantly longer than the average warranty. Their business model of always doing the right thing has helped them achieve unparalleled growth in such a short time.
The Senior Management and CEO work actively with the production personnel to develop products that are customer-friendly and reliable. Their team of experienced workers has been hand-picked and has an excellent reputation, which is second-to-none.      
Another great thing about Grand Design RVs is that they're passed through a series of quality inspection tests during the manufacturing process. A final inspection is carried out once the product is completed, but before shipping to the dealer for retail sale, they're shipped to PDI or the Pre-Delivery inspection area. Here the coaches are put through a 288 plus point inspection checklist. Only after they receive the PDI certification, they're shipped to the dealer.
Grand Design has produced a number of models such as Transcend, Reflection, Solitude, Imagine, and Illumentum with one goal: to create quality products while improving the customer's RV experience before, during, and after the sale.
For instance, the Imagine travel trailer shown in the picture above has innovative floorplans starting at 5000-pounds, which are designed while keeping in mind the needs of the customers. This lightweight travel trailer is perfect for towing with medium-duty trucks and SUVs.
Grand Design is a luxury brand, so they're a bit more expensive than other brands. However, the company is easy to contact in case of a problem, and they are really dedicated to taking care of their customers. All of the above makes Grand Design one of the leading travel trailer brands.
 Another of The Best Travel Trailer Brands: Winnebago
Company Info
Owned and manufactured by Winnebago industries, with its headquarters located at Forest River, Iowa, Winnebago trailers have a history in the RV industry that dates back over fifty years. Over that time, it has produced some of the best RVs and trailers and has consequently risen to the top and become a very well-respected brand in the travel trailer and RV industry.
What Recent Buyers Report
According to recent buyers, the Winnebago is the perfect trailer for those looking for a small, lightweight trailer. It's very aerodynamic, making towing very easy even when using a ½ ton pick up or an SUV. Another important thing to note about this motorhome company is that recent buyers were very complimentary of Winnebago's customer service, reporting that the company addressed complaints and respected the warranty.
Why it Stands Out to Us
Compared to other brands, Winnebago excels in versatility, especially since most of their trailers are lightweight. As mentioned above, they're very aerodynamic, which reduces drag any time one is towing. Other than that, they have a very well-designed interior with six and a half feet worth of headroom, making it comfortable for the occupants living the RV lifestyle.
Some models come with a slide-out that adds a helpful floor room, especially during mealtime. Other standard features of the Winnebago include a power bath vent, a two-burner cooktop, refrigerator, direct vent furnace, nightshades, carbon monoxide/LP detector, and also an AV System with AM/FM/CD/DVD/USB/SD/Bluetooth. It's ideal for small traveling parties and couples. Again, hard to argue that Winnebago is one of the best travel trailer brands.
Company Info
Having started in the early 1900s, and specializing in metal farm implements, Starcraft has come a very long way as an RV manufacturer. From the time it was established, it's continuously evolved its product line, getting into the RV travel trailer business in the late 1960s.
Since then, Starcraft has been taken over twice. The first was Jayco, who continued production as a trailer manufacturer with the Starcraft name, and later on by Thor industries, who also chose to retain the iconic Starcraft name.
What Recent Buyers Report
If customer reviews are anything to go by, the Mossy Oak is one of the favorites and is the most rated product line. However, other products have mixed reactions, with most people complaining about minor flaws that the company subsequently fixed after RV owner complaints to customer service.
Why it Stands Out to Us
Starcraft's most popular product, the Mossy Oak, has up to eleven different layouts to suit different people, including one that has bunk beds. Such variety makes it ideal for all audiences and traveling parties meaning you can use it for couple getaways and small and large family vacations.
They can be quite heavy compared to other brands and with a dry weight ranging from 4,185 lbs to 7,600 lbs depending on the model you choose to go for.
The Starcraft is well equipped at standard level, boasting features such as closeable a/c vents, cable & satellite prep, and a double-over-double bunk bed that has an astounding 600-pound capacity. It also has a residential-style high rise faucet, 3-burner range with 17″ oven, 60/40 split kitchen sink, a foot flush toilet, and durable residential-style flooring.
Overall, Starcraft isn't up there with the very best travel trailer brands, but for the cost, we believe they deserve a place on our list.
Company Info
Without a doubt, one of the newest trailer brands on this list, Oliver Travel Trailers is manufactured by the parent company  of Hohenwald, Tennessee-based Oliver Fiberglass Products. The company was started by twin brothers Jim and John Oliver back in 2008 and has certainly made its mark in the glass manufacturing industry. Their debut in the trailer industry isn't bad either, with two types of trailers at the moment.
What Recent Buyers Report
Despite being in the trailer business only a few years, they have certainly made a mark and earned a good number of loyal followers. They have a 4.8 out of 5 rating, which speaks volumes about the quality of their products. Most of the reviews center around the quality of interactions with customer service, which is important for anyone enjoying life in an RV.
Why it Stands Out to Us
A few things set aside the new Oliver Travel Trailers from the rest of the industry, starting with the E-rated, 10-ply, light truck tires found on every one of their models. Secondly, the campers are built using two inner and two outer fiberglass shells, a unique process that adds to overall quality.
Every Oliver trailer is built to your specifications, but its standard features will certainly blow your mind. You will find a Nordicold 3 Way Refrigerator 4.5 cubic ft in every trailer (12V, 11OV, LP), Molded vanity, 15′ Dometic awning, 22″ Flat screen LCD TV, and also Custom mounted speakers (4) for your entertainment pleasure.
Again, we wouldn't put Oliver Travel Trailers up there with the very best brands, but you get excellent quality for good prices. And we're sure as time goes on, they will continue to innovate.
Company Info
Pioneers of the fiberglass campers with an aesthetically pleasing retro style, Happier Camper trailers have a special place in the market. They're produced and sold by the Happier Camper, a company in the trailer business for decades. They're located in Los Angeles, California, where production takes place but distributed across the whole country and Canada for good measure.
What Recent Buyers Report
The Happier Camper Brand is very popular among trailer lovers, mostly owed to their unique retro style. The overwhelming takeaway from reviews of campers who've rented the Happier Camper trailers is that they are top quality with a major focus on the user's comfort. Another feature that plays a role in their popularity is they can be towed by smaller cars than other trailers that rely on big trucks and SUVs.
Why it Stands Out to Us
The Happier Camper is very hard to beat for small and lightweight travel trailer because everything about it is just lovely. It has a versatile modular design called Adaptiv interior, which gives you the freedom to arrange the interior in any way you desire. This freedom is facilitated by the honeycomb fiberglass floor, which allows you to set the cubes in any arrangement.
The Adaptiv cubes include storage space, kitchen sink and cabinets, table, cooler, and more. However, it is worth noting that the Happier Camper lacks a typical bathroom and instead has a dry toilet. The only other thing that might be considered a drawback is the overall space, which is very little so not ideal for large parties.
Again, Happier Camper won't win all the prizes, but we believe the company deserves a mention and is definitely up there with the best travel trailer brands.
Understanding The Best Travel Trailer Brands
All the travel trailer brands listed above have their pros and cons, and it's all about choosing the one that works best for you. Be sure to put everything into consideration before choosing a particular trailer.
When you're buying a travel trailer, it's always best to go with a well-trusted brand that completely understands customer requirements and is committed to providing the best support and care.
Whether you go for the classic Airstream or Grand Design to the cute and retro Happier Camper, we believe all the above are the best travel trailer brands and should always be considered.
We hope this article helped you understand the various brands and help you find the best travel trailer that's perfect for you.
Other Travel Trailer Related Guides
Here are a few other travel trailer guides to set you in the right direction: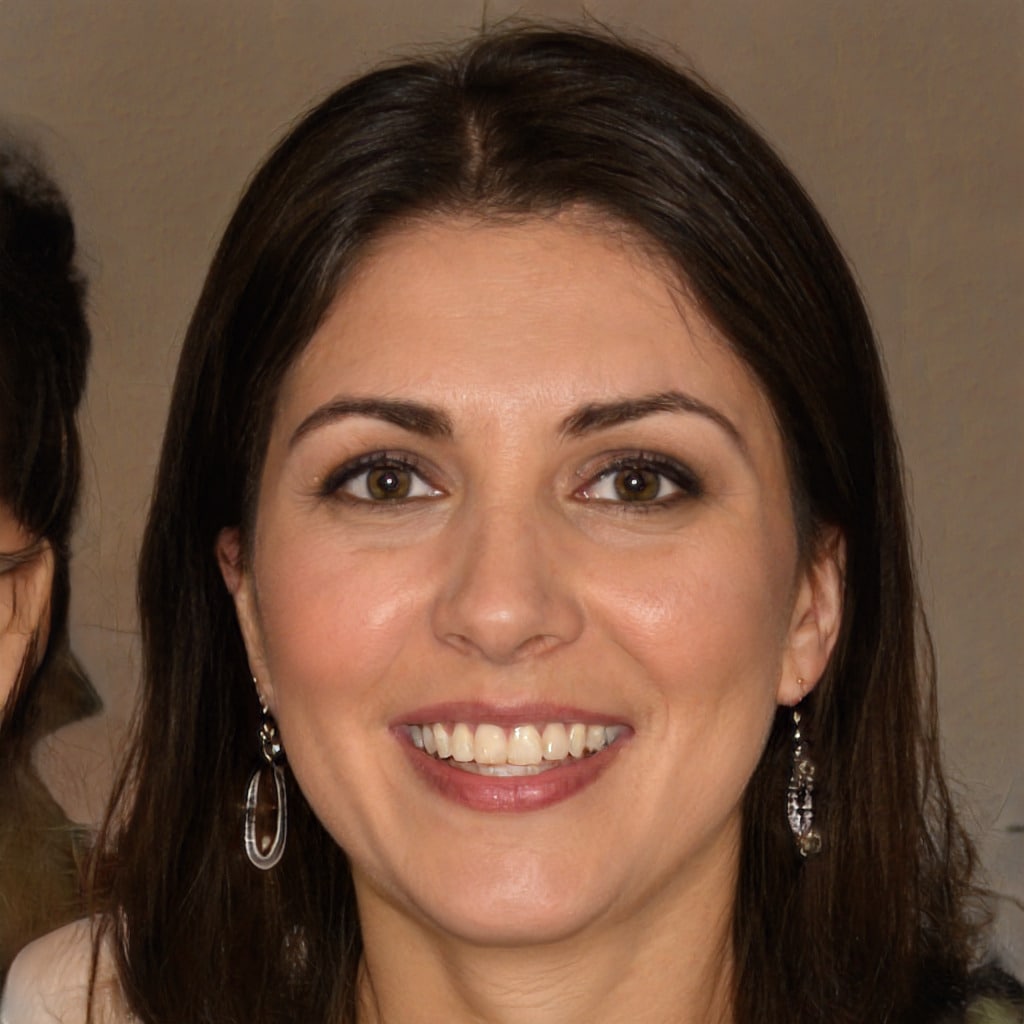 Hello, fellow wanderers! I'm Alyssia. Since 2008, my husband and I have called an RV our home, journeying through life one mile at a time. Our nomadic lifestyle has led us to over 70 countries, each with their unique tales that have shaped our own.
I share our stories and insights right here, hoping to inspire and guide you in your own adventures. Expect tips on RV living, our favorite camping spots, breathtaking hiking trails, and the joys and challenges of an ever-changing view from our window. Alongside, you'll also find practical advice on outdoorsy stuff, designed to equip you for any journey. Join us as we continue to explore the vast, beautiful world on wheels!